Here's my latest attempt at some tri tip...
Thawed 2 of my 6 left from Costco...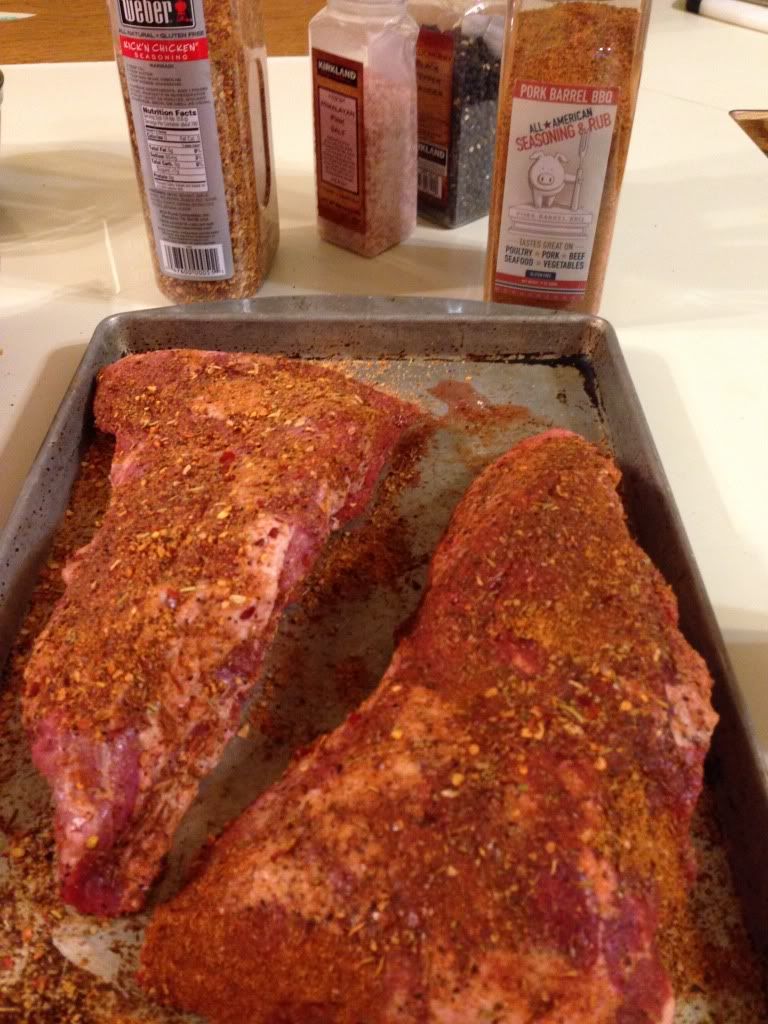 Seasoned with some kickn' chicken and pork barrel rub from Costco.
Into the smoker at 225 for 2 hours, IT of 135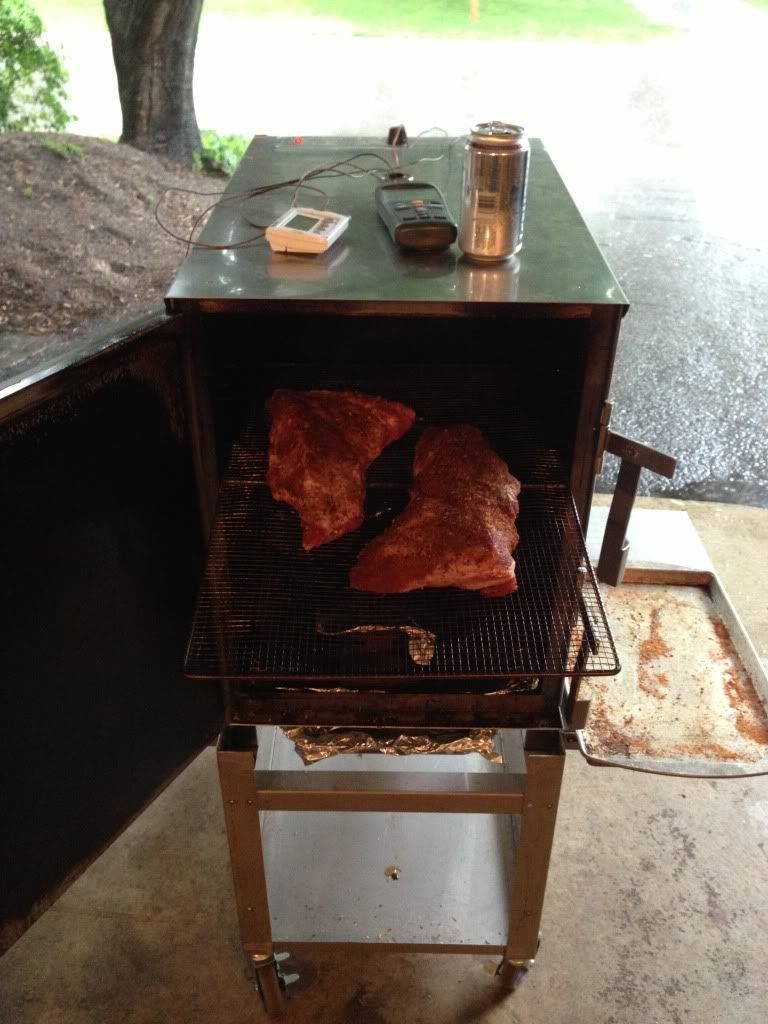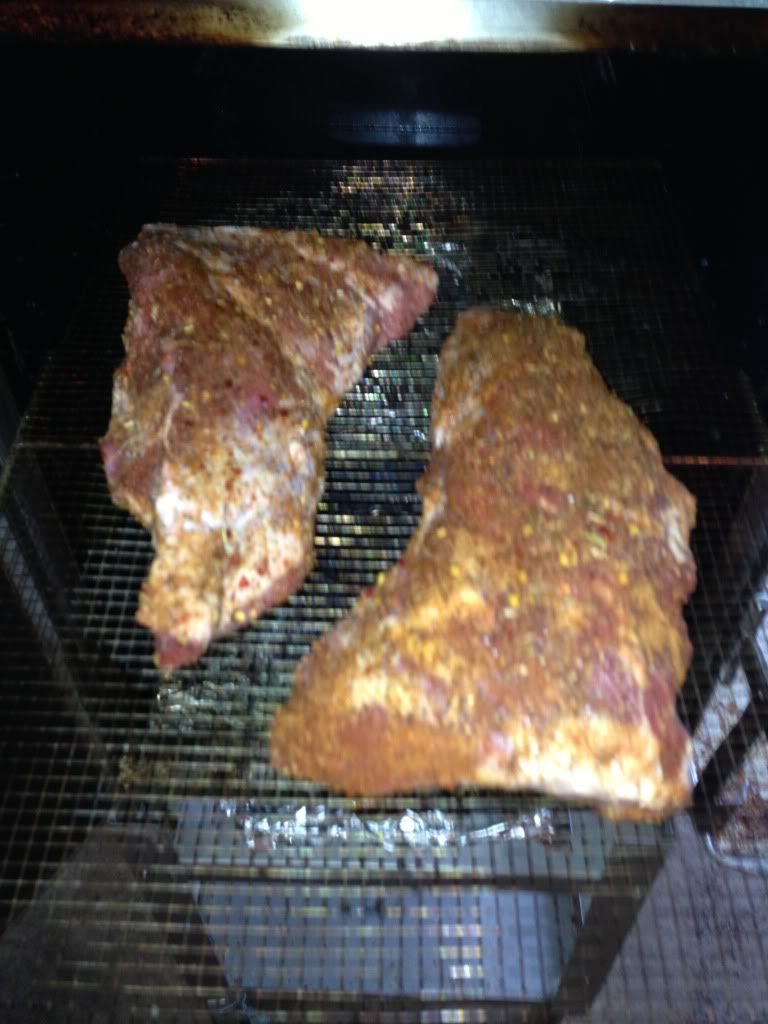 Whacked on a hot gas grill for several minutes per side.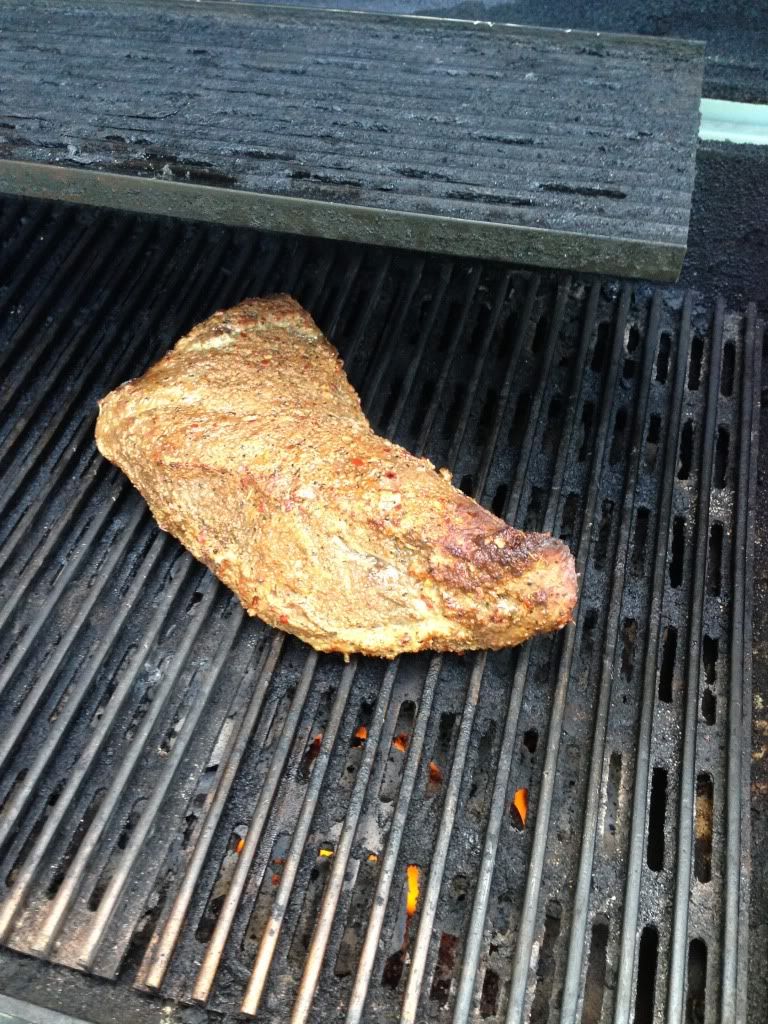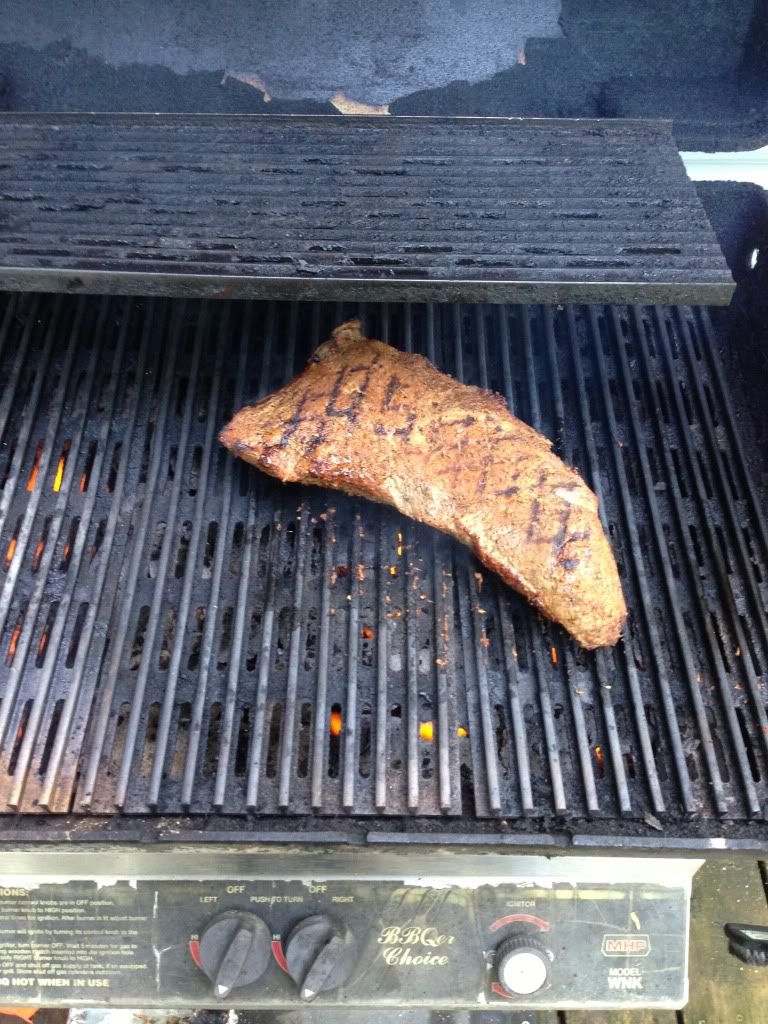 Sliced and put on some onion rolls with horseradish and bbq sauce...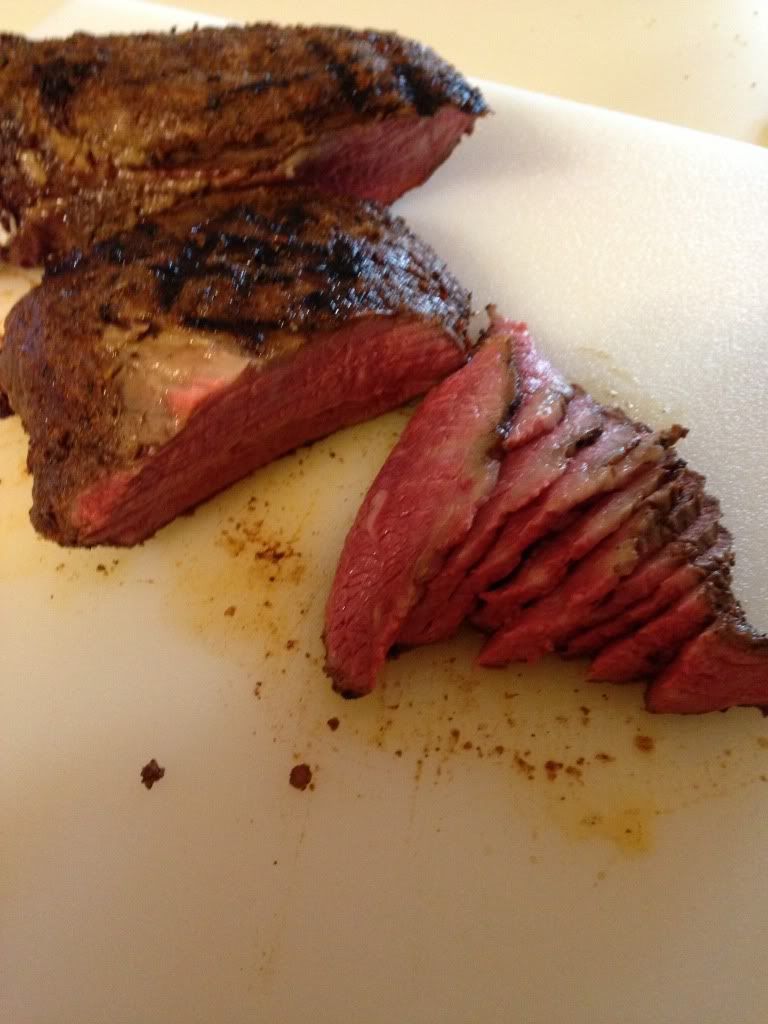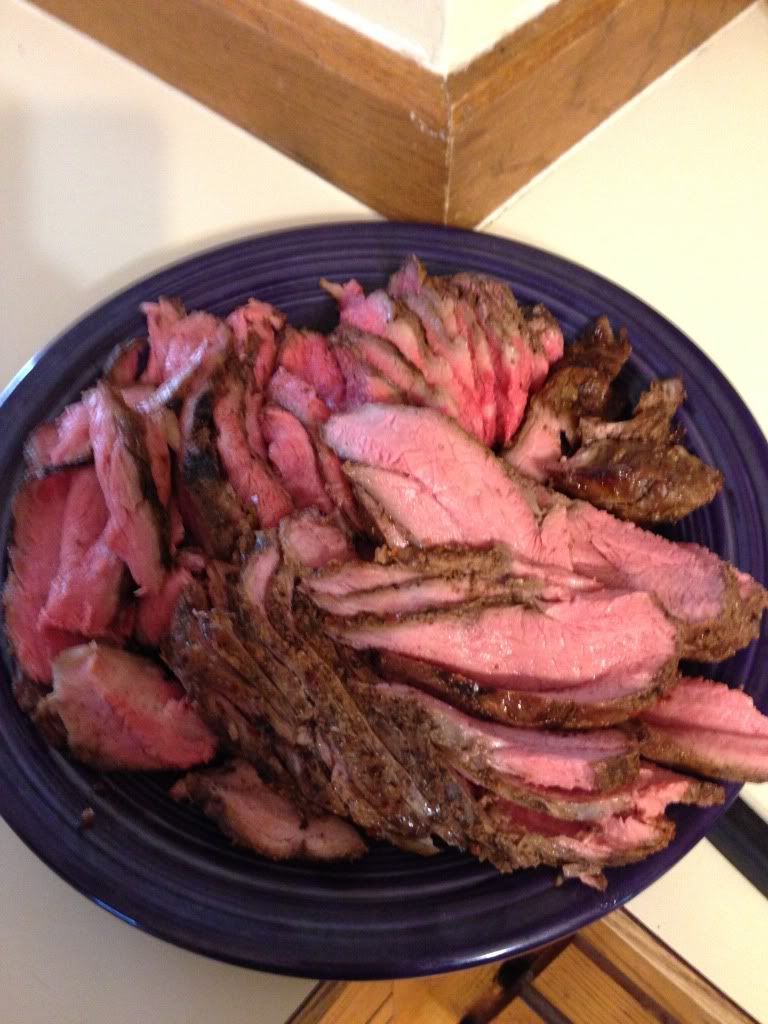 Perfectly med/ rare...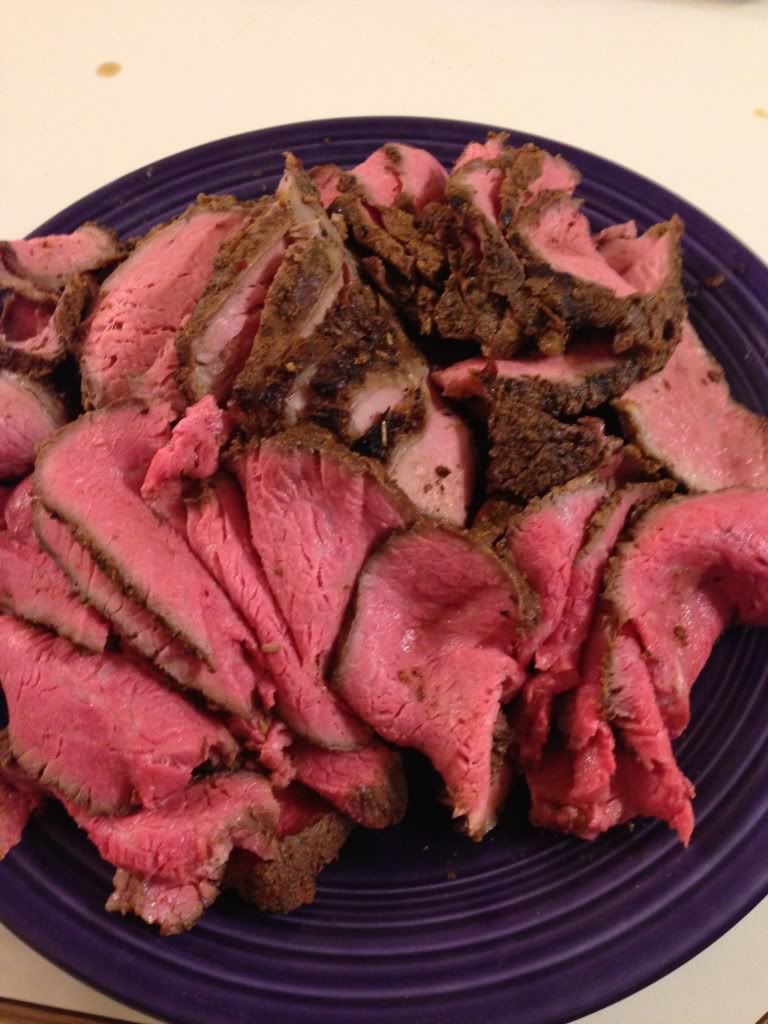 Edited by Dert - 6/17/13 at 5:42pm