Welp....I procrastinated long enough, so I jumped in with both feet. I made two 5lbs batches to experiment.
Here's how it went...

First one was with a B&P blend.



3.5 lbs of Venison with 1.5 lbs of ground pork, Jalepeno (ran through the proccesor), cure, blend and water.



Mixed up and going to rest for a few hours.


Side Note: The B&P blend has a liquid smoke added to it. You could definitely smell the hickory while mixing.

Next up, 5 lbs of 80/20 with AC Legg, water and cure.



Mixed and going for a rest as well.



The new grinding/stuffing set up.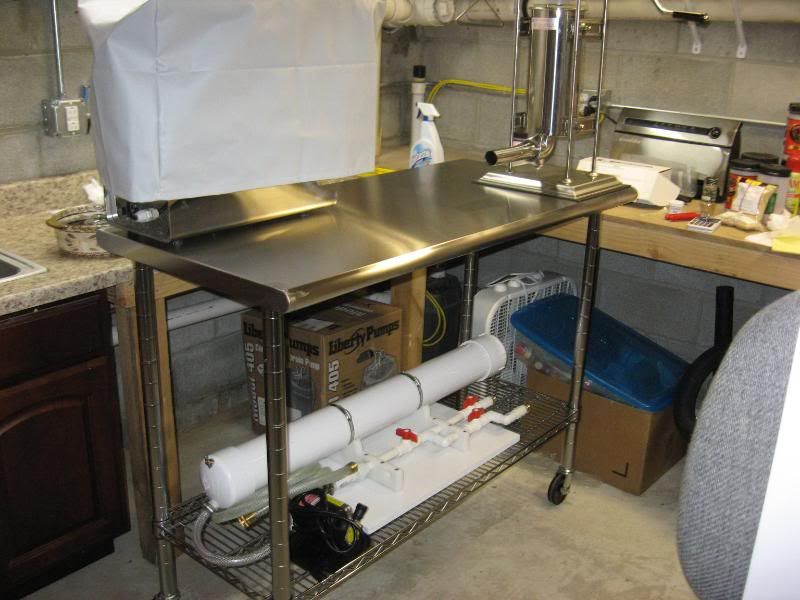 The Veni/pork mix with some added Extra sharp Cheddar.



ROOKIE MISTAKE #1....I didn't check the length and made the first chub too long. I had to cut it in half and make two smaller ones



Three on the left are GB, four on the right are Veni/pork.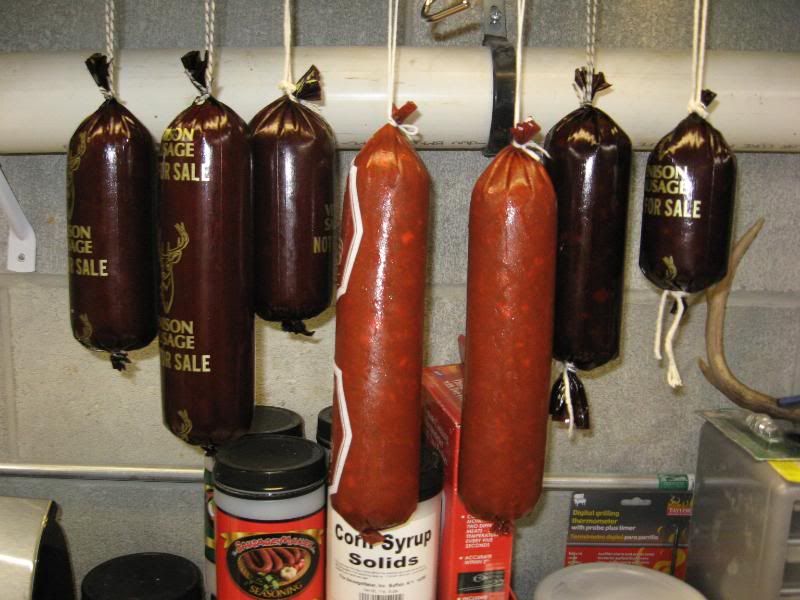 In the box.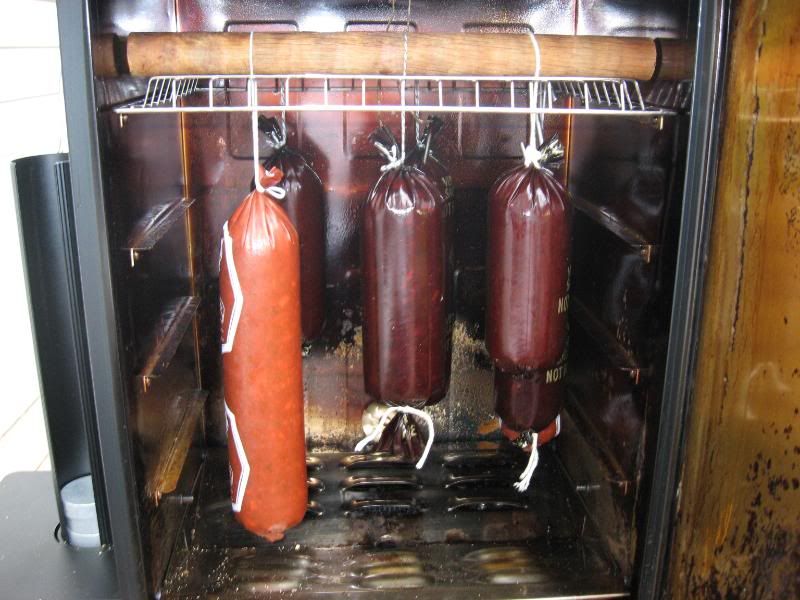 I applied 2 hours of Hickory and pulled them after 3.5 hours in the box. The IT was 125. Into the poach bath.



And done....



Ice bath to an IT of 110.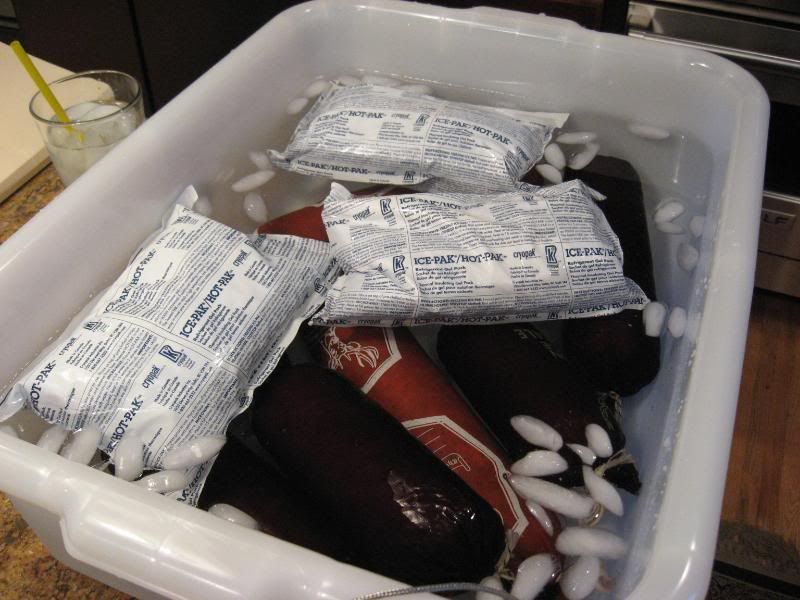 Blooming.



I let these rest for about 2 hours and then into the frig overnight.

You're gonna have to wait until tonight for the money shots.



As always, thanks for looking!