This is the side and some of the back bacon from one of my Spot pigs..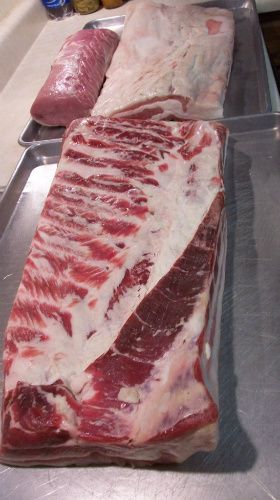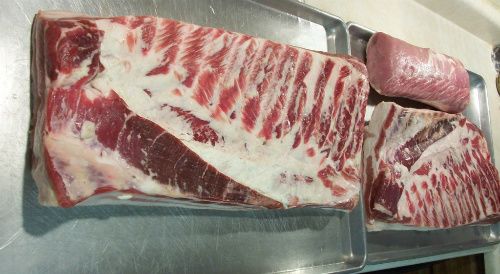 dry curing the slabs...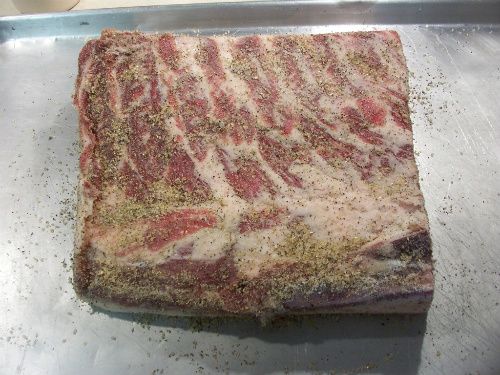 some of the back bacon..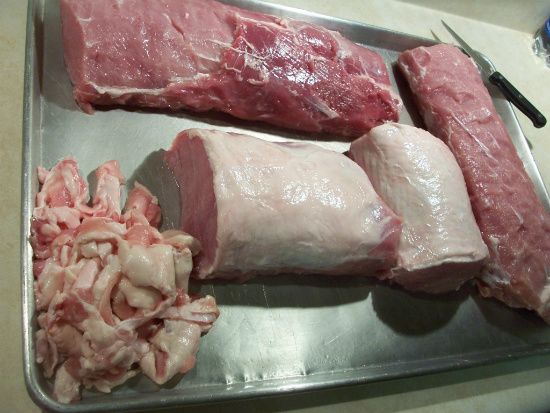 brine curing the back bacon...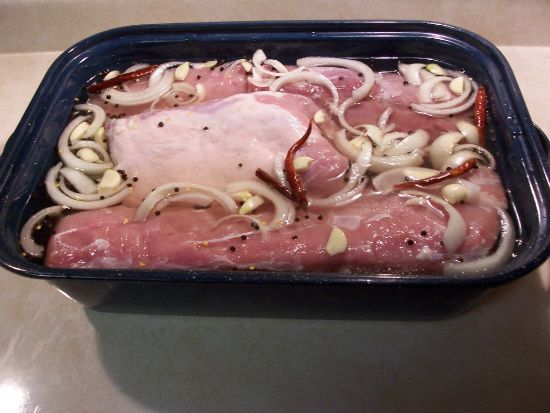 ready for the smokehouse..
I made some Steakhouse Canadian bacon, pepper rolled bacon, jalapeno side bacon, maple cayenne bacon, garlic pepper onion bacons... I can't remember what else. lol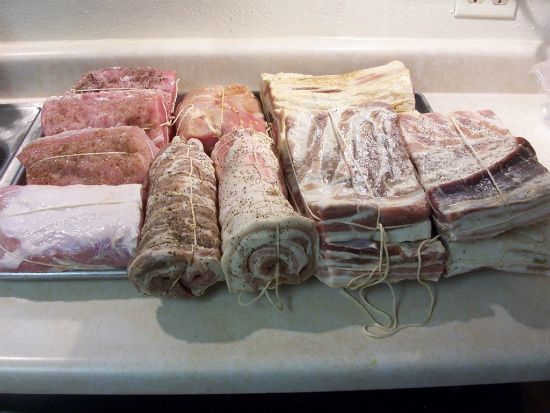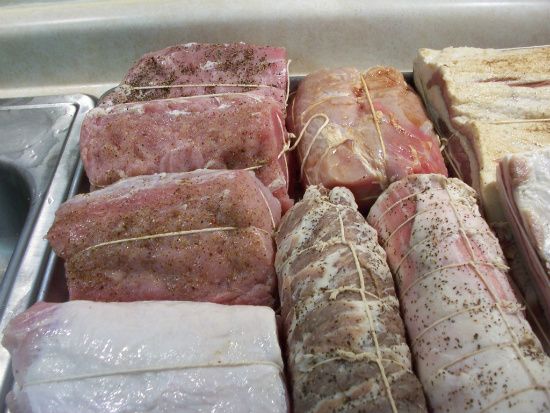 used my smokehouse to cold smoke the bacons... at 65 degrees F.. This batch cold smoked for 17hrs.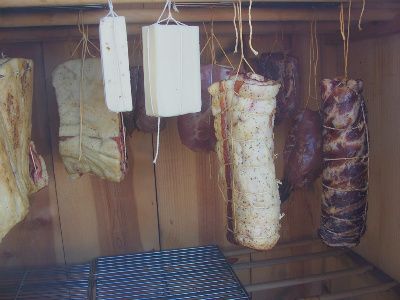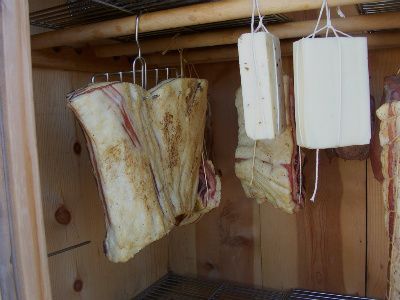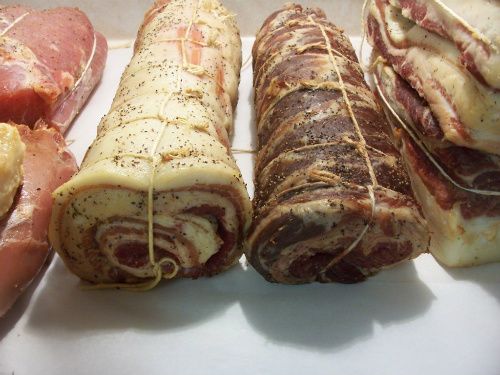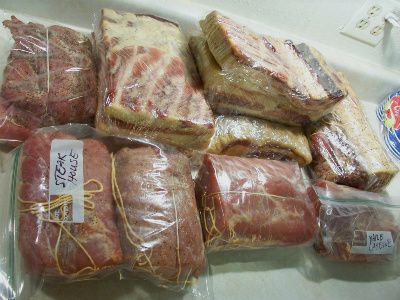 I used a lot of the bacon during deer season but still have enough to last until the next butchering.
more about the bacon ...
http://cowgirlscountry.blogspot.com/...ked-bacon.html
I hot smoked some bacon wrapped bacon during deer season too...
http://www.smokingmeatforums.com/t/114456/hickory-smoked-bacon-wrapped-bacon
I'm up to my eyeballs in bacon right now... but it never seems to last long enough. :)
Thanks for looking!