---
I love this stuff. :)
This is some cold smoked back bacon from one of my Spot pigs.
I use my smokehouse to cold smoke the bacon.....
http://cowgirlscountry.blogspot.com/...ked-bacon.html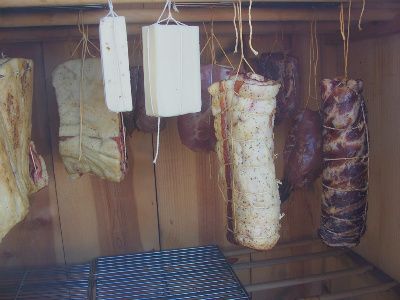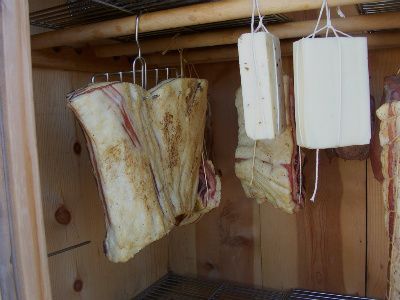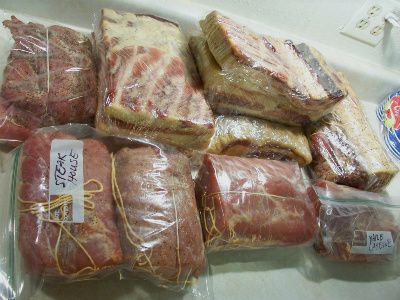 cube some of the cold smoked steakhouse bacon...
wrap in belly bacon...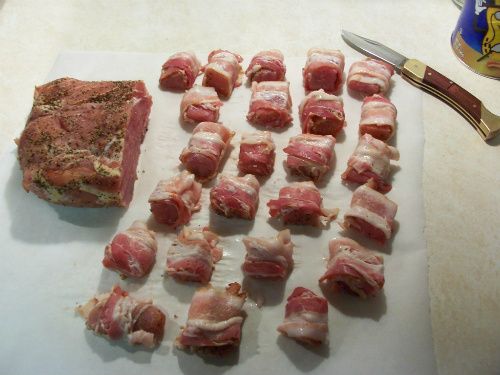 roll some in a cayenne brown sugar mix and some in pepper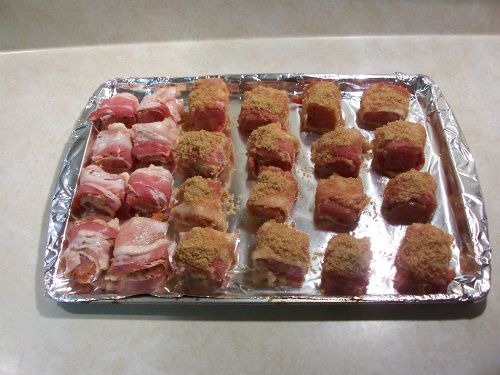 Then Hot smoke until cooked through...
They are so addicting...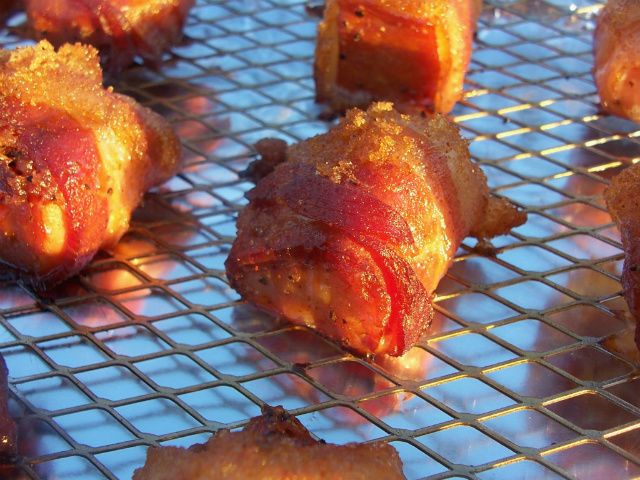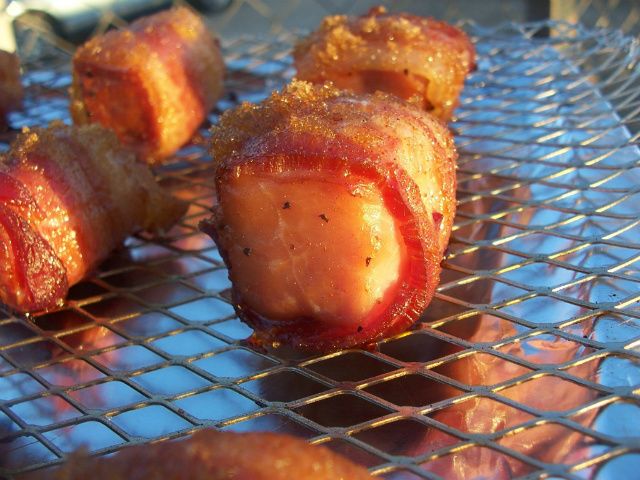 The bacon is moist and tender inside....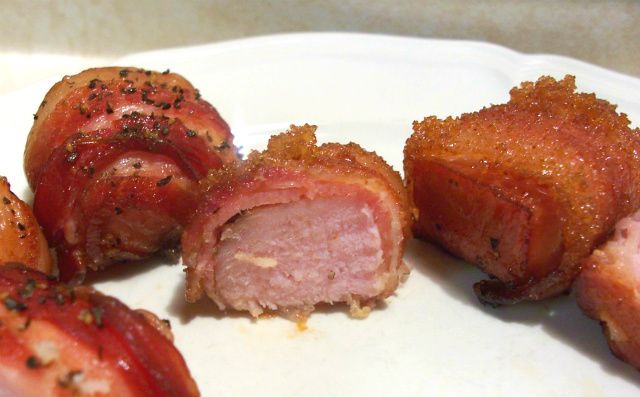 These were snacks during deer season, I wish I would have made more, they went fast!
Thanks for looking!