I brought home some kielbasa from work the other day and put some smoke to em!
Smoke and kielbasa!   MMMMM!!!
Decided to use the Ol' Doughnut Box smoker today...the A-maze-n Smoker is on top waiting to
go in for the smoke. Its loaded with some pecan dust.

Here are some larger links to be used in various dishes like fried potatos, cabbage and noodles, ect.

Here are a couple of traditional naked fatties made with the bulk Kielbasa meat.
they are great sliced and  fried in a pan to warm up and served on some toasted bread for a quick sandwich.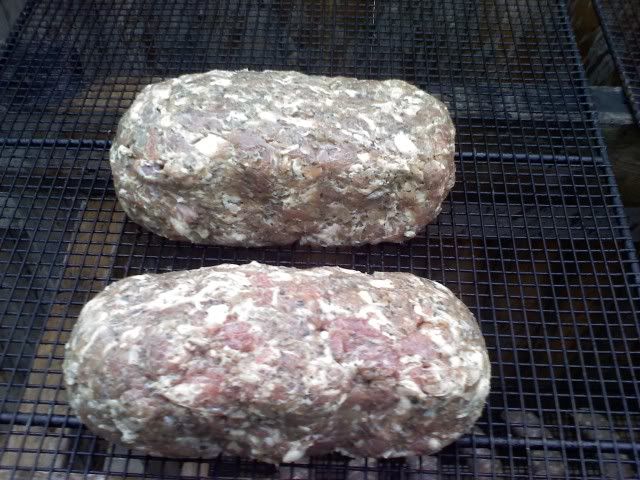 Here is the smoker ready to roll!


The a-maze-n smoker has really made this smoker a set it and forget it smoker. I used to hassel with trying to use an electric hotplate and a pan of wood chunks to make some smoke. What a pain....and I never was able to get the length of smoke time I wanted out of that setup. The AMNS also allows me to run this smoker out behind my storage barn( no electricty there ) where it is protected from the wind much better.
2 and a half hours later @ 225* the links came out lookin nice!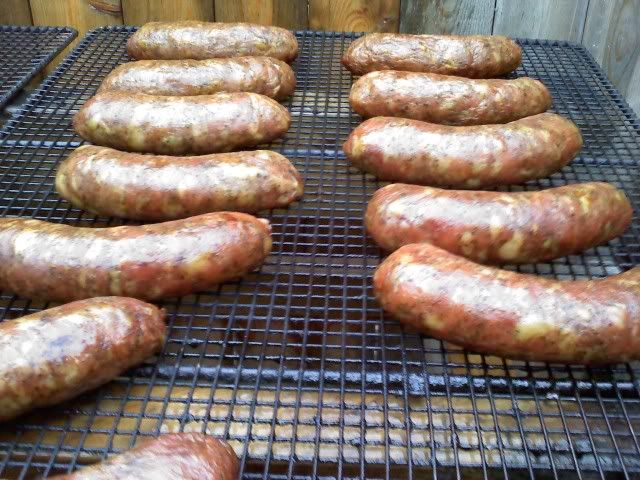 SO much garlic and pepper  MMMM!

Here they come!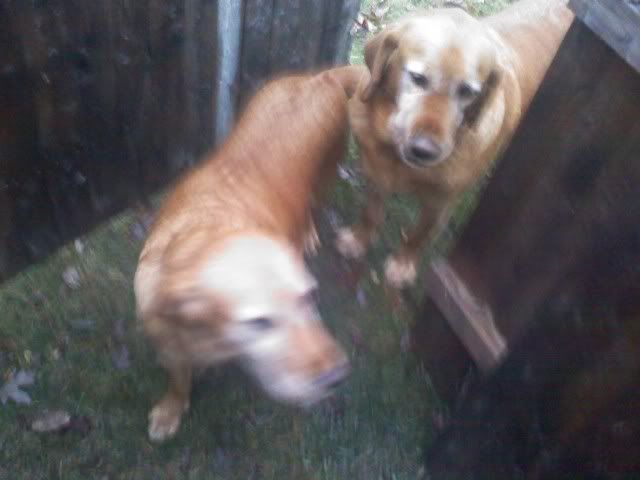 The fatties took another  half hour...well worth the wait.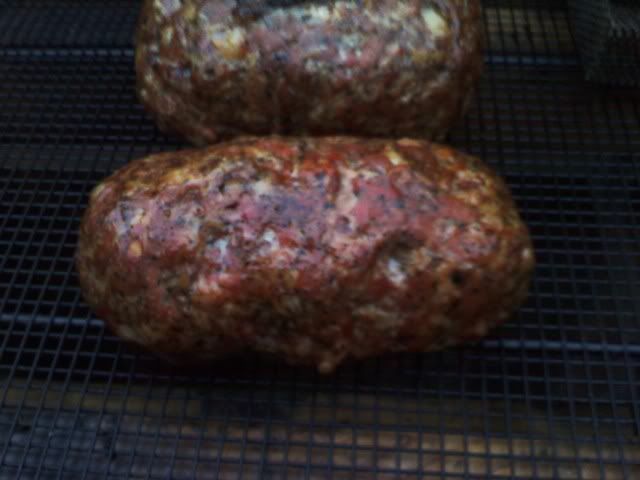 And cut and ready for making sammies!