noticed the one of the cabbages in the garden had started to split open this week so decided to harvest them all... So you know what that means right...
here we are split, cored, and ready for shredding.
and here is the shredded cabbage, ready to start making into kraut.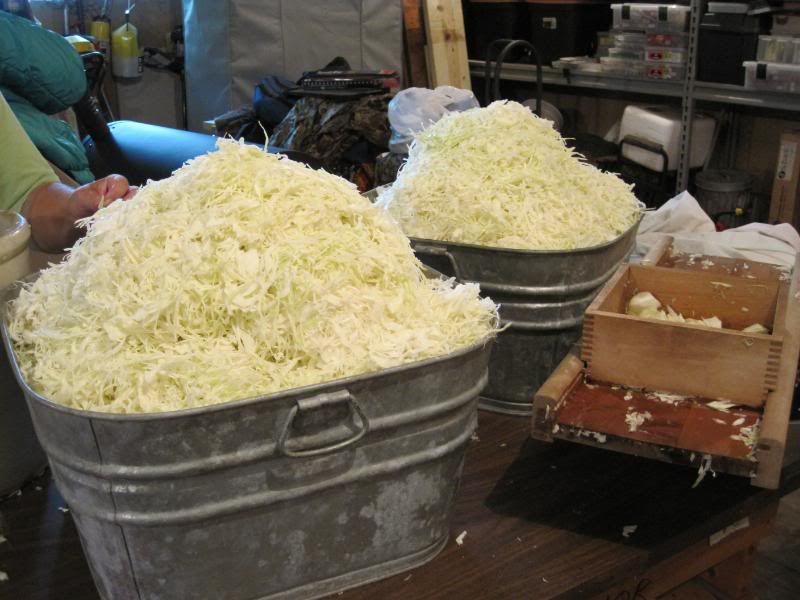 I weigh it up 5 pounds at a time,
and to the 5 pounds add 1/4 cup salt.
on edit... i use canning and pickling salt...
mix it up and the cabbage will get limp and start to make water, when there is cabbage juice in the bottom of pan, about 5 minutes, time to put in the crock(can use food grade buckets if you want.). and pack it down as much as you can.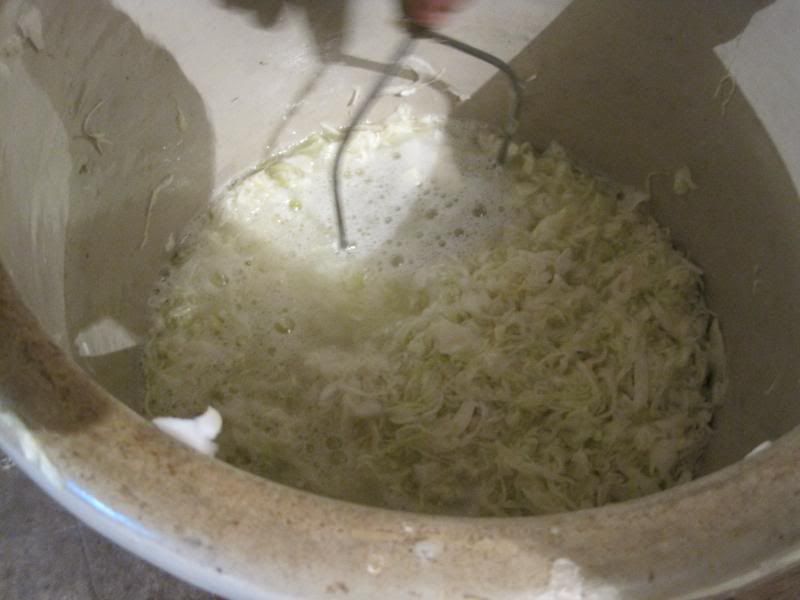 and here is the batch ready to start the fermentation process.
a 6,5, and a 2 gallon crocks used. grand total of 95 pounds...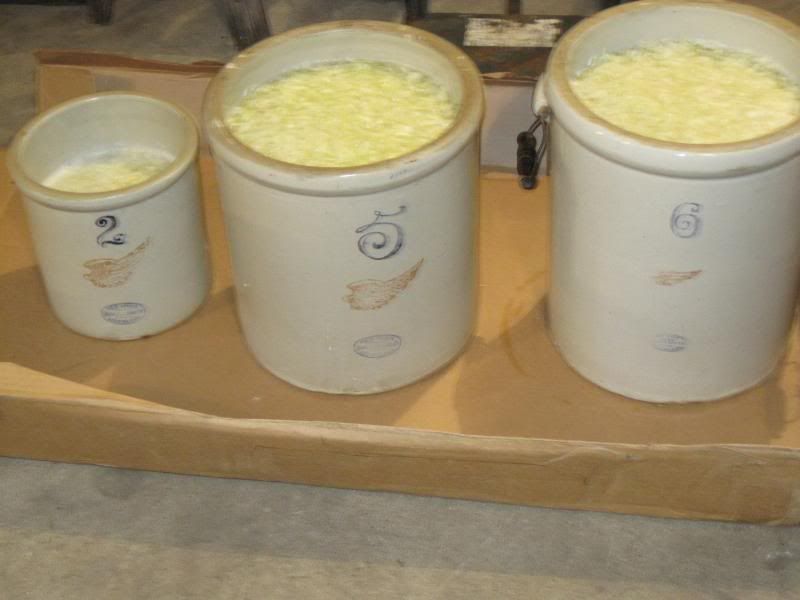 and the airlocks (plastic food grade bags, double bagged with water in them) installed. serve as a weight to keep cabbage packed and also as a one way pressure release.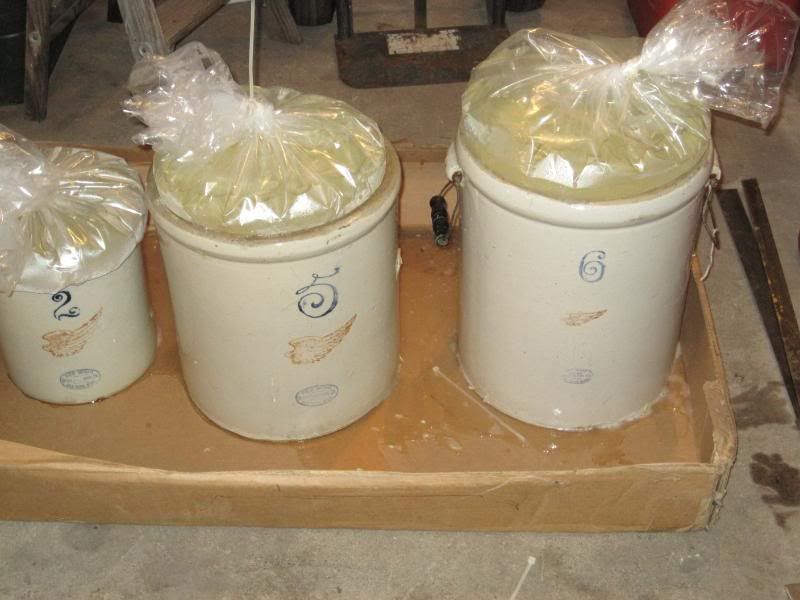 so now the wait begins, approx 6 weeks... more or less depending on temps. i will edit in how i get this ready for winter storage at a later date. thanks for checking it out. if you garden, or if you have access to cabbage from a farmers market etc, and you like kraut is pretty simple to make the best stuff you ever had. thks for cking it out.