So I figured I'de do some buffalo thighs with a little Tapatio and butter mix for a sauce. I injected and marinated six thighs and injected some of the sauce into a small pork butt I had lying around just to see how it comes out..
All injected up...
On to the drum we go over some lump mesquite..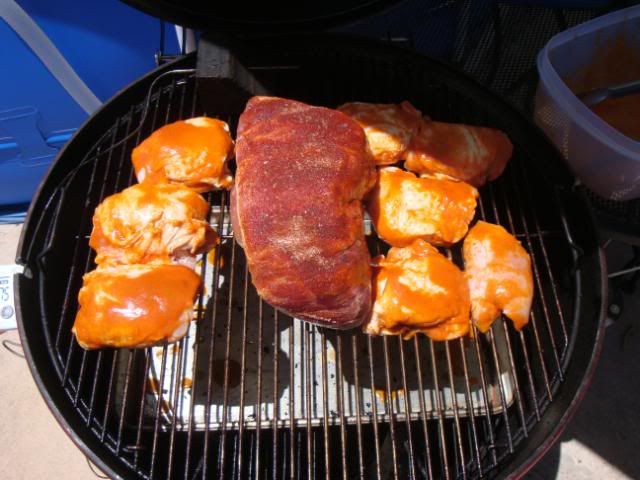 Thighs pulled at 140ish and finnished on the grill..
Thighs were awesome... I hope the sauce in the butt adds some spice to it. The thighs just make for a bit of brow sweat and a hankerin' for a cold drink..