So I walk into Sam's to get a pack of BBs to find that they are sold out. They had them on sale, and with weather being great, looks like everyone in town is cooking BBs but me. I have never done spares before, but now have a great excuse to give them a shot. I trimed them up "St. Louis" style, rubbed, and in the fridge overnight. Also bought 2 corn beef briskets and a regular roast (I forgot what cut it was). I rubbed the beef with Montreal seasoning.
I saw this youtube video floating around from the "Super Smokers" that showed their rib technique, which included a generous amount of brown sugar on top of the rub to sit and "caramalize." I had no clue how long this process would take, but found out that it's about an hour. The ribs turned out great and I will be doing this again. You could definately taste the sweetness, but it wasn't overly sweet like I thought it would be. I even found a bottle of the Super Smokers baste/marinade, called Mississippi Mud that I basted with. It is vinegar based with tons of stuff in it, and I liked it. Next time, I will put more rub on top of the caramalized sugar, and maybe even kick up the rub with more cayenne to create the "sweet heat" effect.
I smoked around 235-250 on a Brinkmann SNP using lump with hickory and apple chunks. Notice how the cookie sheet that the ribs are on stepped in as a heat baffle.
Check out the pics below...
Trimmed and rubbed
Pile on the brown sugar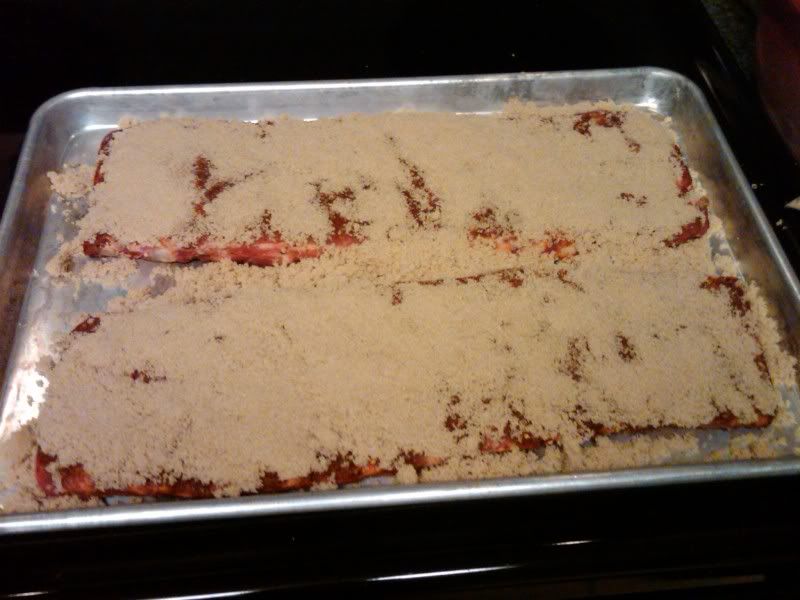 After about 30 minutes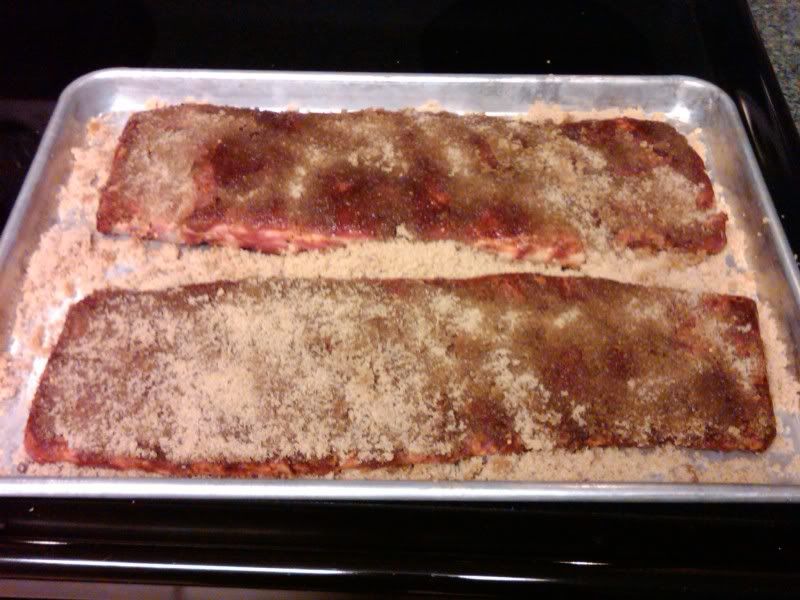 After about an hour...I actually got a spoon and spread the remaining powder around as I was getting impatient.
On the SNP after about an hour...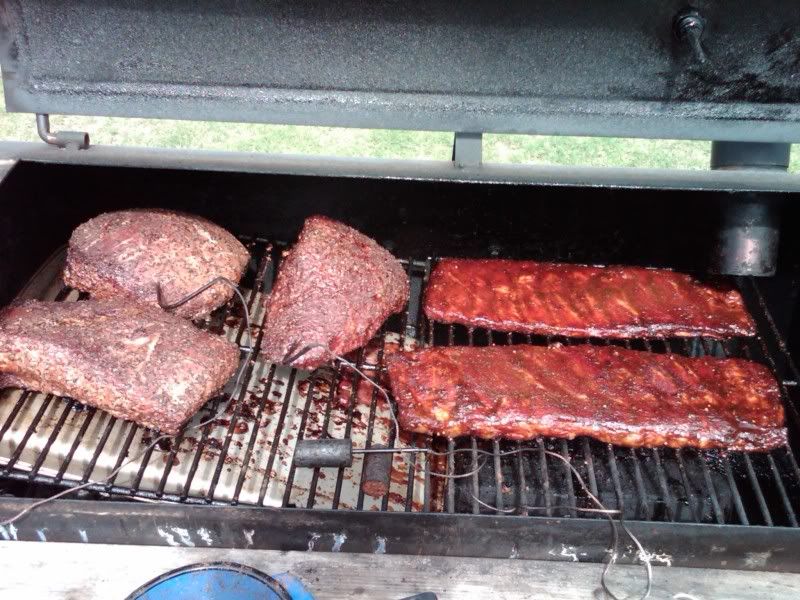 Just before the foil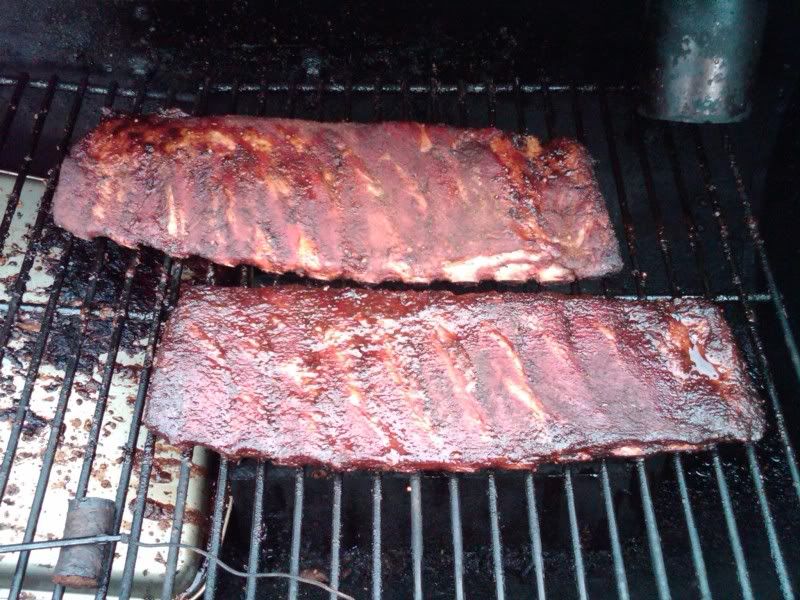 Time to chow. Sorry no plated pics, I was ready to eat!
Thanks for checking it out!