Well folks today is the day.
Here they are out of the cure and rinsed (the little piece of silver skin was cut off)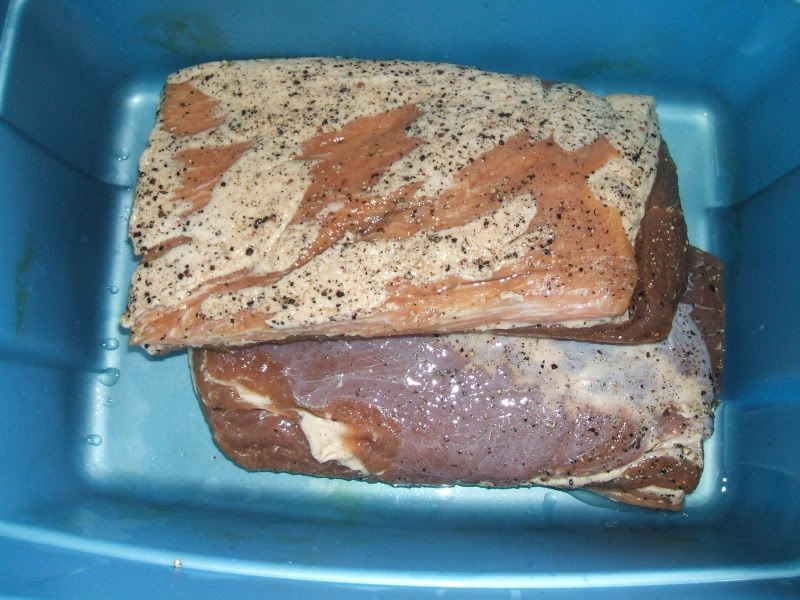 Cut a piece off for the salt test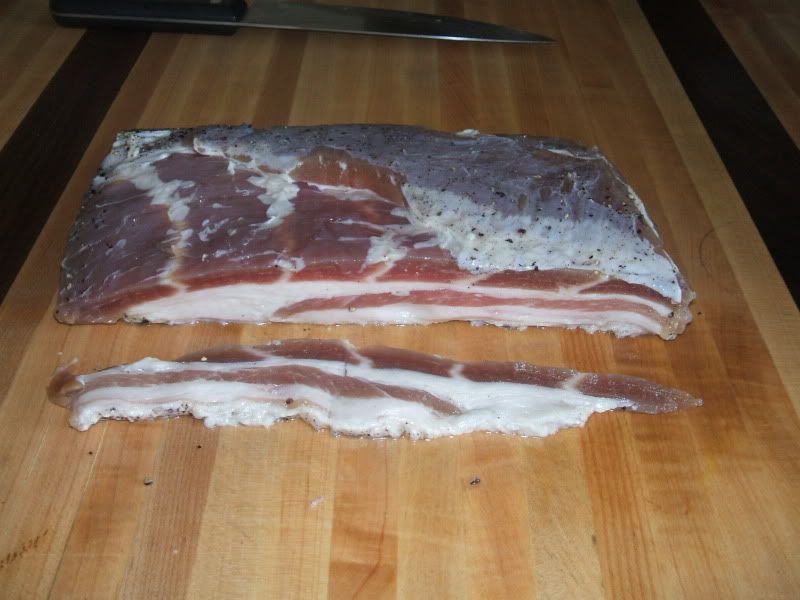 Here it is fried up. Isn't the color nice? (and this is before the smoke)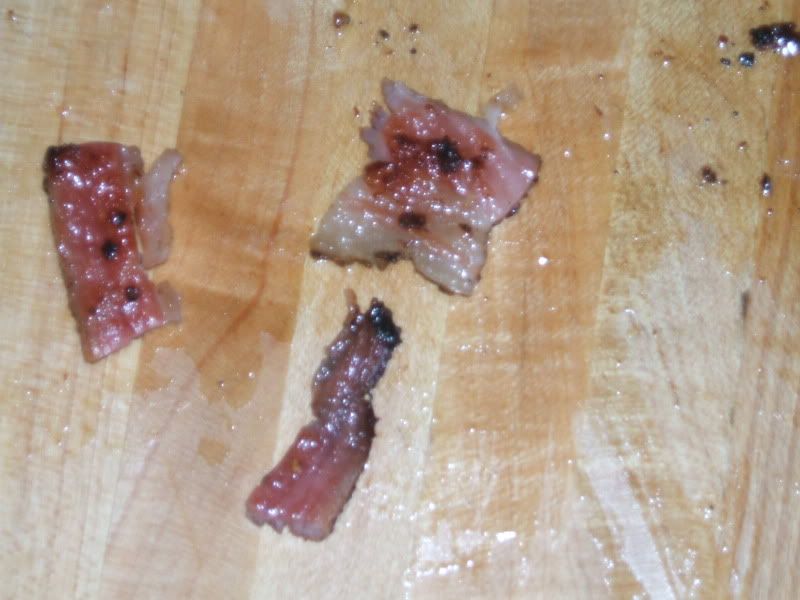 Still a to salty for me and the wife. So into a soak for an hour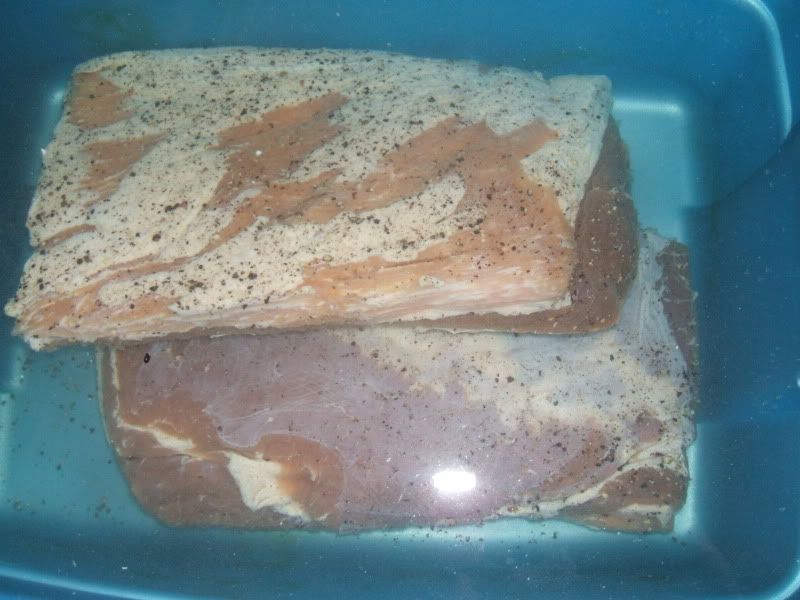 Still to salty so changed the water and soaked one more hour
perfect.
Time to dry and develope the pellicle.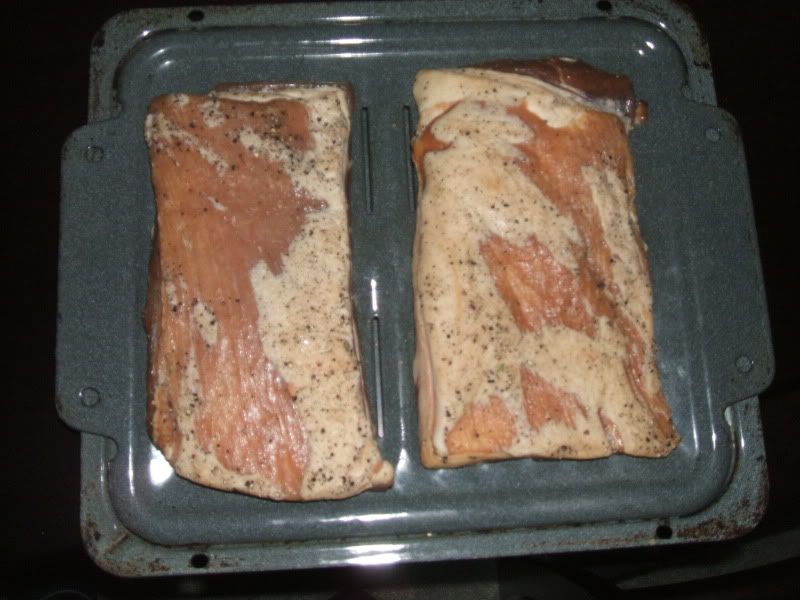 I am using a mix of 2/3 maple chips and 1/3 hickory. I wood prefer chunks but I would have to order them from somewhere and chips are off the shelf.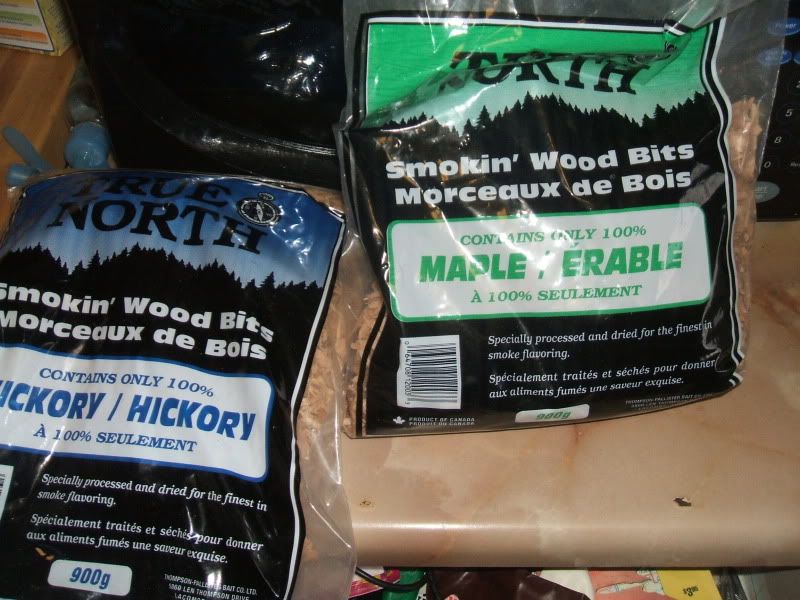 The rig. I am using a hot plate in here for better temp control. I am going to smoke between 110-130°F for around 8 hrs.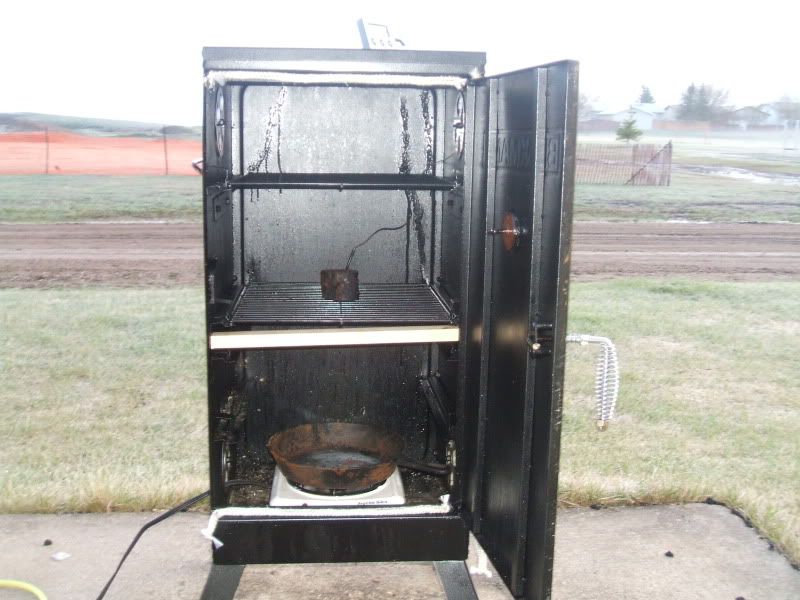 When I was given this smoker the front was kinda spread apart so I added the piece of maple (screwed in from the sides) to pull it back together and I added fiberglass rope to seal leaks on 3 sides. (need one more piece).
On with the bacon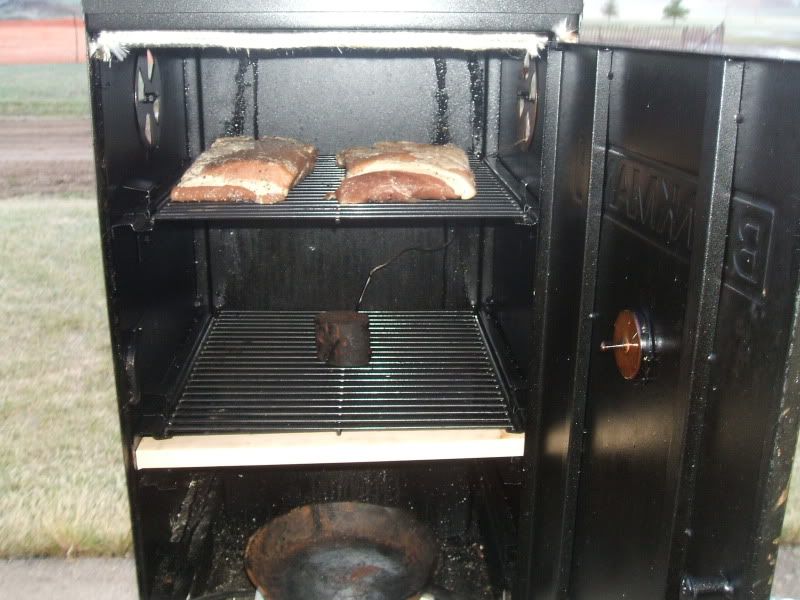 I am letting the bacon dry just a bit more inside the smoker. Temps are staying steady around 114°F.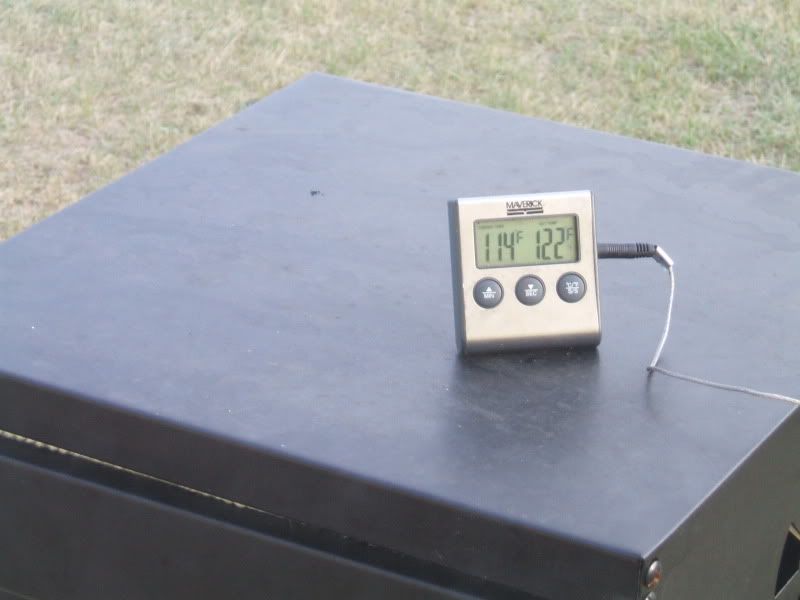 And now for the chips. Yeah some are burnt forgot the pic so I added some more chips while I took the photo.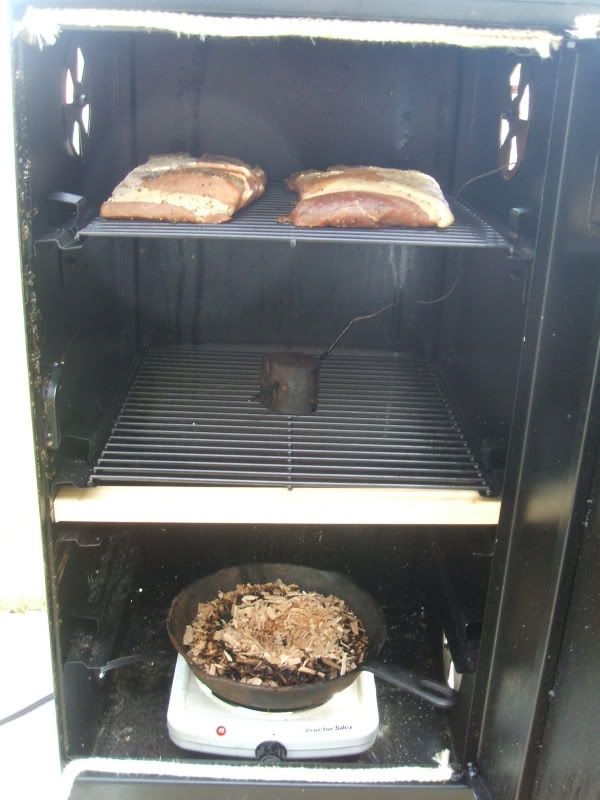 Will continue this as the day goes Thanks for looking
P.S. here is the first post if you are interested
http://www.smokingmeatforums.com/for...ad.php?t=93067