Friday off so why not smoke!!!

1) Had a 10 lb picnic sitting in the freezer that has been begging to be smoked each time I went in that freezer.
2) Earlier this week my home depot had a sale on cowboy hardwood lump charcoal, Also for the first time ever they had hickory and mesquite all bagged up and ready to go.
3) The Weather is finally on it way back!!!
At this point I noticed all the signs that it was time to smoke that pork.
During the week I defrosted and prepped for Fridays smoke...
Thursday: Totally defrosted and ready for rub...
Friday: Started the smoker at 10am. Hit a steady 250 and loaded that piece of pig At 11am. Around 7pm it hit 165. Decided to try something new and foil at that point. (check out
http://www.smokingmeatforums.com/for...ad.php?t=92892
)... hit 200 About 2 hrs. later. Let it sit foiled and wrapped in the micro for 2 more Hrs. 12 Hrs. later Wonderful delicious Pulled Pork....
QVIEW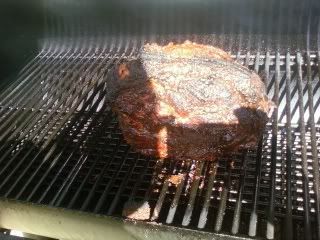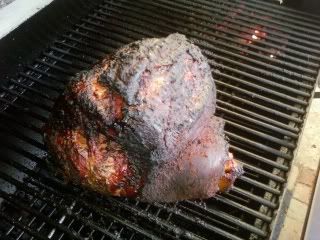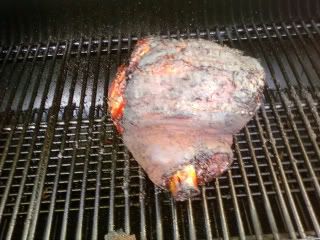 Cant show ya the final product> ill enter it in the throw-down for April