Ingredients
2 lbs 80/20 hamburger
I buy it in 10 lb tubes at a nearby Fairway store for $1.69/lb and divide it up.
I wanted 80/20 for use in the smoker.
For burgers I cut them ¾ to an inch thick while they're still in the tube as I divide the 10 lb package up.
I like to sprinkle my burgers with a little Montreal Steak Seasoning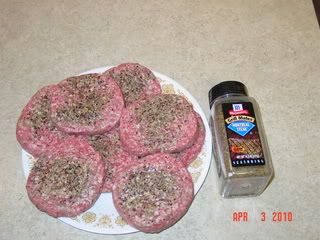 The bottom of the AmeriQue and the top of the smoke box are lined with aluminum foil.
And you just can't do burgers without baked beans
I usually spray the racks with some kind of cooking oil.
I decided to add just a few hickory chips for a light smoke flavor.
The cook temperature is set for 225⁰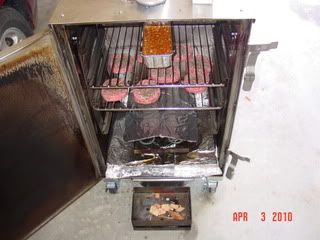 An hour and 45 minutes into the smoke the Weber Temp probe says the burgers are 170.
After 2 hours the Weber Temp probe says the burgers are 175 so I had to check on them.
They looked done so I took them out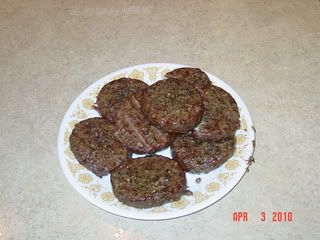 Hindsight;
I thought the burgers were good nice and juicy with just the right amount of smoke.
The wife on the other hand thought they were a touch too smoky.
I may need to rethink the 80/20 hamburger and maybe go to an 85 or 90% for this.