Here it is right before I put it on the smoker. I rubbed it with an improvised version of Jeff's rub since I didn't have all the ingredients on hand for his recipe and didn't have time to go get them.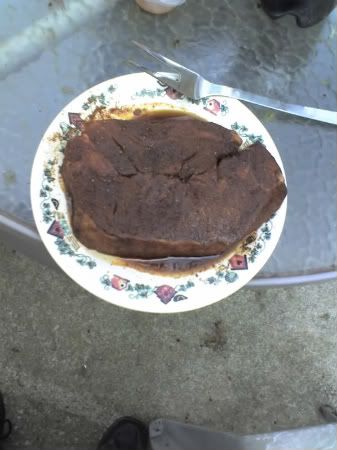 Let the hickory smoke roll.
Here's how it looked right before I put it in foil (I foiled it at 165 degrees and pulled it at 200).
The finished product was served with baked potatoes and broccoli.
I would have thought it would be falling apart as long as I left it on but it was still firm enough to slice. No matter, it was very moist and flavorful and made for a great meal.