Re-posted from my website:
You may or may not have read about <a href="
http://skinnymoose.com/dryrubbedrat/
">Voyage #2</a> last weekend - pulled pork and it turned out great! That makes beef ribs, pastrami and pulled pork so far, and so far - everything has been a hit! So since my pork was taking up one rack in the proQ, and I have two - I decided to try ABTs as well.
WOW! These turned out great! So, for the uninformed, "ABT" stands for "Atomic Buffalo Turd". They are a high-end, customized jalapeno popper. There are a ton of variations, but the standard is this: A jalapeno split in half. Put a "little smokie in the middle, buried in cream cheese. Put the halves back together, wrap in bacon and throw on the smoker. For my first time, I didn't stray too far from the base recipe.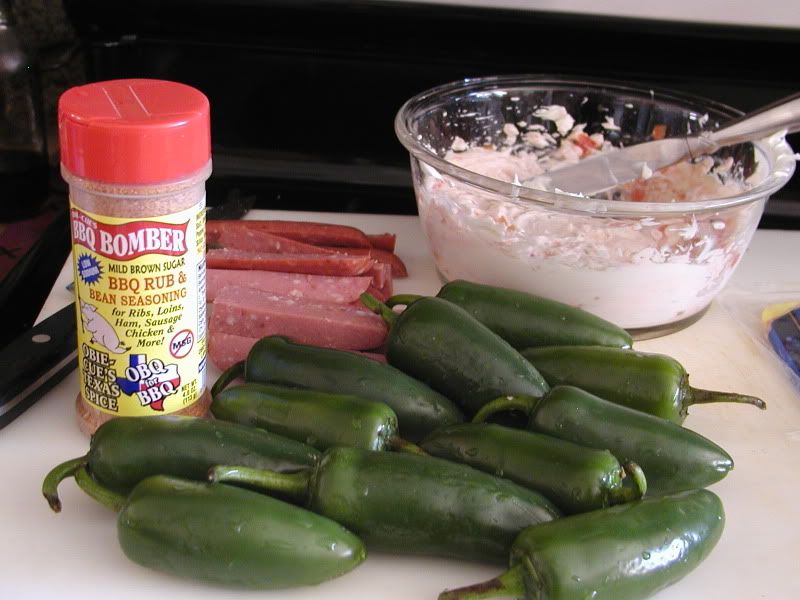 Little Smokies were about 4 bucks for a package, so I found some smoked sausage on sale for 99 cents instead. I cut it up to "Lil Smokie-sized" pieces. The cream cheese seemed kind of blah, so I threw a couple of spoonfuls of salsa inside and stirred until smooth. I wore gloves while splitting the jalapenos and scraping out the seeds. I then filled with cream cheese and a piece of sausage, and put the two halves back together. I wrapped with a piece of bacon and stuck in a couple of toothpicks to hold it all together. Oh - they were dusted inside and out with some BBQ Bomber rub, from Obie-Cue
www.obiecue.com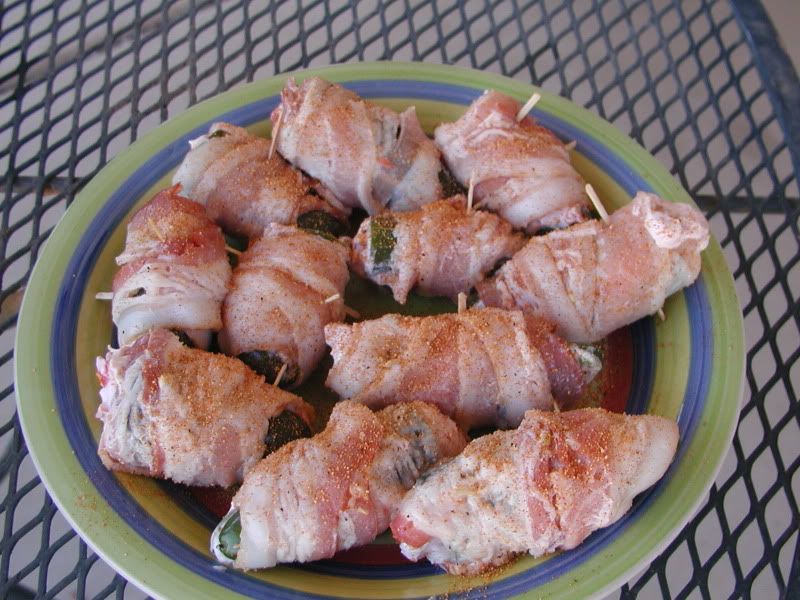 No worries about the cheese squeezing out the end; it forms a "skin" and seems to seal it just fine.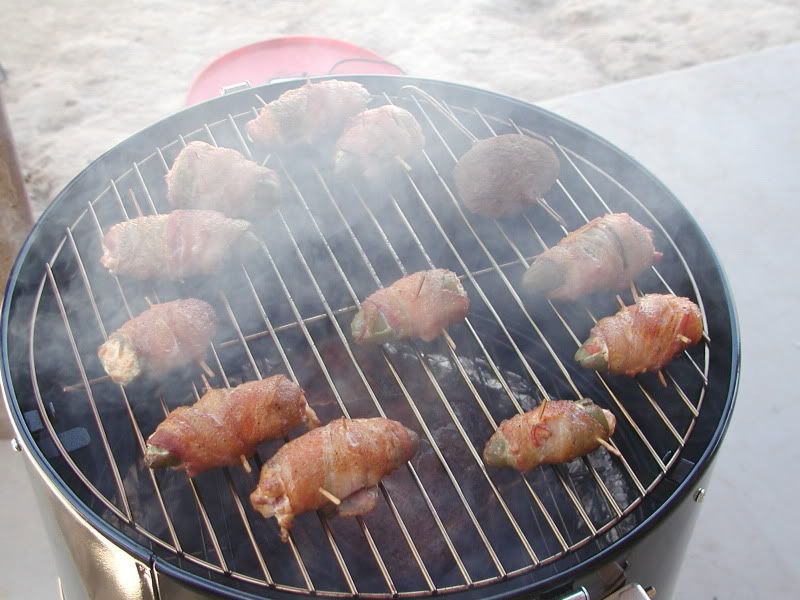 I think these were on the smoker about 3 hours at 230 or so.
The finished product. Even my wife liked them!