So yesterday I was asked by the dairy guy at work if I wanted some out dated string cheese?...."Sure!!!" I said . And an idea was born!
I've been wanting to use my chip burner again for a comparison against a new chip burner i came across, to see if the two woukd produce similar results. Heres the show!
12 packages with 12 stixks of string cheese in them!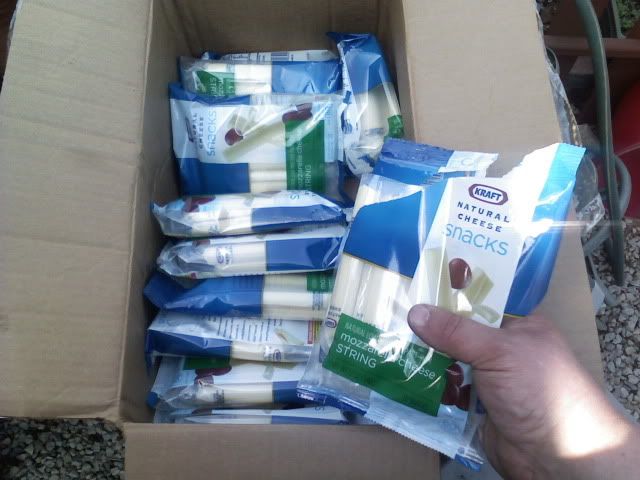 My chip burner loaded and ready for the drum.
Chips started with my portable torch, then wait for the flames to snuff out and it starts to smolder.
Down in the drum sitting a pizza pan on the fire basket.
All loaded with four packs of sticks, minus one that was split for a doggie snack.
Buddy waiting patiently for an after smoke snack!
Had to do some errands and came back 5 hours later to find this!
It was too dark for a pic out on the drum, so I had to bring them inside for thier photo shoot.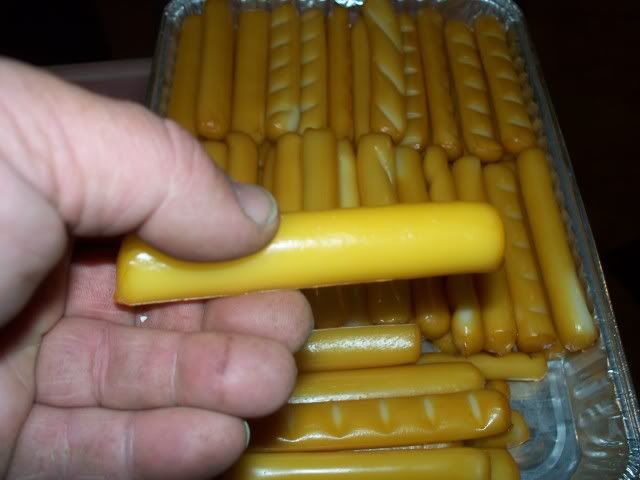 A beautifully smoked batch of string cheese...If I do say so myself!
Here is a pic of the chip burner after the smoke. It burns everything pretty completely.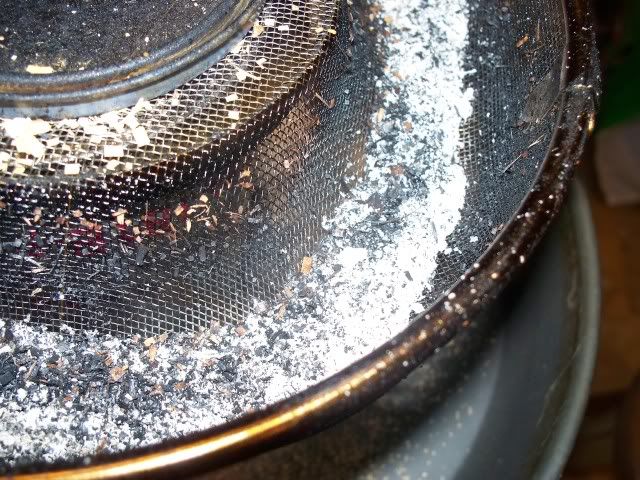 Now the hard part...pack em up and wait!
L8er
SOB