Okay, so it's Sunday & wifey, daughter & myself want burgers. But not just any burgers. How about something quick & smokey? Yeah! Okay....went & picked-up some 80-20 ground beef, cheese, mushrooms, brown onion, yellow bell pepper, tomatoe & some hot Itailian Sausage. Okay, the idea is to make the patty's with the onion & pepper mixed in. Then add a piece of cheese to the top of it & close it up with another patty. (This idea was both on Man vs. Food & Food Wars, both in MN.) Once my wife & I saw this, we had to have one. Now it is funny because I am not allowed to have regular ground beef. (Wifey don't buy it any more. Sniff) But Turkey, I think would have dried out. So 80-20 is what I was allowed to get. (Don't laugh single guys. Married men understand what I am saying. Your girlfriends too, will turn on you, once you give up that ring & sing, I do.) Anyway, I don't want to bore you all to tears.
And Sausage.
Ground beef mixed up with the brown onion & yellow pepper.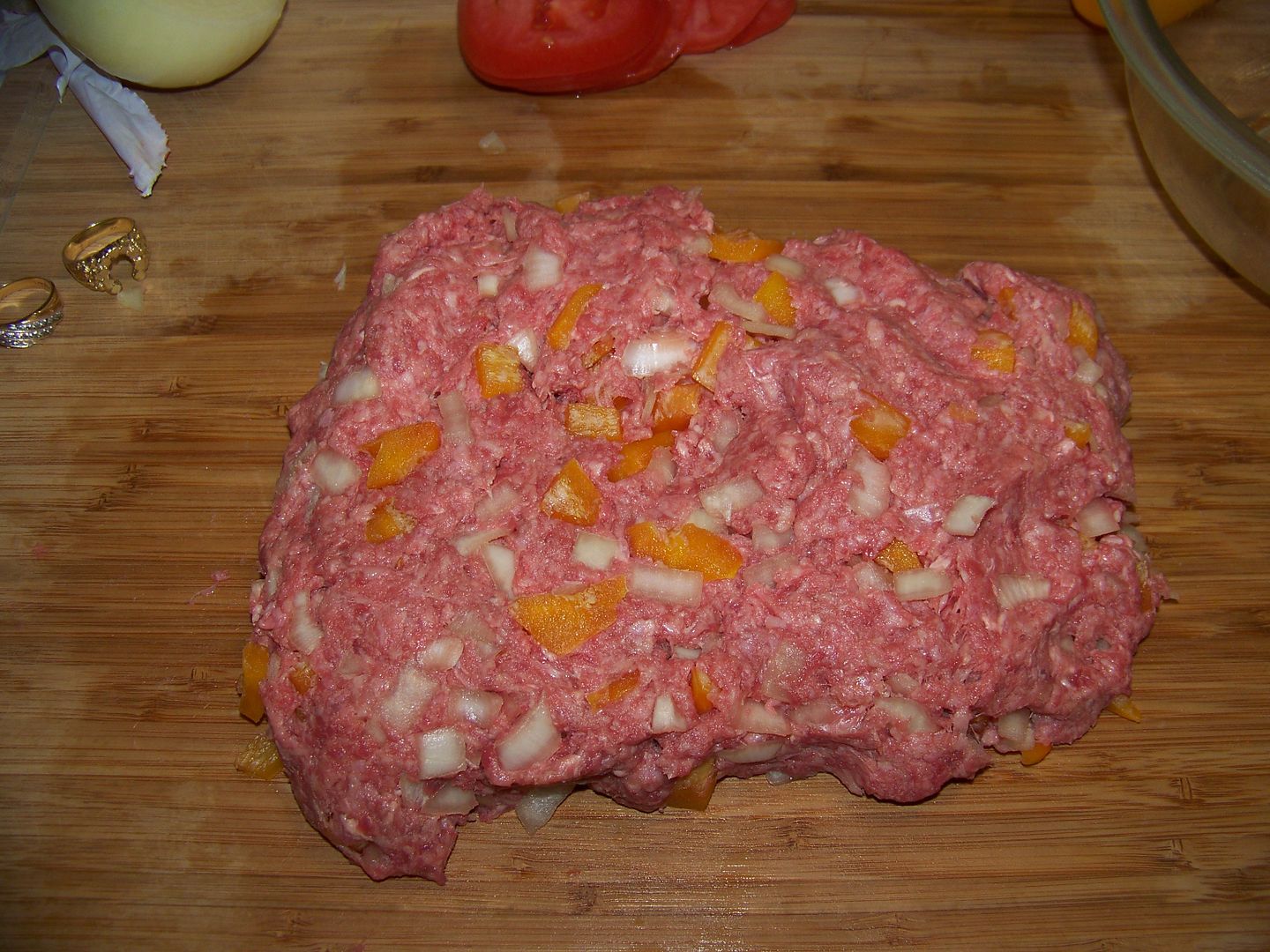 Cut the cheese. (No snickering please.)
Shot of burger from side to show the thickness.
Four patty's seasoned with creole seasoning not rubbed. The patty on the lower right is my test patty. It has no cheese inside. I figure I can get my temp on this one to 170 & then give the others between 6 - 10 more degrees. Notice it is smaller.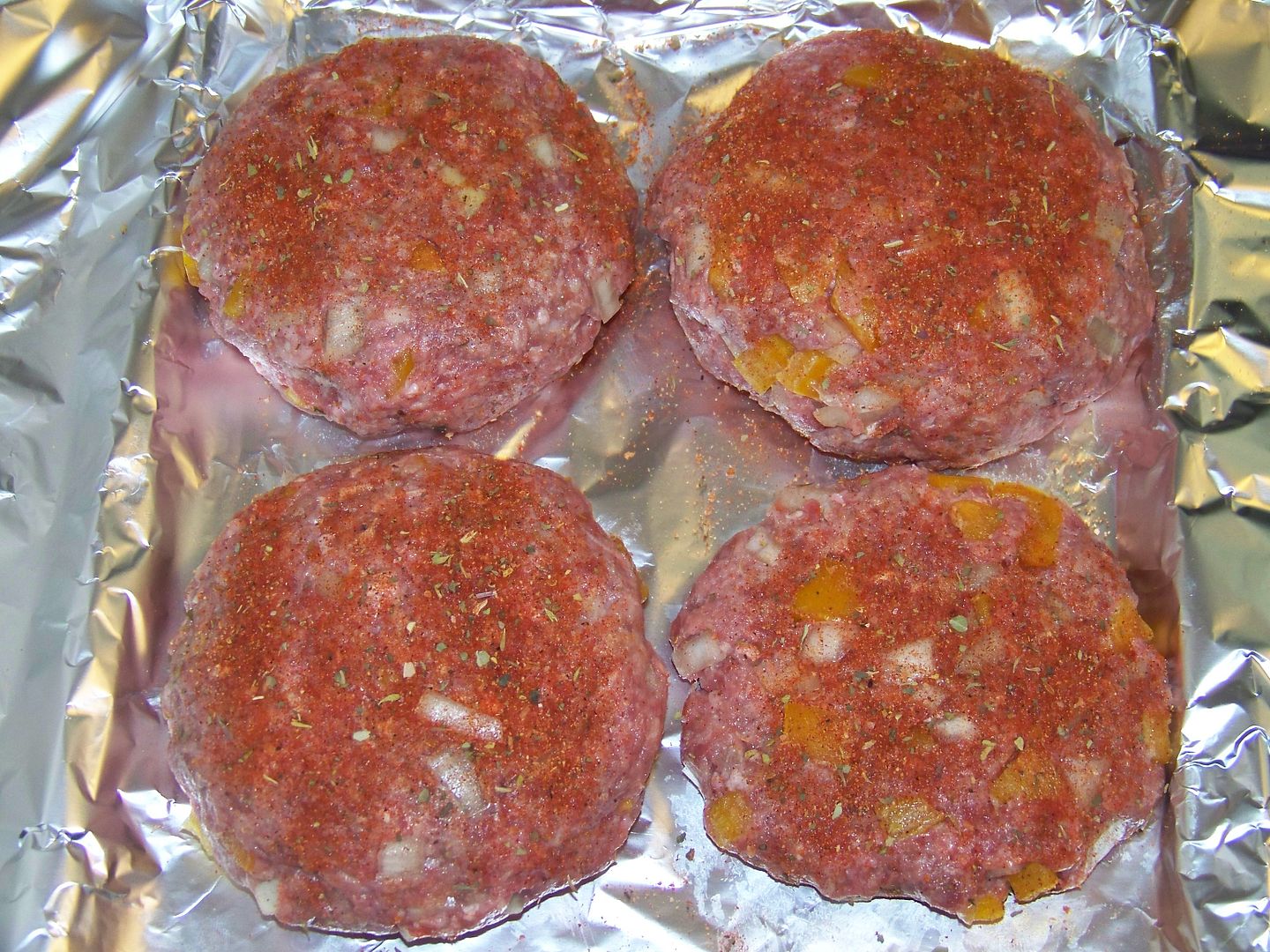 Italian sausage not rubbed but seasoned with the same seasoning.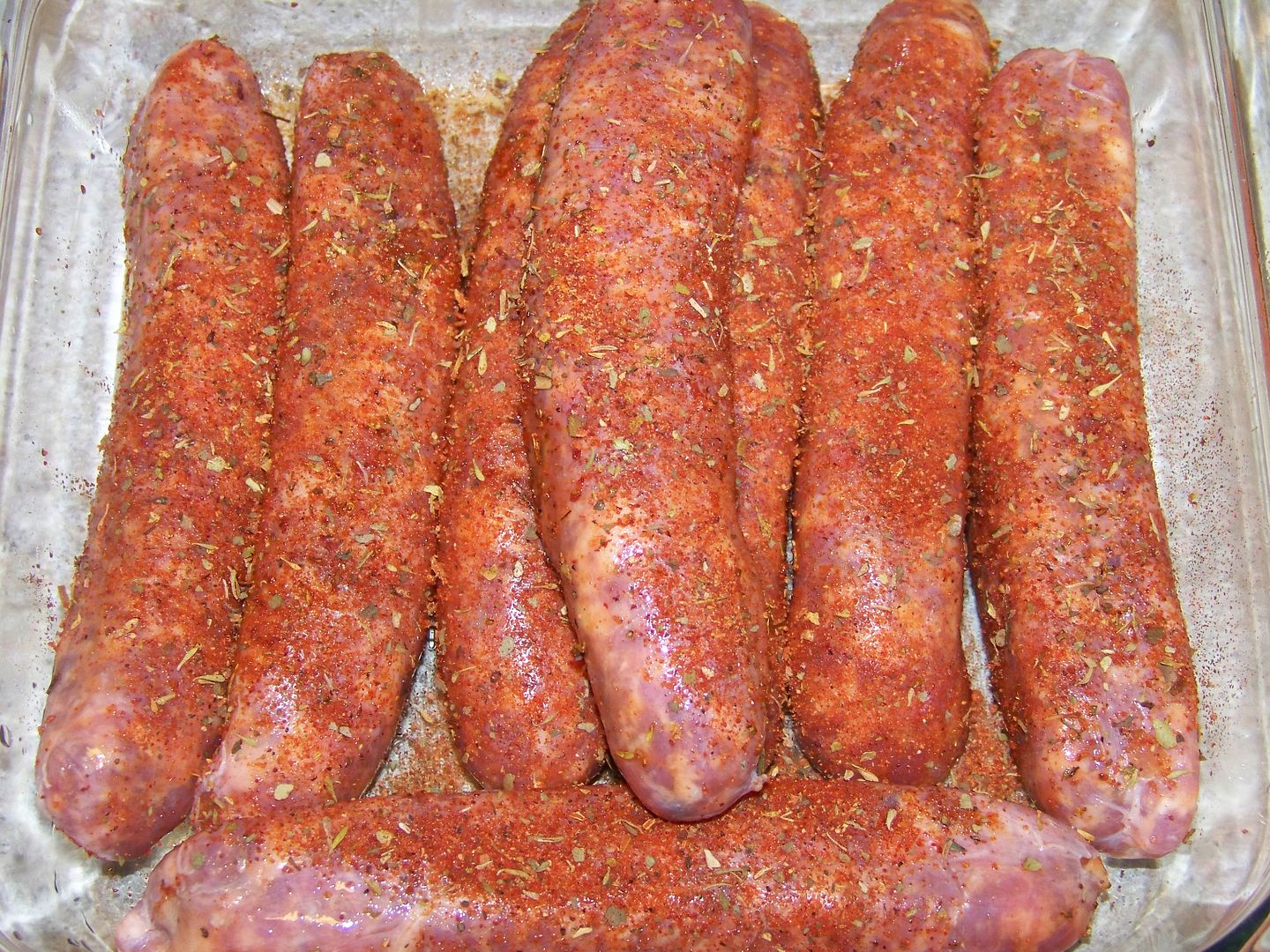 Needed a quick break before I got started.
Now...I am two hours into my smoke as the storm was heading my way. I put the meat on at 6:45 PM, PST & took it off at 9:00 PM. These pictures were taken about 8:25 PM. I smoked at an average temp of 195. At the end, I pushed it up to 220 but that is all I could get. It was very windy. My temp thermo is on the left. The burger thermo is on the right. The last thermo is my Sausage thermo. These time & temps were at or around 8:15 - 8:25 PM. I am smoking with pecan only. When the test patty hit 170, I flipped them over & put the thermo in one of the other patty's. It only read 152. Perfect. Time to get them to 170.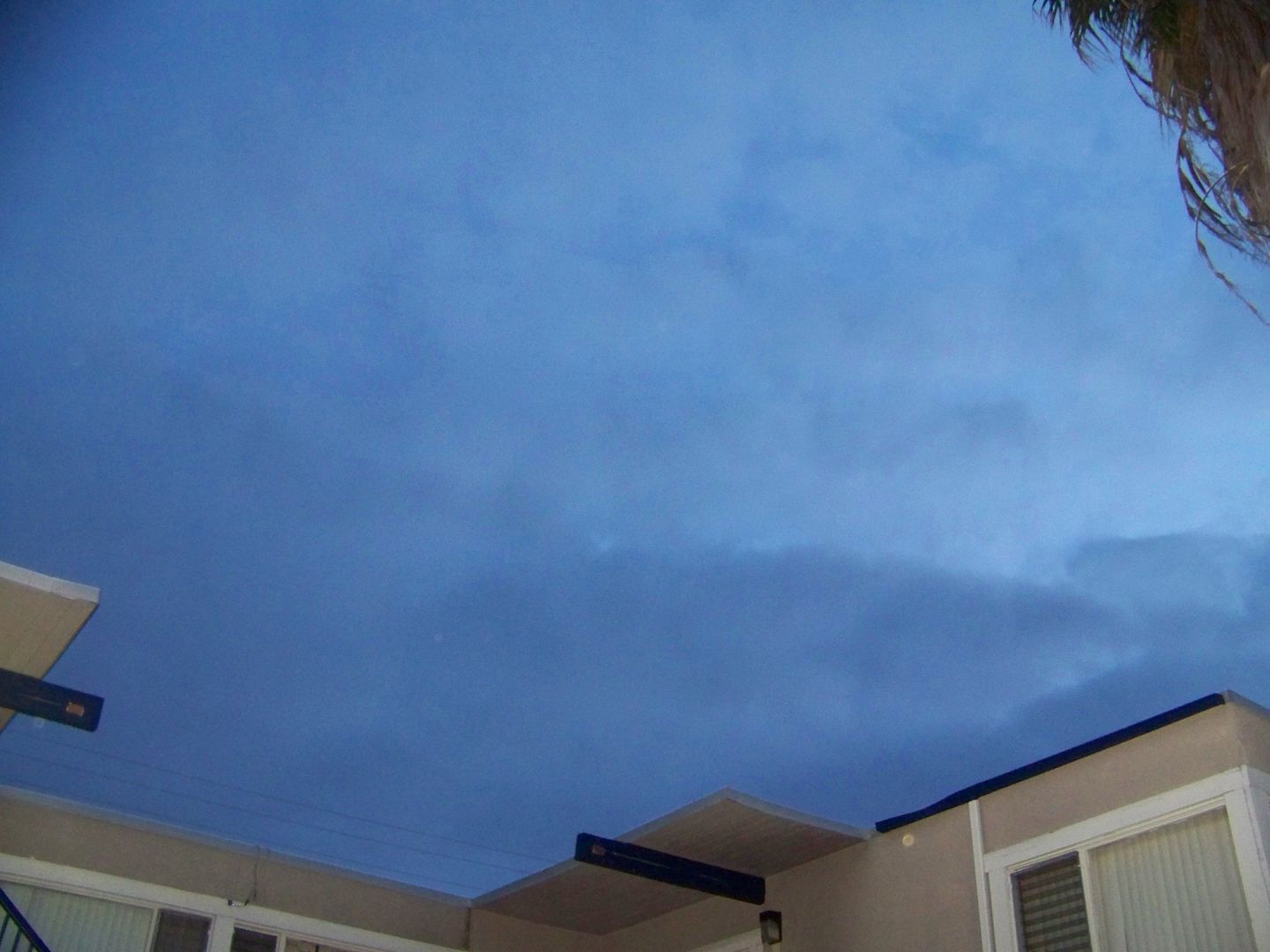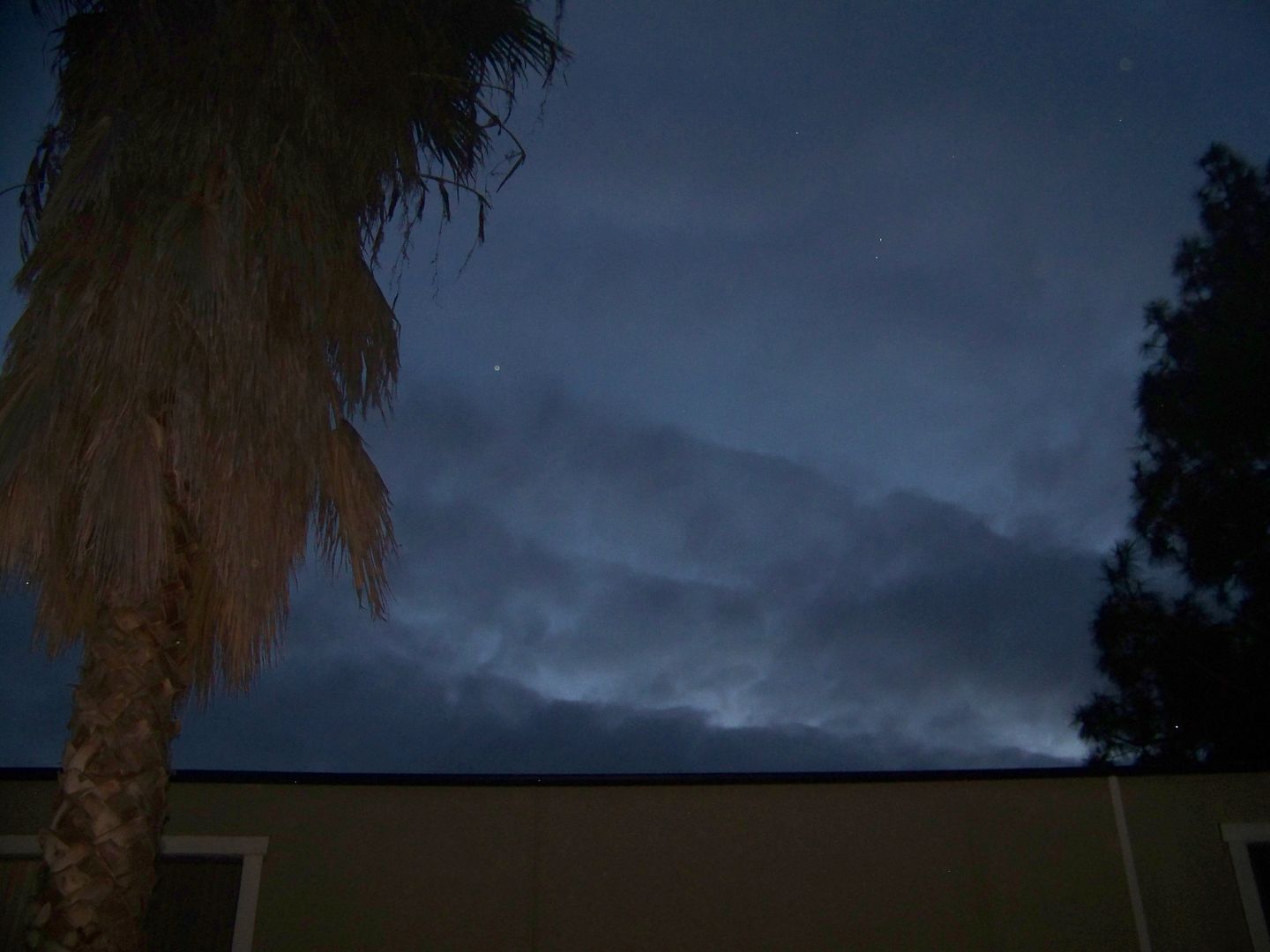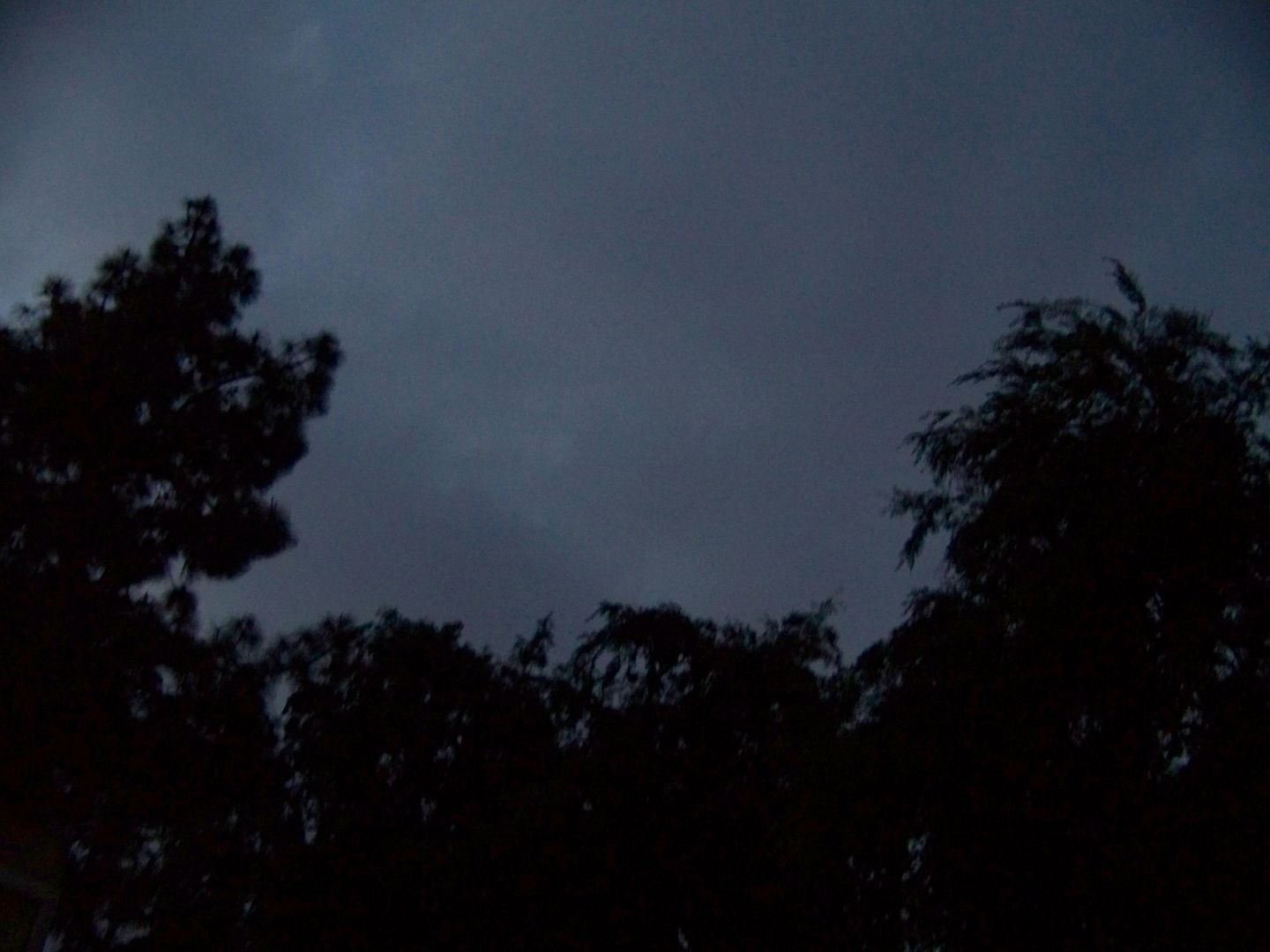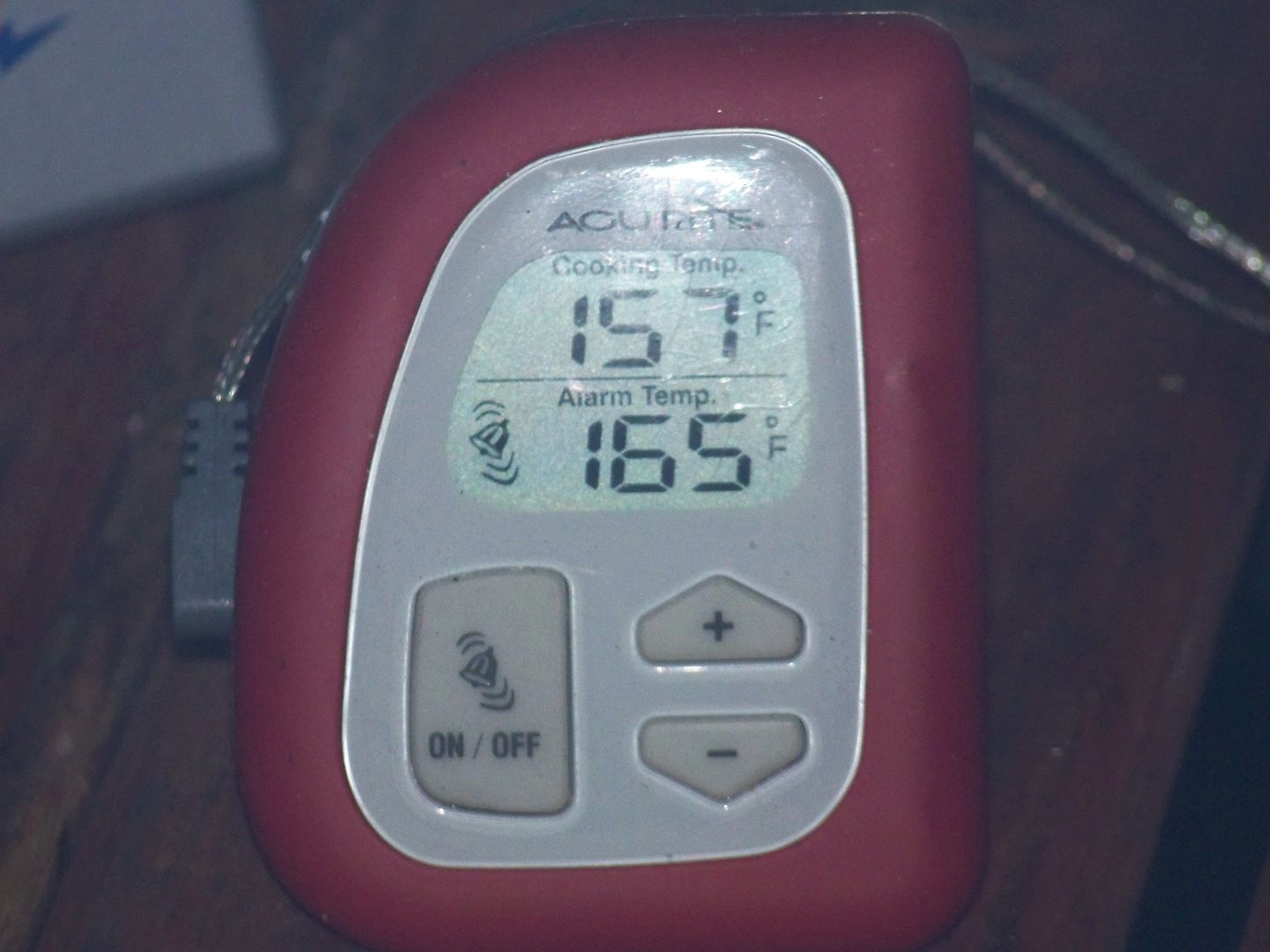 Had to get more lump going. Temps on my smoke were dropping.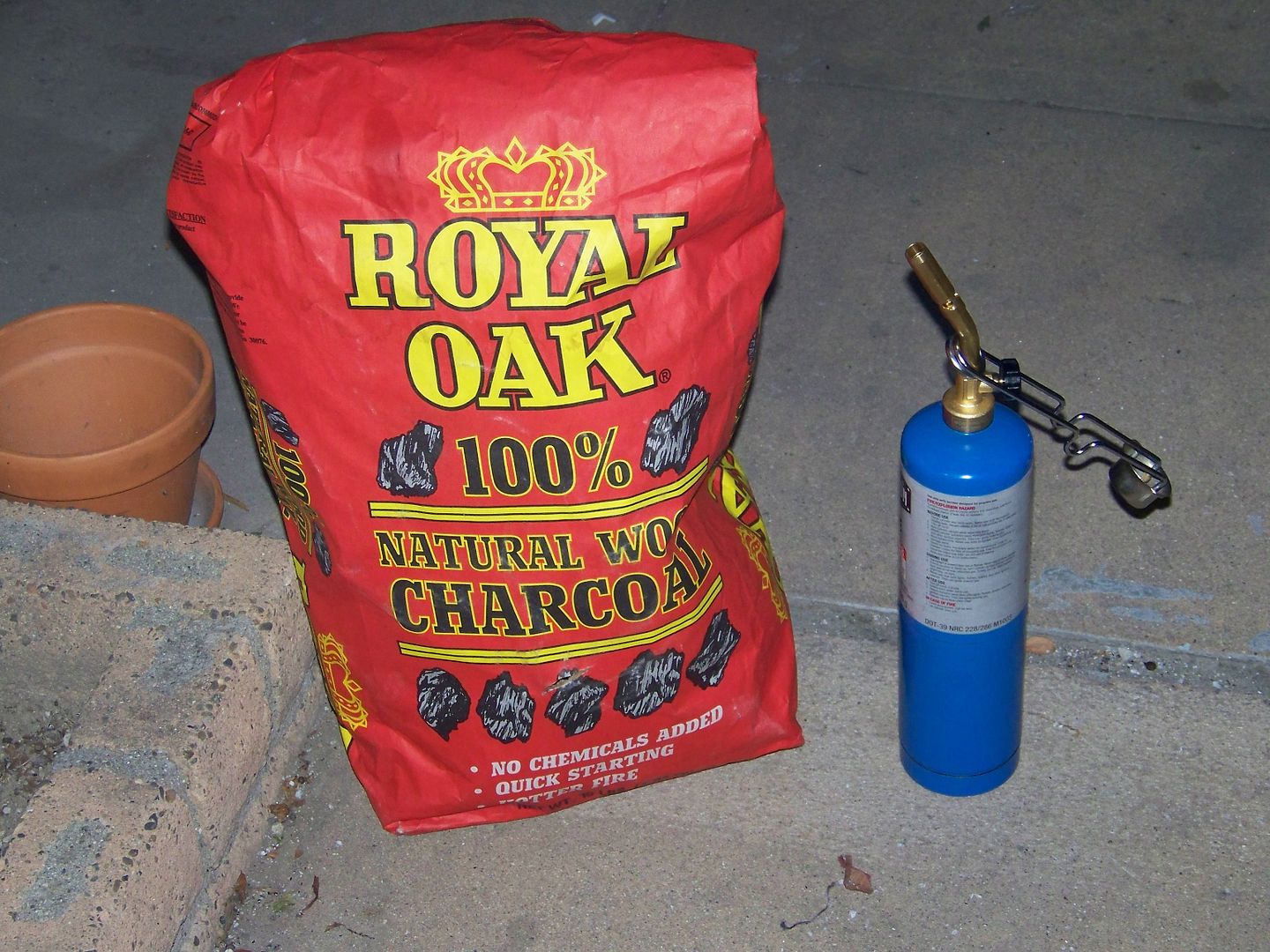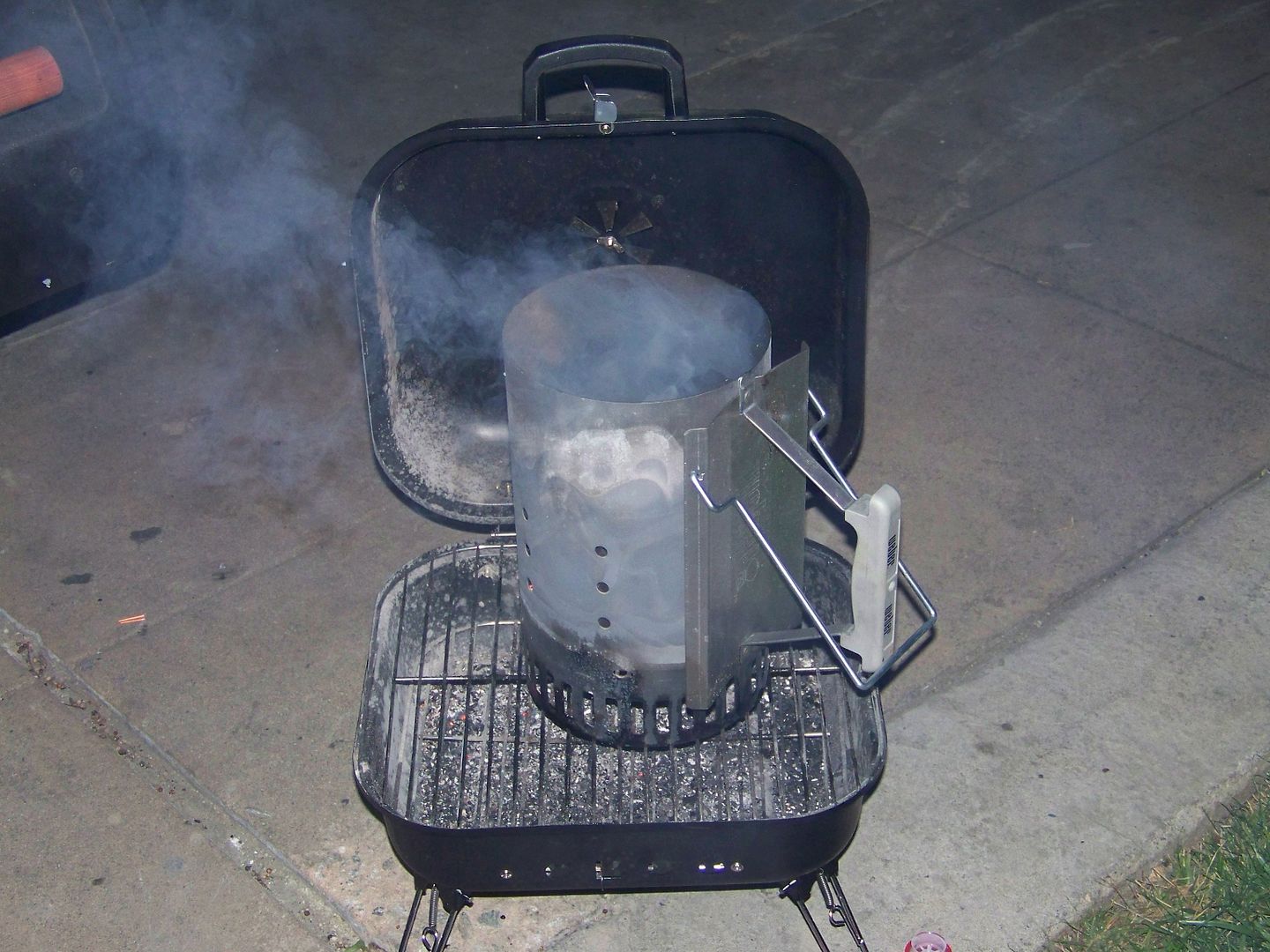 Took this pic about 5 minutes after they came off. Was busy flipping the burgers & loading more lump to bring the temp up.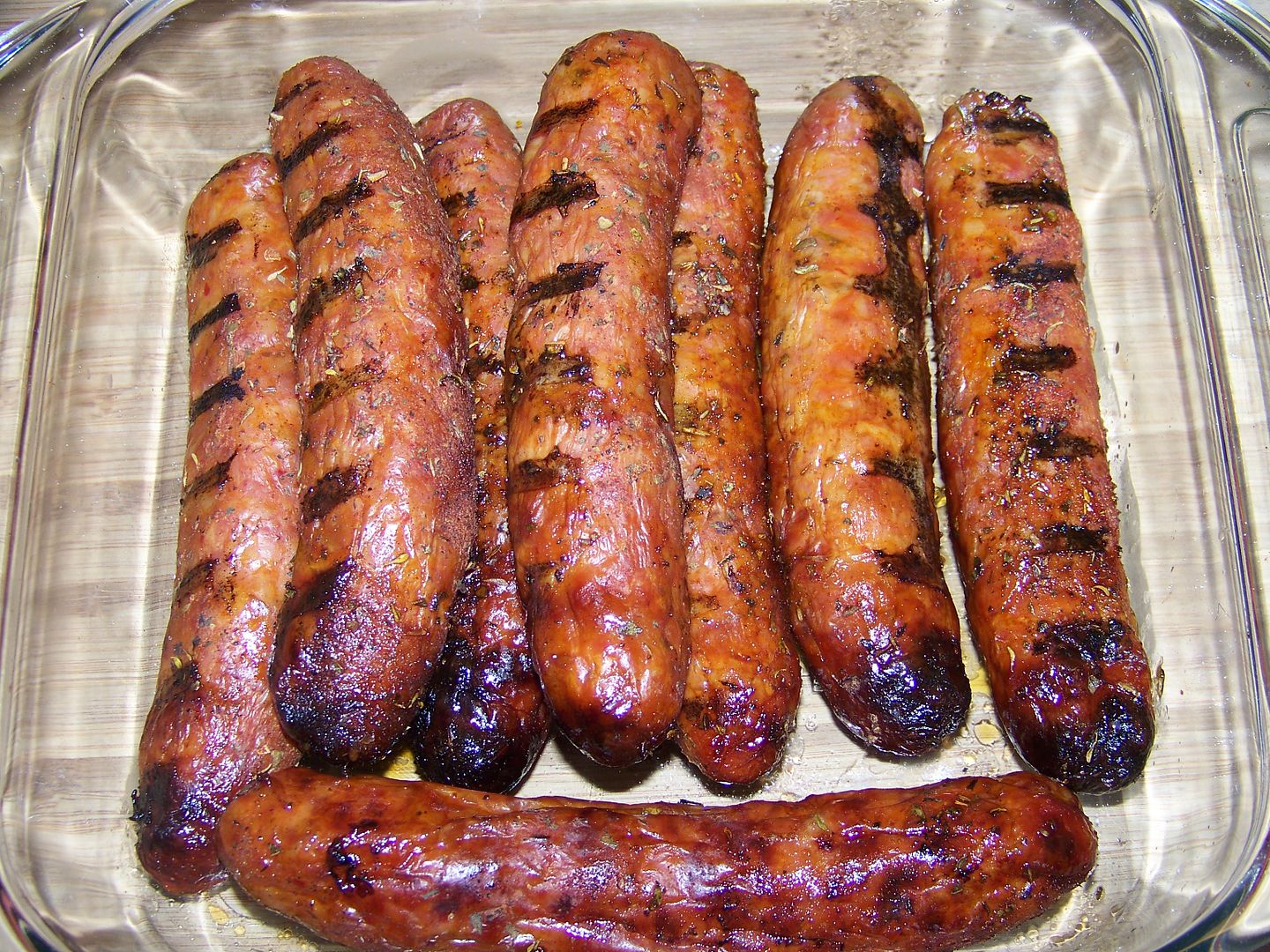 Smoke ring shot.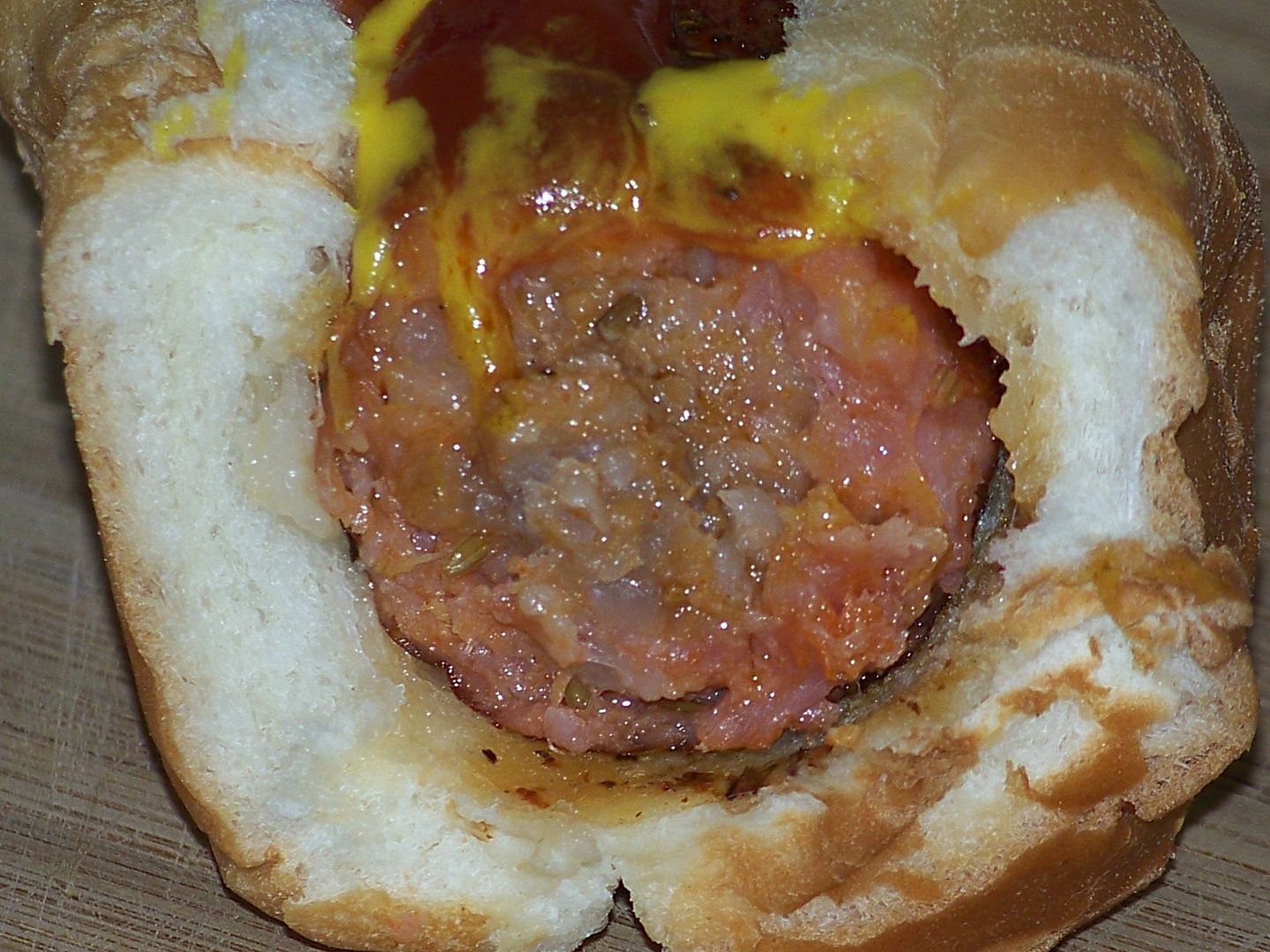 Finally took off the burgers.
My daughter moves real fast. Last count said 4. Check out the cheese coming out & that smoke ring.
Time to finish it up with some mushrooms, Baby Ray's sauce & Bar-Be-Que chips.
And how does it taste wifey???
And of course, you can never forget the desert.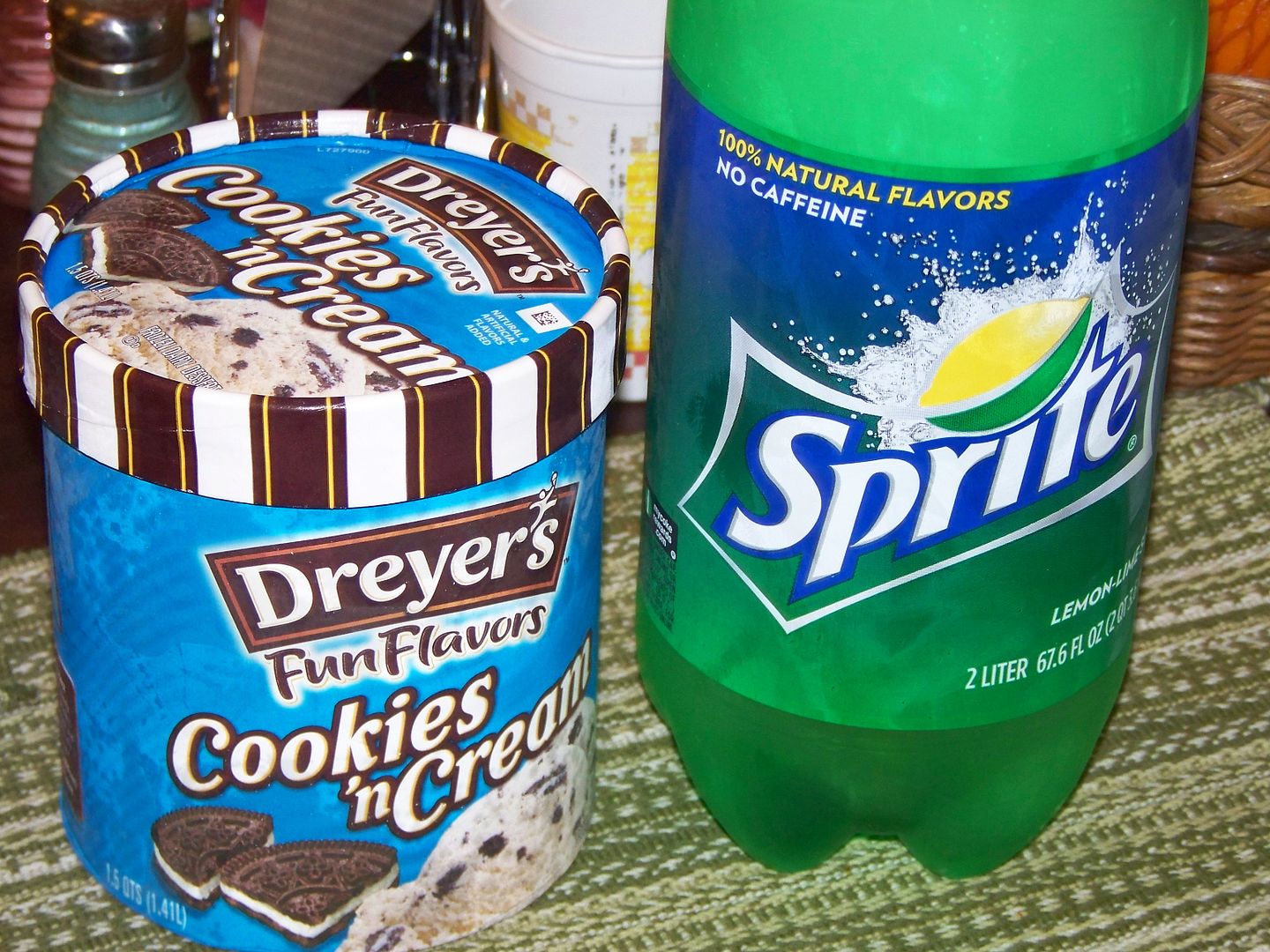 Thanks for looking.