Well I am addicted to porketta seasoning. This time I finally found time to smoke it instead of making it in the oven. It was an interesting smoke. I was smoking the porketta and also needed to smoke some venison burger for my tator tot hotdish the next night. I forgot to buy little pans so I had one big pan and made seperate containers with tinfoil so one side could have the porketta with beef broth and onions and the other side has my seasoned venison burger. It worked great. Well onto the proketta.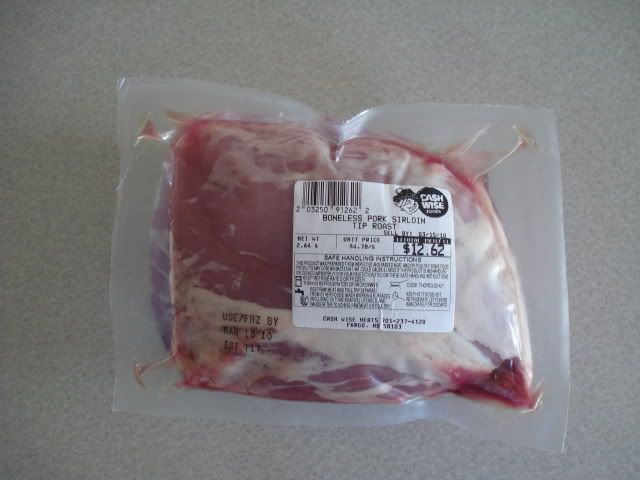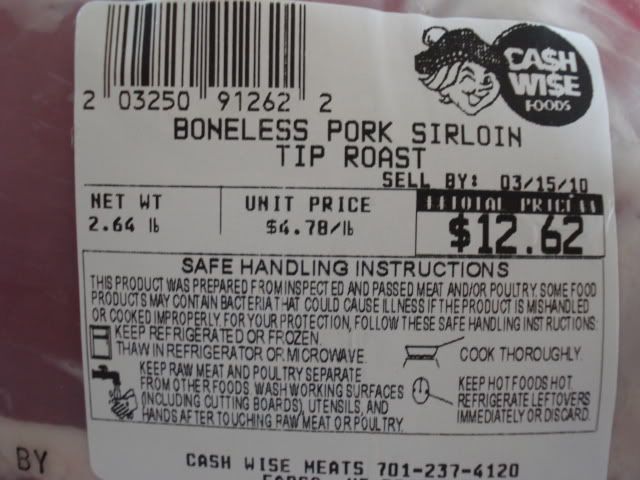 All sliced open ready to rub.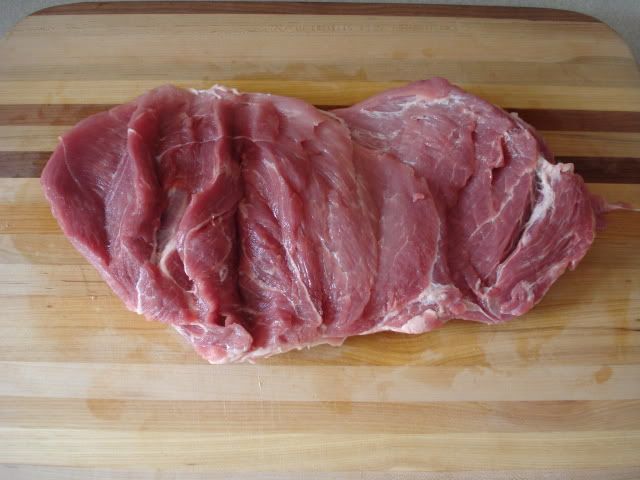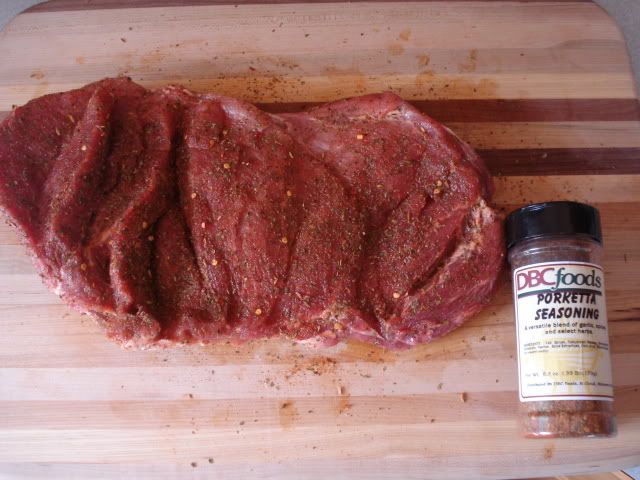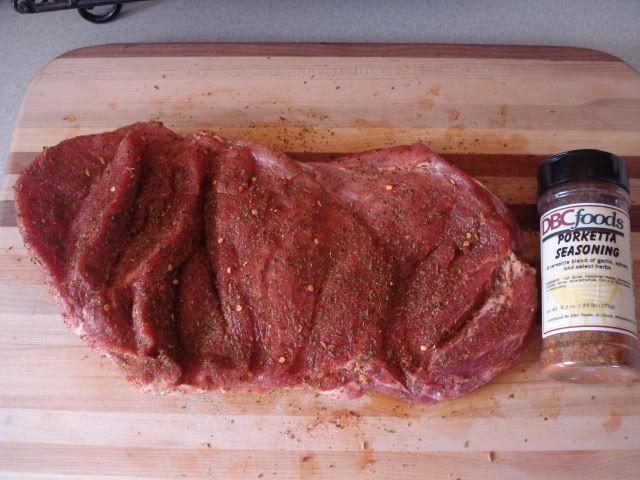 All rubbed and tied.
My makeshift seperation chamber.
I put onions and beef broth under the Porketta.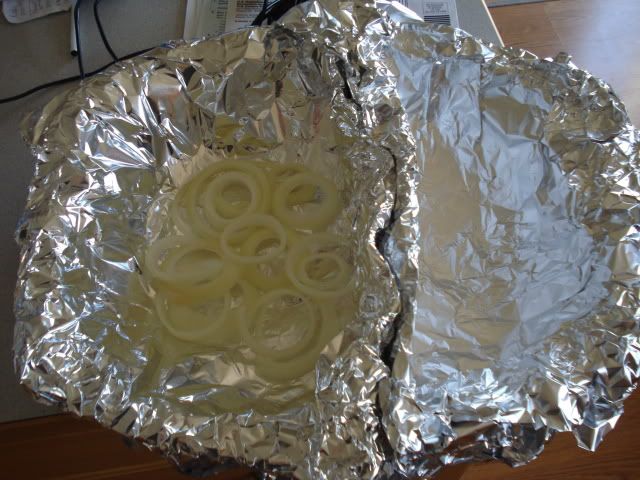 Ready for the smoker with the venison burger on the other side.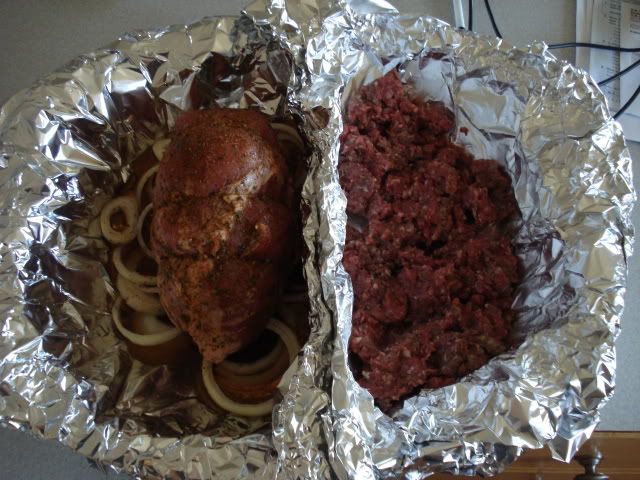 All Done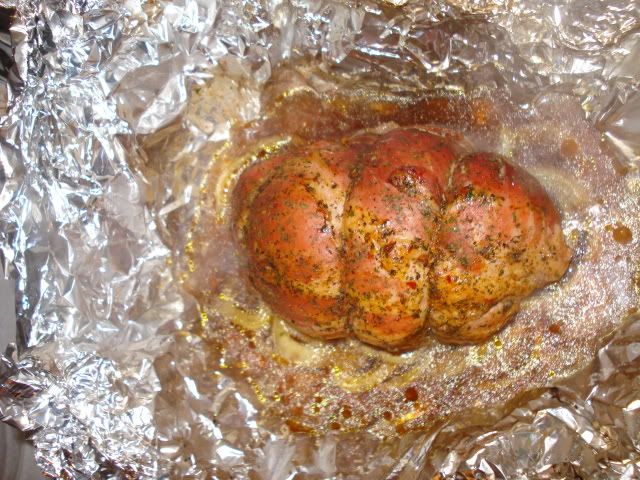 Another done pic.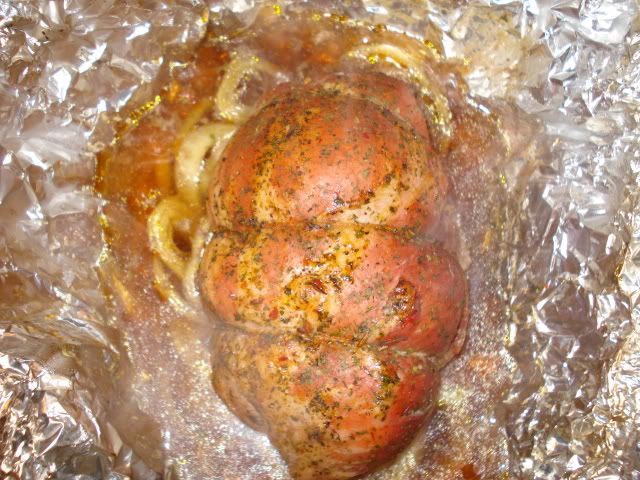 Sorry I forgot the sliced pic.