Hello fellow smokers!!! I have been on a mission with a family emergency. It kept me from picking up a brand spanking new WSM!
Family. You've got to love & support them. Oh well. I will announce my new purchase soon. In the mean time, while I was gone, my smoker sat alone & lonely in the dark under its protective cover. Upon my arrival, it whispered to me, don't you love me anymore. (I think it knows I am about to retire it.) Since wifey pulled out a pork loin for me that a friend of mine picked up at Sam's club, I figured I would answer my smoker's question. Yes, I love you.
My friend picked up a 4 foot long loin for $1.89 a pound & cut it in half for me. I ended up paying $15 & some change for it. Thank you friend!!!
Okay, I must apologize because I don't have prep pics. Only the finished product. (I was really, really tired & babysitting my smoker for 4 hours & making dinner in the kitchen did not help. But wifey sure was happy when she got home!!!) Also since this was my first Loin, I did not stuff it. Darn.
Okay, enough typing. On to the view:
This is the loin smoked between 207 & 237 for 4 hours. It is rubbed with Texas grilling magic from TEXASBBQRUB.COM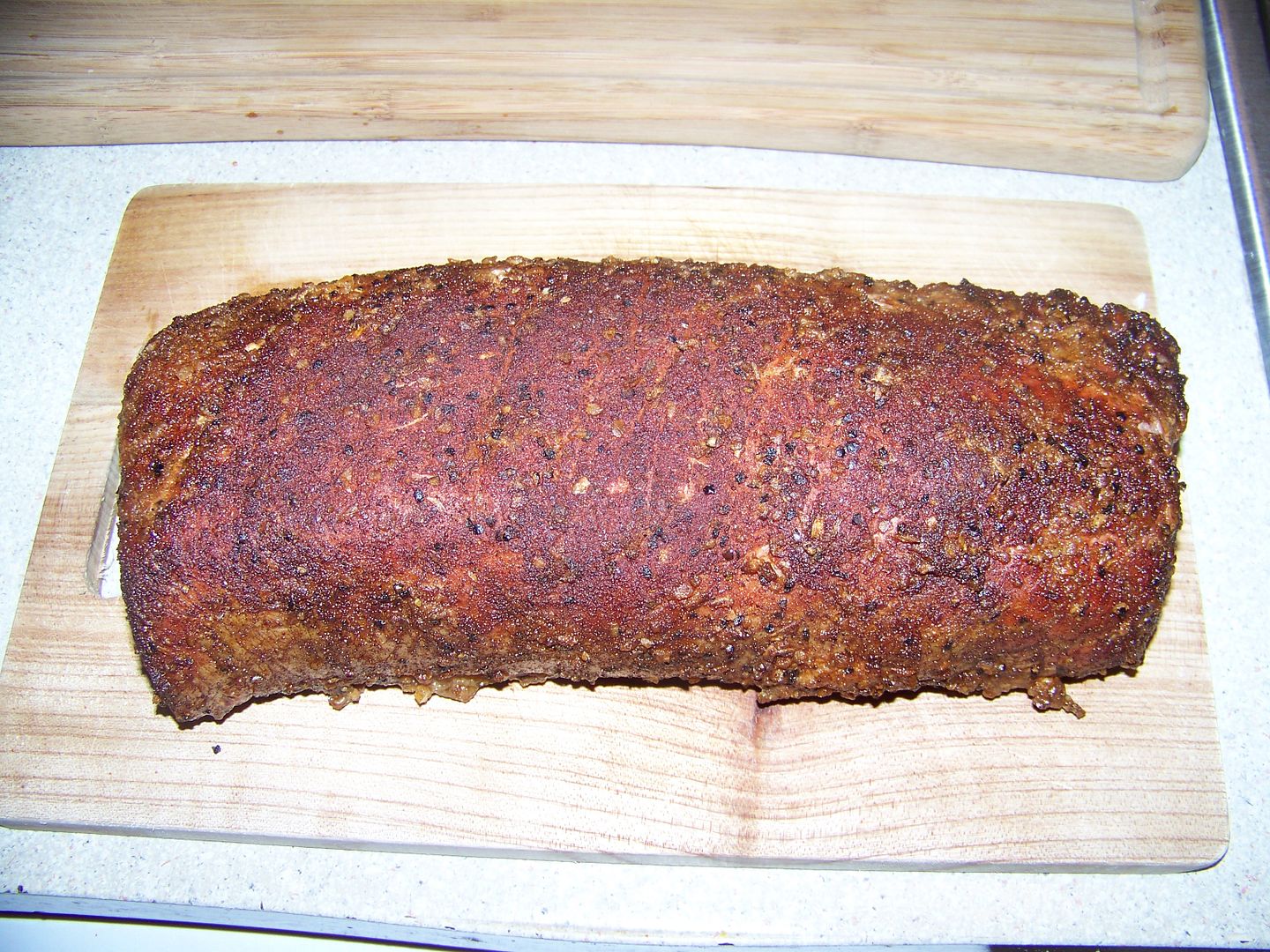 I do plan on ordering Jeff's rub sometime soon. I hear great things about it.
Here are some sliced pics: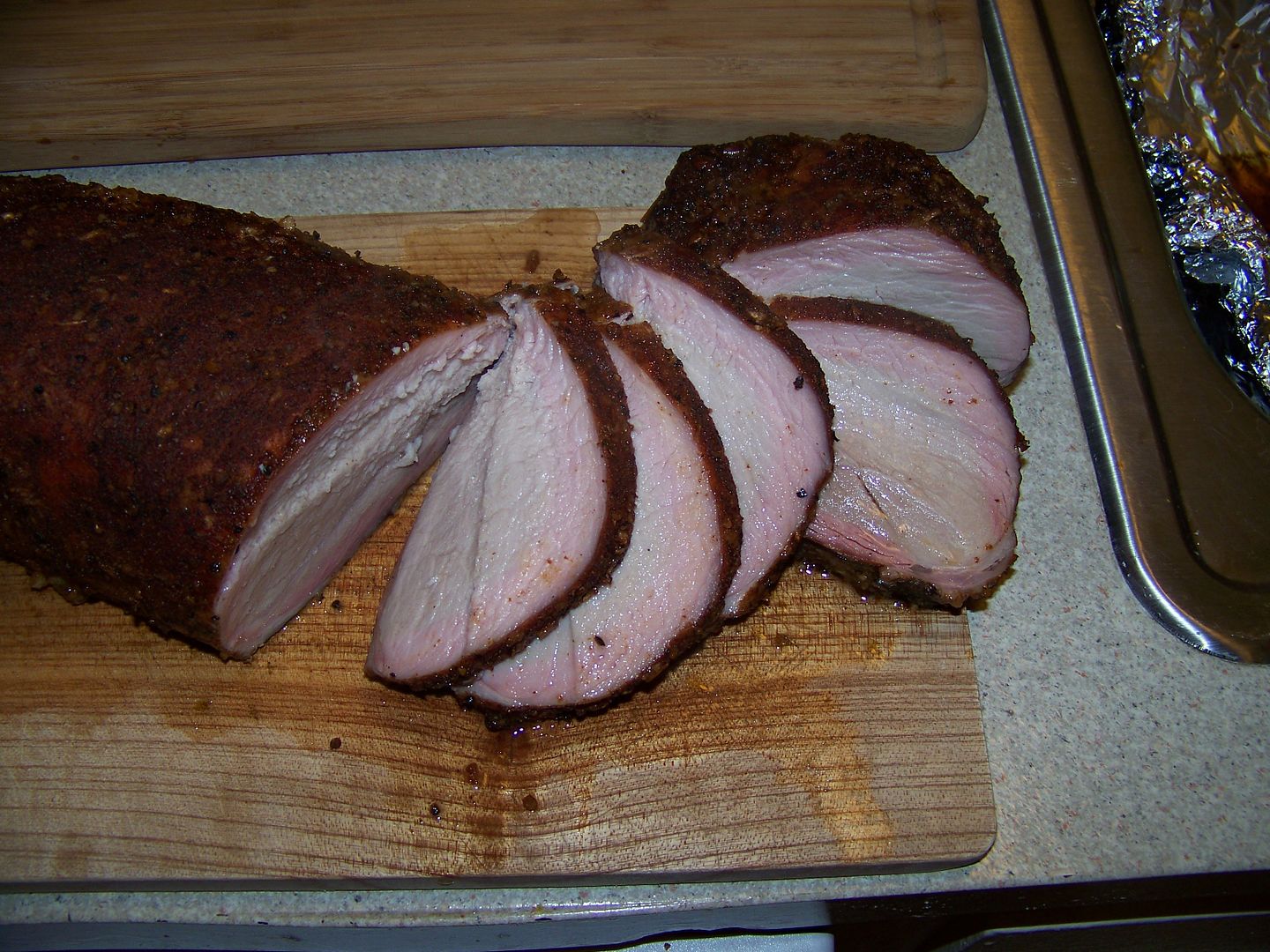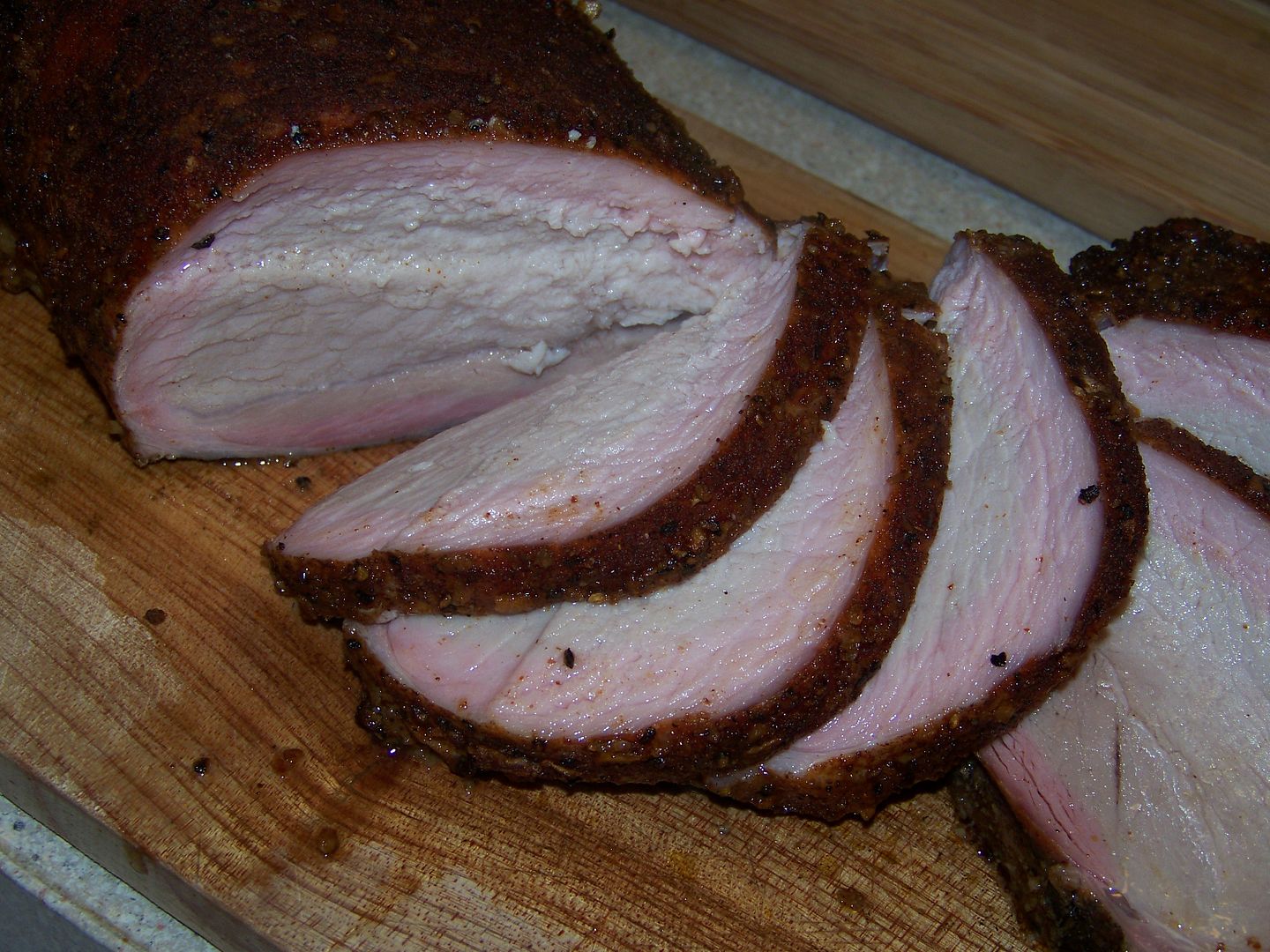 I smoked the Loin with Hickory & finished it with Mesquite. (We love Mesquite!!)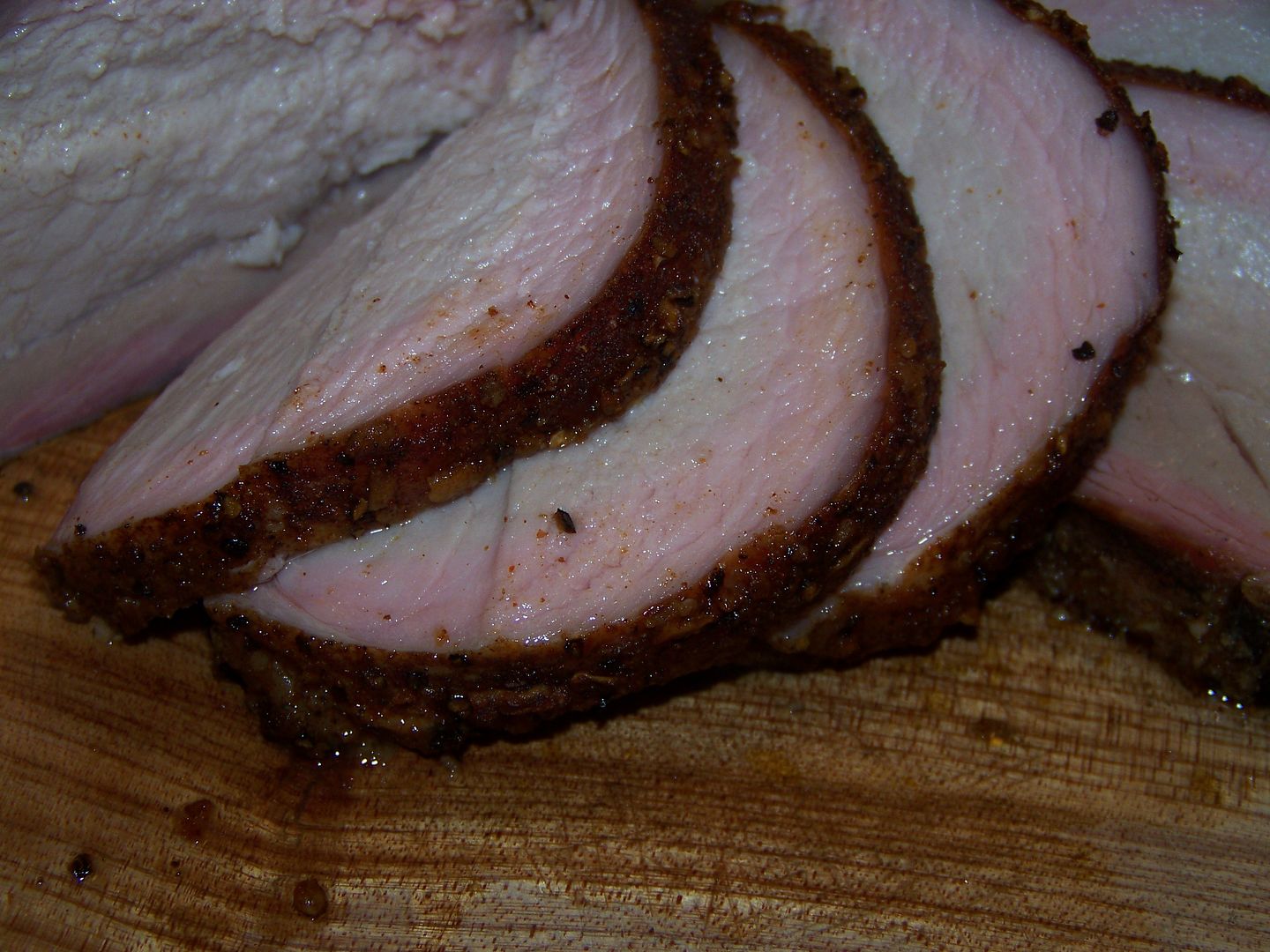 A little homemade Mac & Cheese done right.
And for the health nuts, (my wife), some roasted brussel sprouts with real bacon & onions.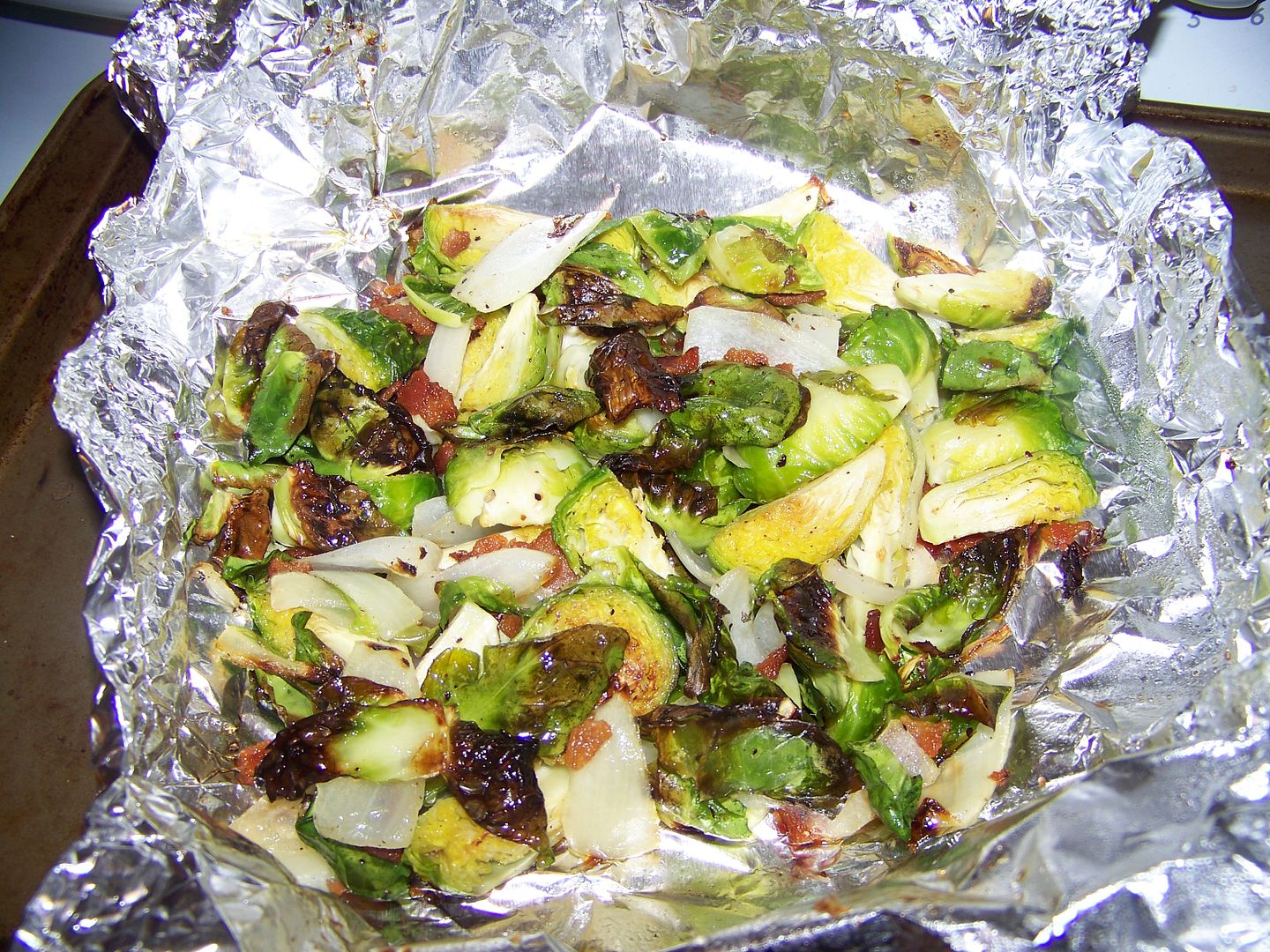 Dinner is served.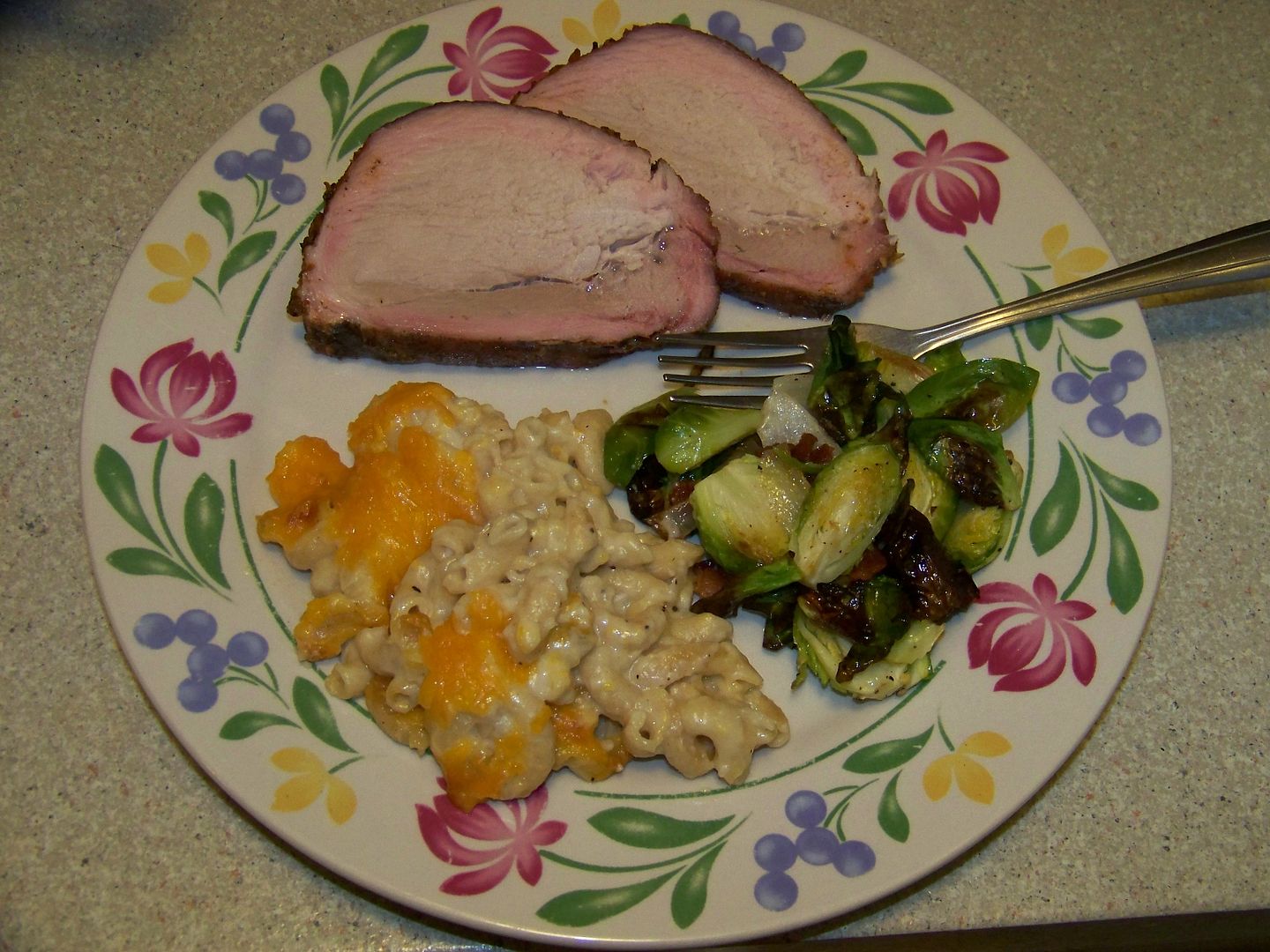 Thank you for looking. I apologize for not having the pre qview. Next time I will indulge your fantasies. (Be nice. We are talking about smoking meat that is.) Good night.