Hello,
I have been lurking in this fourm for a few months finding ideas for my build so i thought it was only fair that I post mine. Being in western Canada I have never seen a smoker like this in person so the builds posted here were a great help. Please let me know if you have any questions.
Old compressor tank I got off of Craigslist.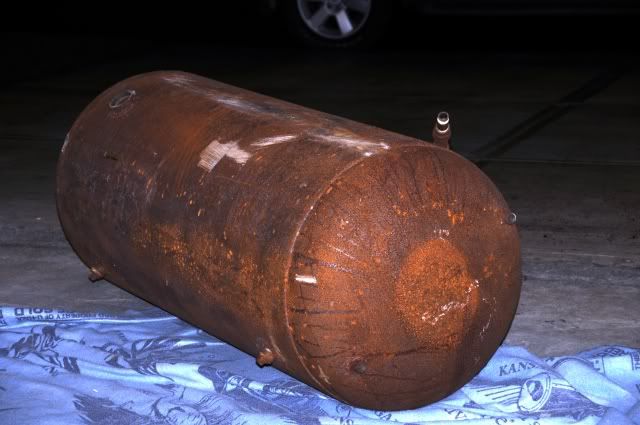 After 6 hours of grinding with a wire brush. (too cheap to get it blasted)
Quick coat of paint so it wouldn't rust back over and start cutting the door out. We didn't have access to a plasma cutter so we used 4.5 inch zip disks. Took about 4 to cut the door and the opening for the firebox.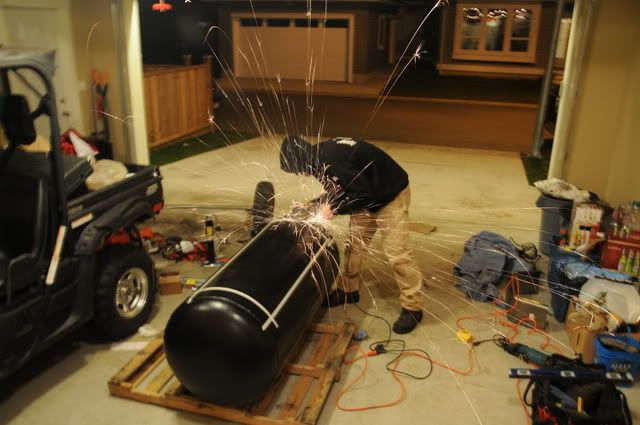 We used a white felt pen taped to a scrap of wood to scribe the fire box opening level with the ground.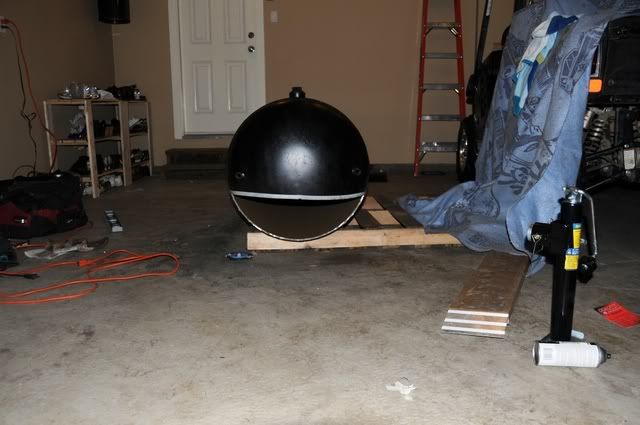 All cut just need to clean up the inside. I used the same wire brush deal on the inside.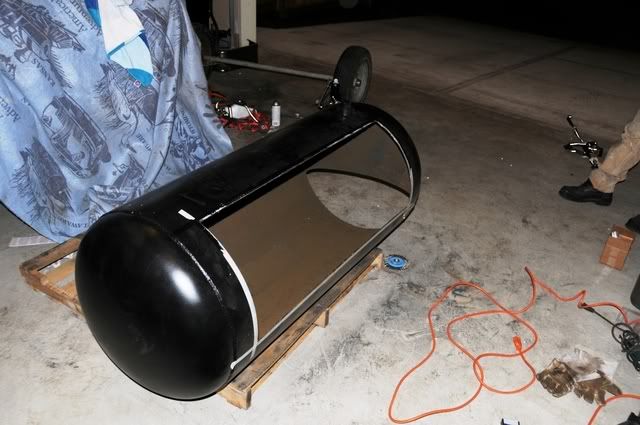 Found this 4ft by 7ft chunk of 3/8 plate at a scrap dealer. It was buried under tons of crap so the guy working there was a little pissed that i wanted to buy it. Oh well :)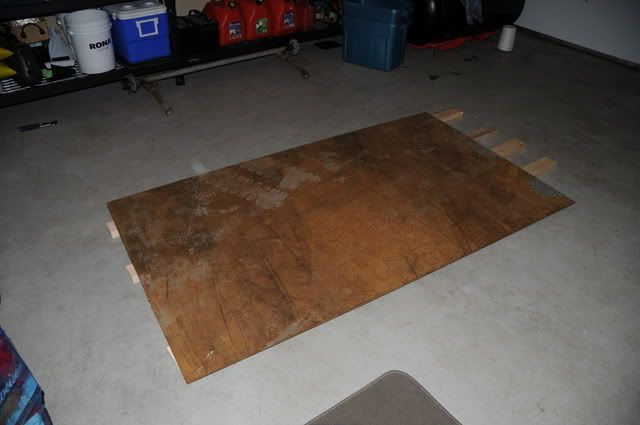 Took about 12 zip cuts and 2 nights to get it all cut into squares for the firebox.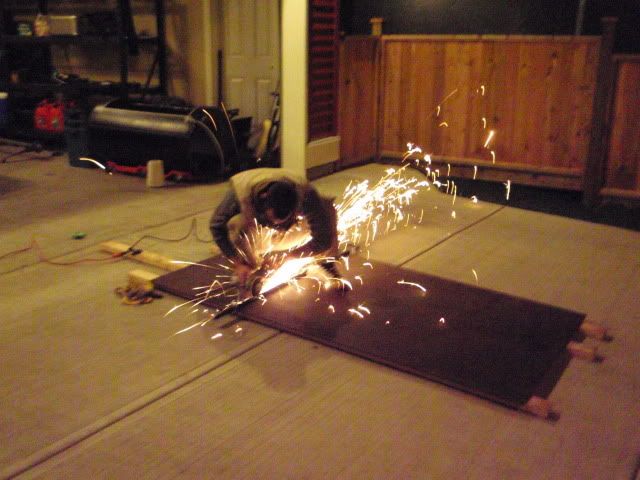 Plate all cut, door and an axle i got off Craigslist and cleaned up.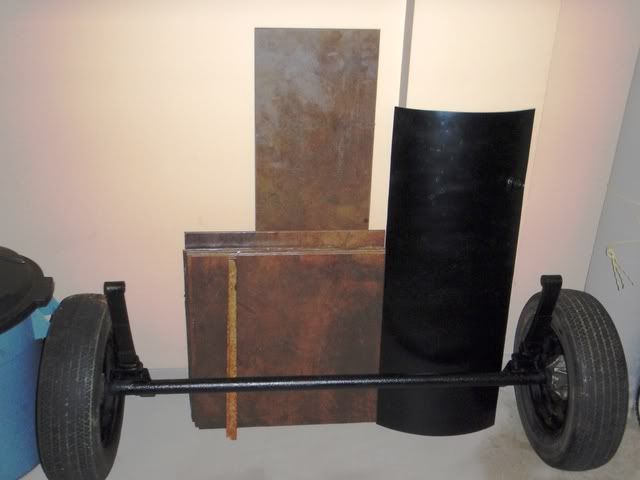 At this point I moved everything over to my father in law's shop where my brother in law helped with the welding. The firebox ended up being 2ft by 2ft square and about 350 lbs.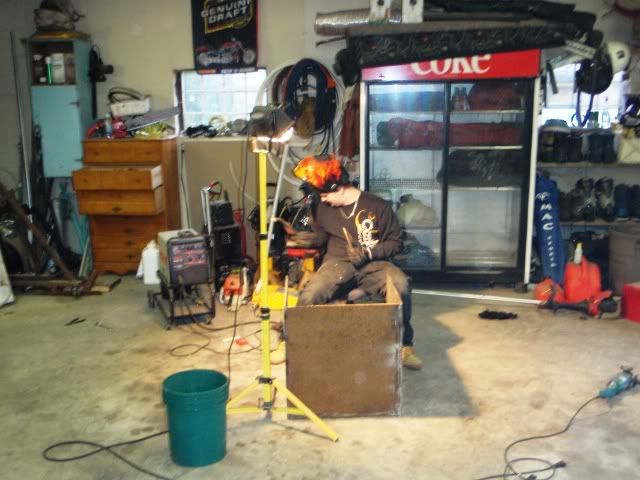 Next we welded the tank to the firebox and cut the opening in the firebox with a torch from inside the tank.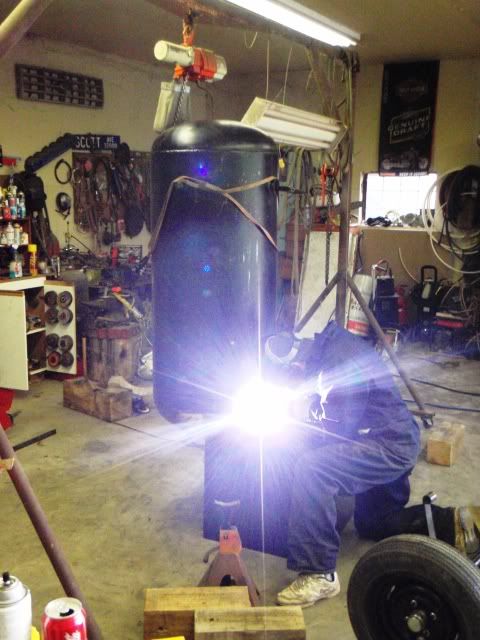 Laying out the frame. We built it out of 1/8 wall 2x4 steel.
More progress on the frame. The end was left open so the firebox could be tucked in a bit.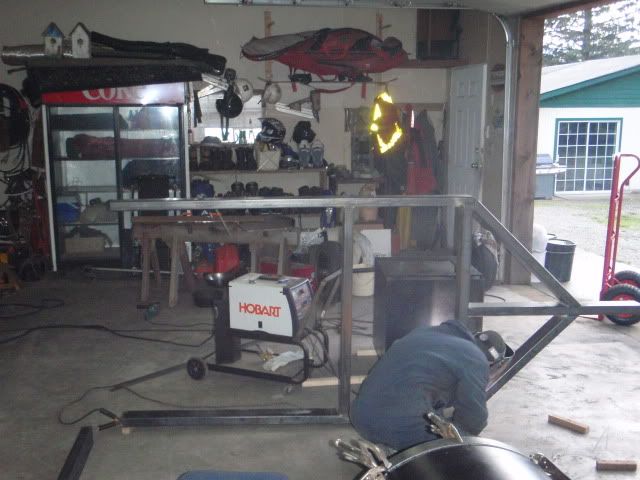 Situating the smoker into the trailer frame. It was nice to have the overhead winch, not sure how we could have move this thing without it.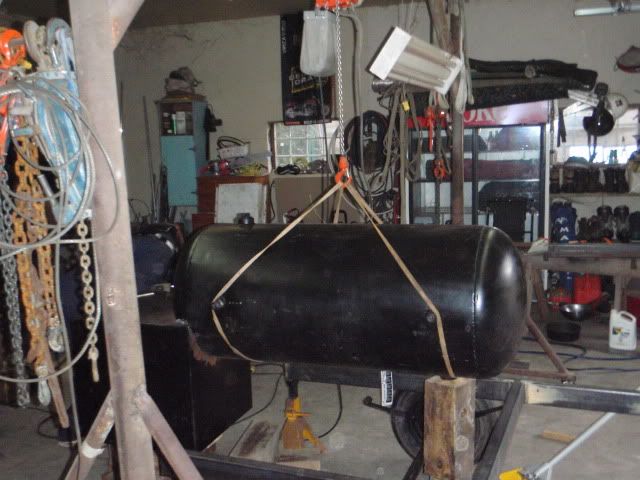 Smoker welded to the frame.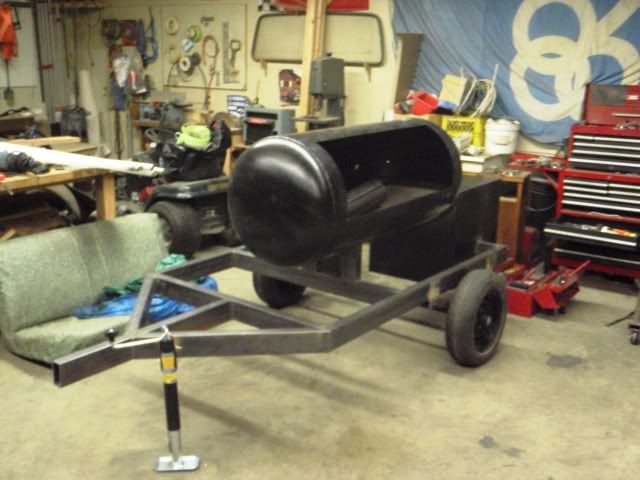 1.5 inch pipe and angle make up the drainage system.
View from inside the firebox.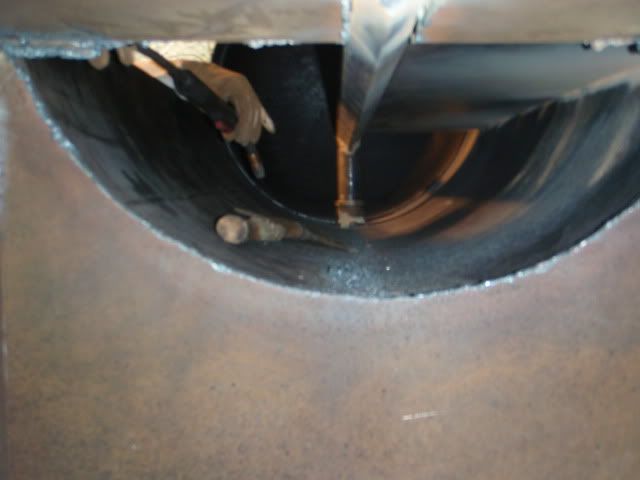 1/4 inch plate all tacked into place. everthing is angled at about 5 degrees towards the drain.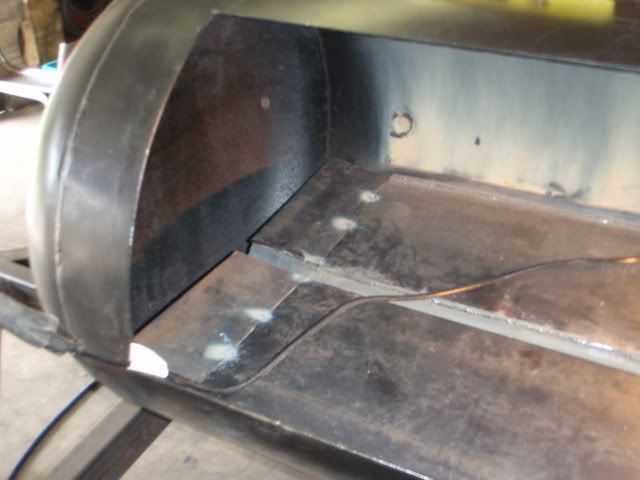 Door was wrapped in 1.5 inch flat bar and mounted. Cooking grates are 3/4 inch expanded welded into a angle frame. Slides are 2 lengths of angle welded into a "F" shape with a 1/2 inch gap.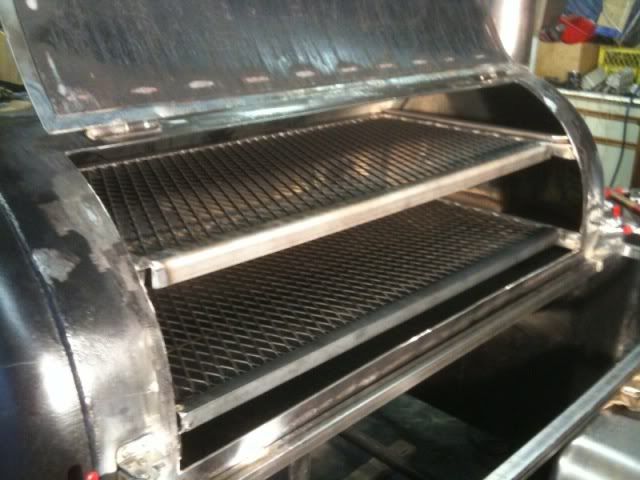 End of the firebox finished.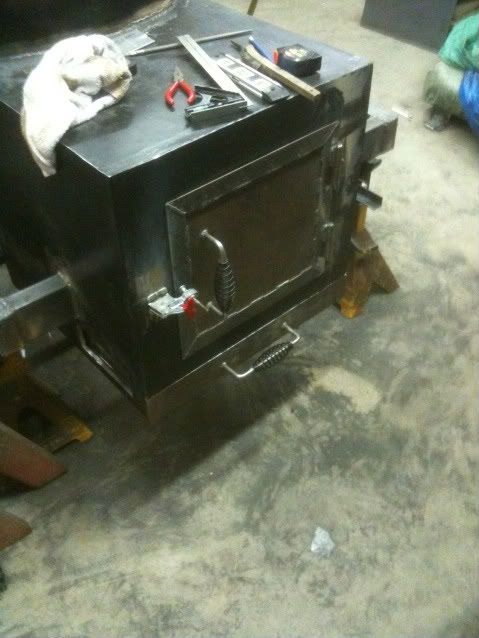 Firebox door bracing.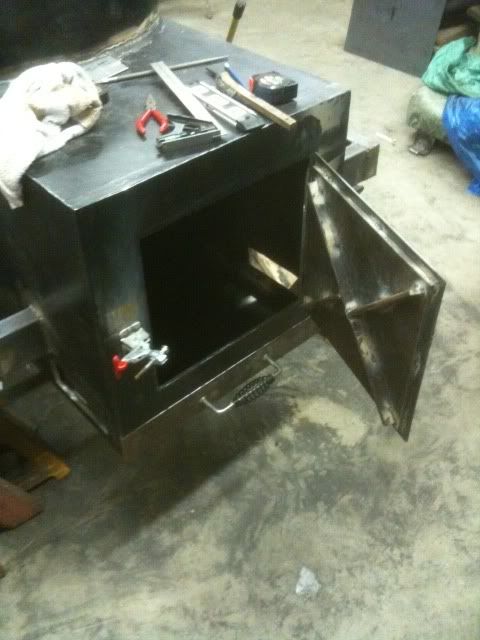 Firebox has a full pullout ashpan made of 1/8 plate. Handles are made from the springs off some cheap chipping hammers and 1/2 inch bar.
So hopefully will finish all the remaining stuff this week. I will post some more pics when it is done.
Ryan