After seeing all the yummy looking chuckies here I thought lets give it a try. Gave it a good rub with one I had mixed already, its one of Alton Browns some# I cant remember, pretty good though. No prep picks sorry but I did snap one before I foiled it at 160* and a couple after the first round of sammy were made. I also took what I had learned from this forum and let it rest in a cooler lined with towels while the family went to kayak roll class, basically a class where you get to paddle in a pool and work on your eskimo roll beofre the boating season which is nice when its 40* out and you want to paddle. It was really nice to come home to a nice chuckie after class, all we had to do was pull it and make some sammys.
Here it is on the smoker just before wrapping in foil.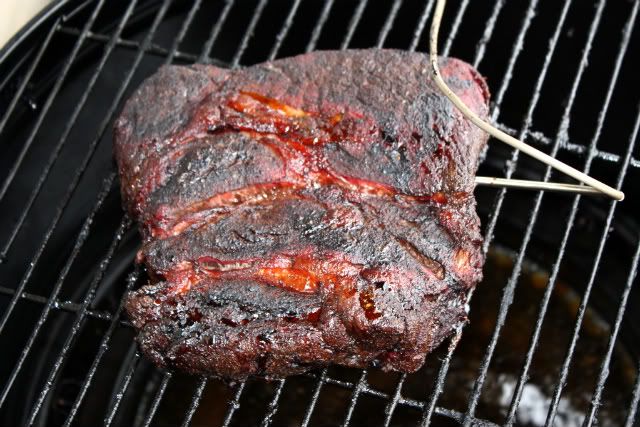 Here is what the end result looked like after the fiancee kids and I had some...
It came out really good and I will be doing this again. Thanks for looking!