I am addicted to this Porketta seasoning. I finally found some in my local grocery store the other week so I had to pick up a pork roast and make one. I cut the roast open and seasoned it all up then rolled it up and tied it. I put a little beef broth and onions in the bottom and baked it at 350 until it hit 150. Next time this baby is going into the smoker for sure! I can't wait to try it.
Cut open and rubbed down.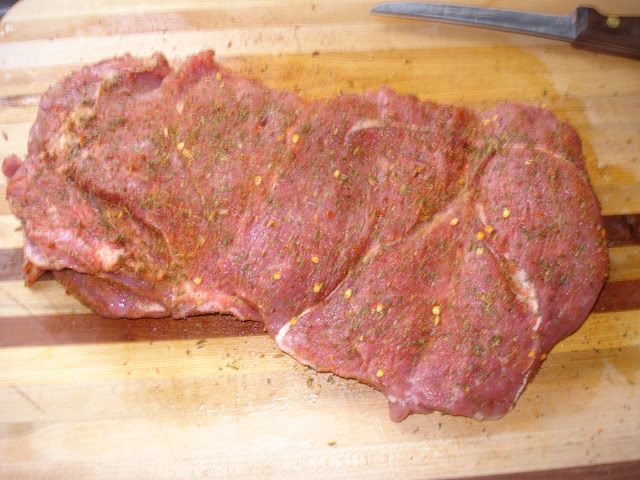 Ready to get cooked.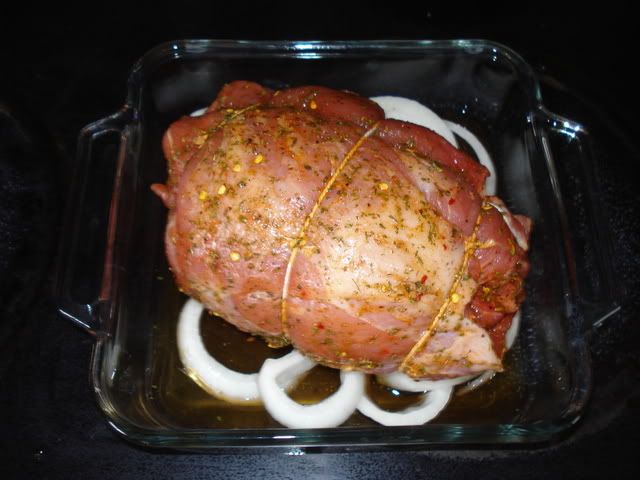 Pulled and ready to be tented for a little rest.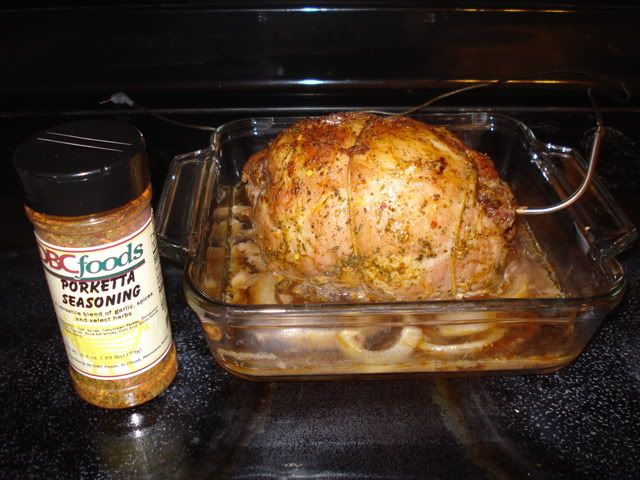 Ready to be sliced.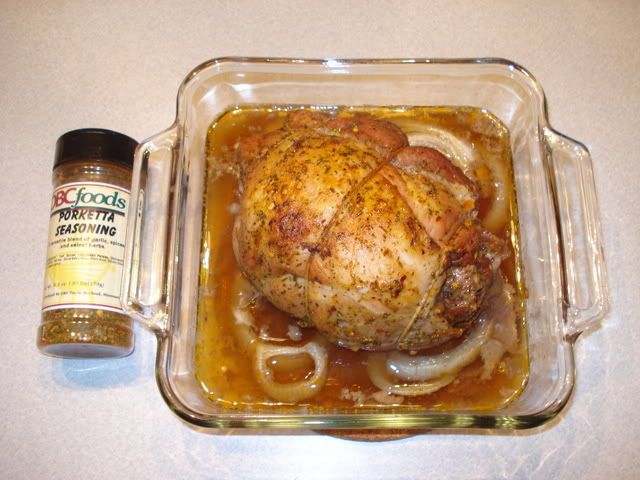 Sorry I didn't get any pictures of it sliced.