Morn'en,
I was inspired by a post recently, so decided to give this a whirl.
Picked this monster up at Sams for $1.87/lb. So I'm splitting it and saving half for later.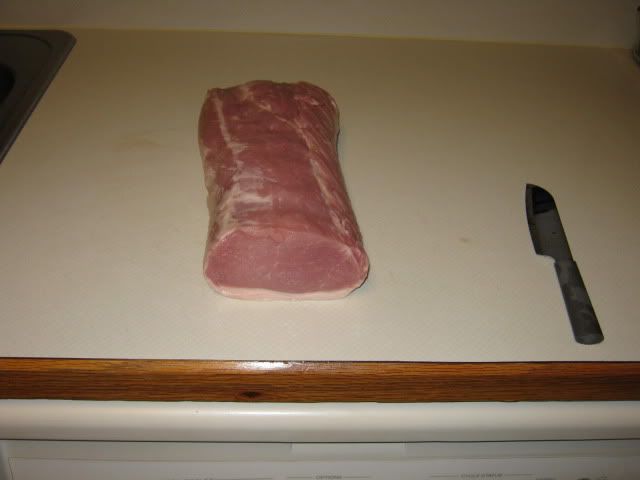 The actual cutting was a lot easier than I expected - here's how I did it
Started with the fat side down, and held my hand on it to make it as flat as possible.
Used a short, very sharp knife, and slit that baby all the way down like you would fillet a fish (cut was on the bottom of the loin). That basically took care of the first side.
Then it was Flop/slit, Flop/slit, Flop/slit. Cut through once at the very end otherwise it went smooth.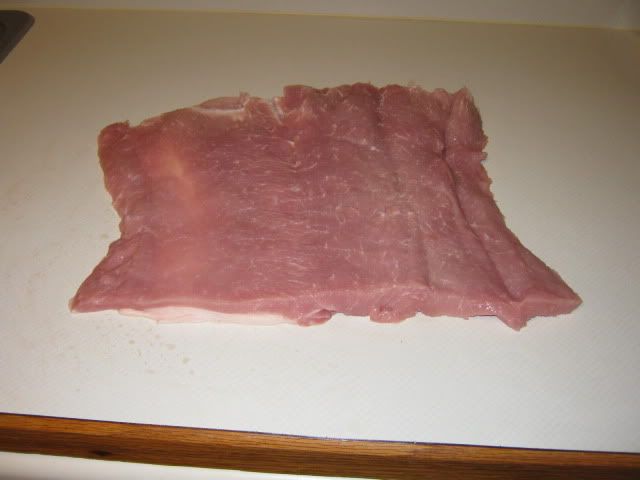 Going for a very basic season on this one using my old stand-by's of garlic/soy/italian for pork and a last minute shot of lemon juice.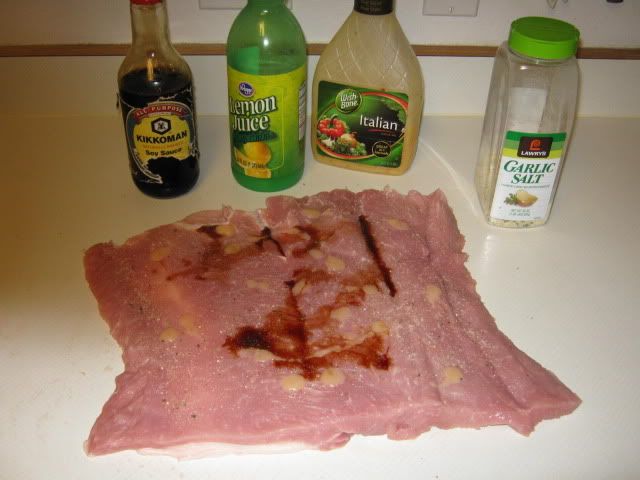 Rubbed in
Had to roll it back up just to see it!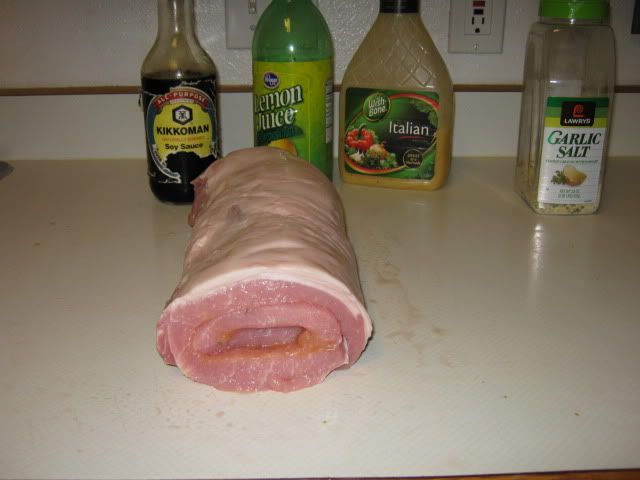 What I'm stuff'en it with:
Dug through the fridge and found some green chili's left over from my Chicken sammies last weekend - Grabbed those.
Found some left over smoked gouda/sundried tomatoe dipping sauce for last weekend's sourdough test - Grabbed that.
Thought I was done when I spied some of the Mrs.'s chicken/rice/mushroom casserole - Grabbed that.
Gouda spread and butter chunks
Green Chilies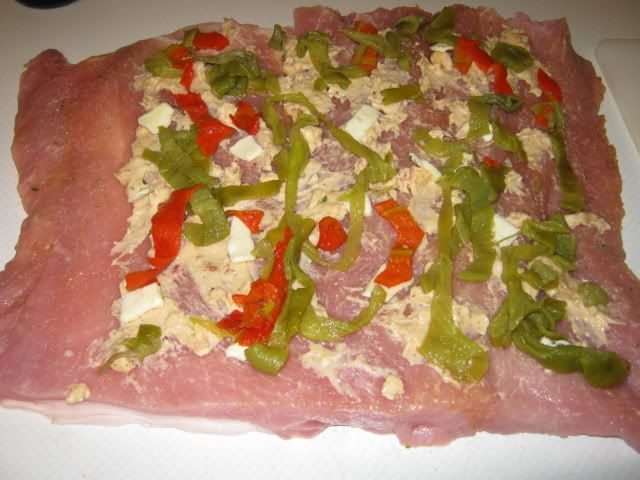 Chicken/Rice/Mushroom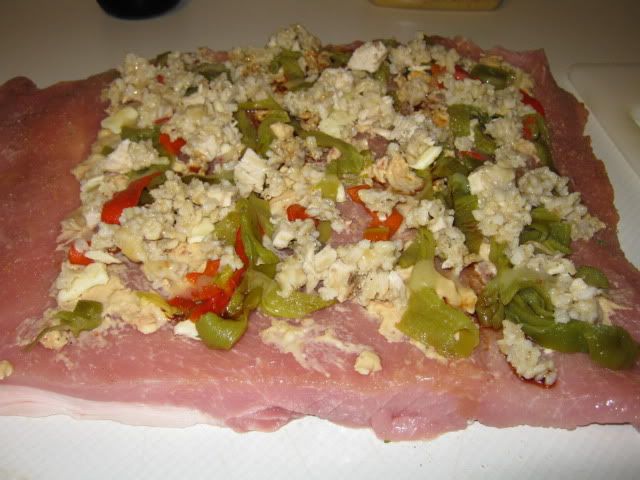 Hit it again with just a dribble of soy and italian and rolled it up to sit in the fridge for either today or tomorrow's smoke.
I know this post is a mile long, but just couldn't stop snapping pictures!
I'll be back along in a day or so when I smoke this buggar up.
Thanks for checking out my post.
Tracey