Just wanted to post my method of making a firebox for the char griller. At first I had some angle iron on the underside of the charcoal grate that chargriller came with and that worked fine but all the wood and coals would fall to the side so I had to make this. First the box, Really hated to see a smoker that is good size come in a small box but after a few beers had it assembled.
Here are some of the things you will need, But you dont need a welder you can use bolts and nuts to attach this stuff. It isnt rocket science just keeping a fire together.
Also Some expanded steel. I got the beefy stuff it was 22 bucks for a 2'X4' sheet. And some angle iron, this was 3/4" angle that was 6 bucks.
Also get one of these bits that use a socket for your cordless screwgun, it makes the tightening of all of these nuts and bolts much easier and helps on the leakage of the griller. My SFB does not leak at all because it is tight to the grill.
Next I welded angle iron in the SFB to support the new box.....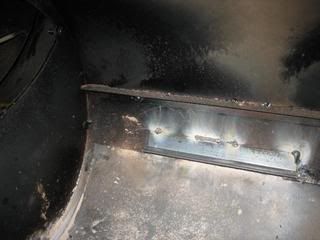 Next I cut the angle iron at 45 degrees and made a box, then cut the expanded steel the fit the bottom. welded together but you could use nuts and bolts.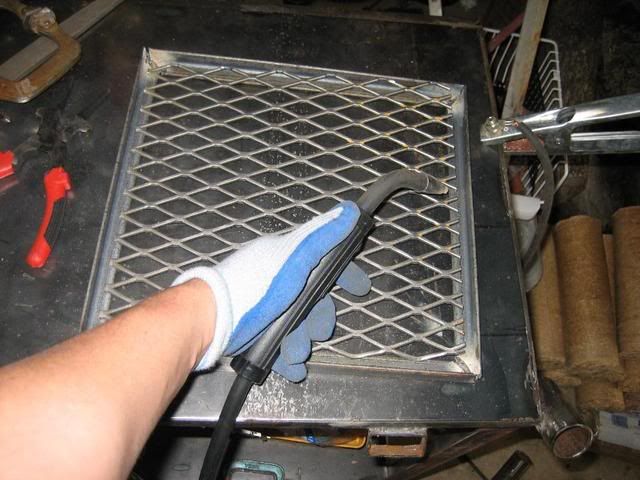 Then cut little "legs" for the sides to be supported, I cut them at 5" to fix in the SFB. Also cut the expanded steel, clamped it then welded it to the legs.
It measured 12" X 13" X 6" and fits perfectly.
Also did the dryer vent mod with a hose clamp to hold it in place. Just wedge it under the flange to stay in place
Great mods helped a ton and didnt cost that much total probably $32 bucks. and saves charcoal right from the start.