The wife and I decided to cut some fat and carbs or whatever out of our diet so I decided to start cooking some more fish on the grill. I ran across some frozen tilapia and figured I'de plank these things and try two new things ( tilapia and planking) at once. This is a set of pics from my second go-around of planking due to the misplacement of my cam...
Fish filets on the white wine soaked plank..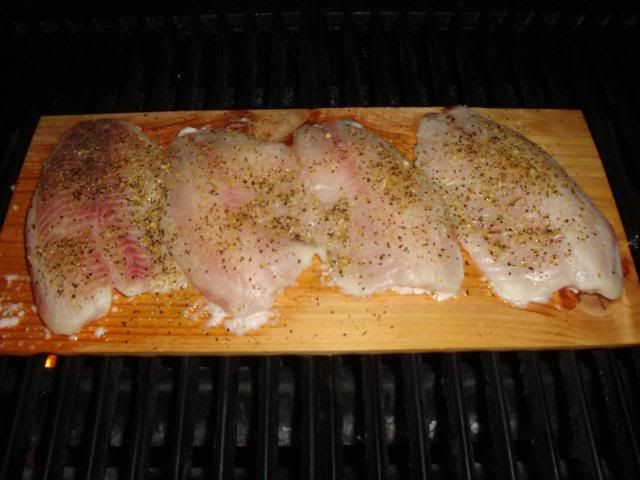 Getting just about done, nice smoke browning, is the fish ooze normal for planking?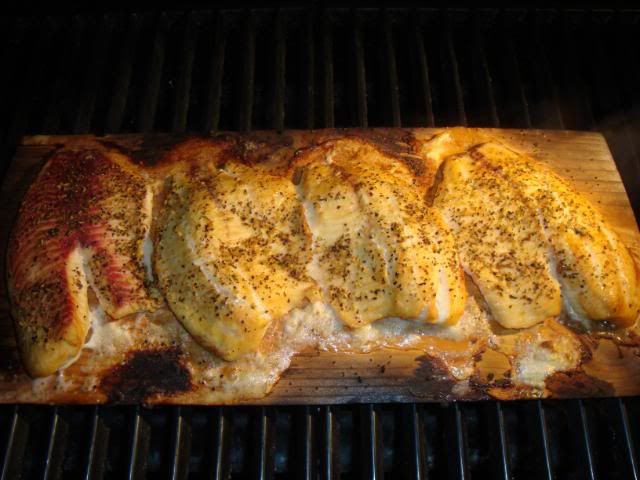 What it looked like when I pulled it..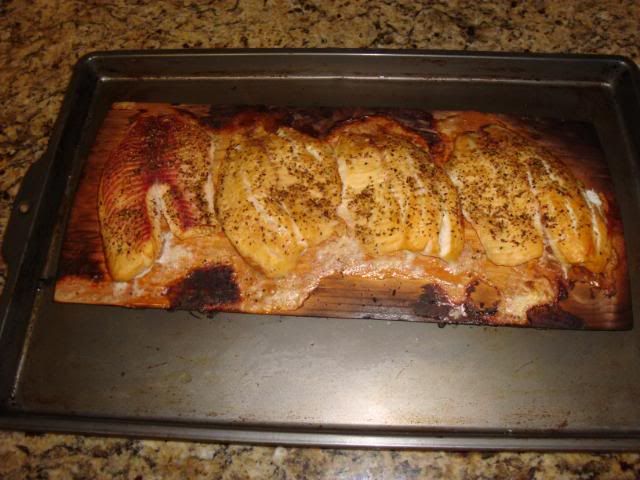 Here's the starving man's diet dinner..
Any and all criticism is appreciated..