Hot out of the smokehouse, cold water bath and into the frying pan for dinner!
Didn't get a pic after they were cooked, too much of a hurry getting them into the bath (had to wash up them dirty little critters! lol!), but same view from the business end of a frypan!
Hanging around waiting for heat!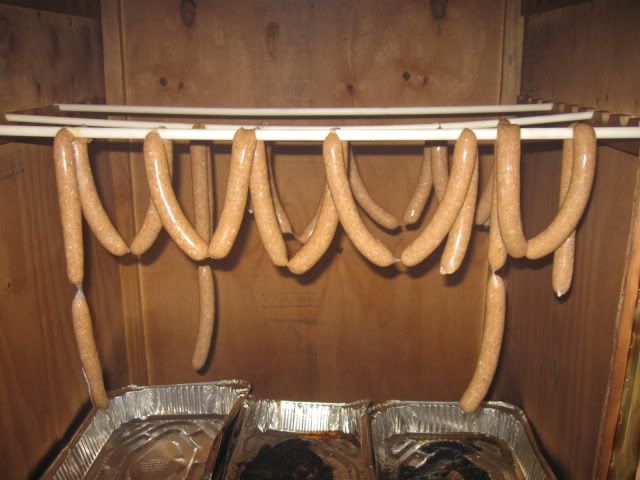 Gettin' more heat for dinner, snuggled up to hash browns and onions!