A few weeks ago I posted some pics of my buddy Messy's Denver Bronco UDS we built together and plan to use for tailgating.
Well, mine is finally finished! I christened it a couple days ago with 2 8lb butts. Came out perfect. Sorry no qview on that.
So here it is, ready for the spring game next month and some wings and ABT's!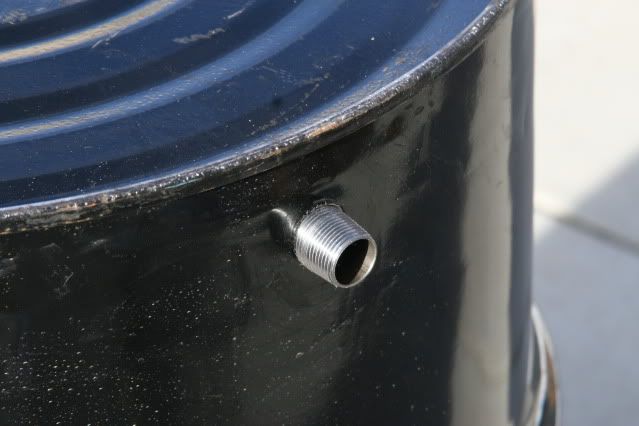 Nipples for 3 one inch ball valves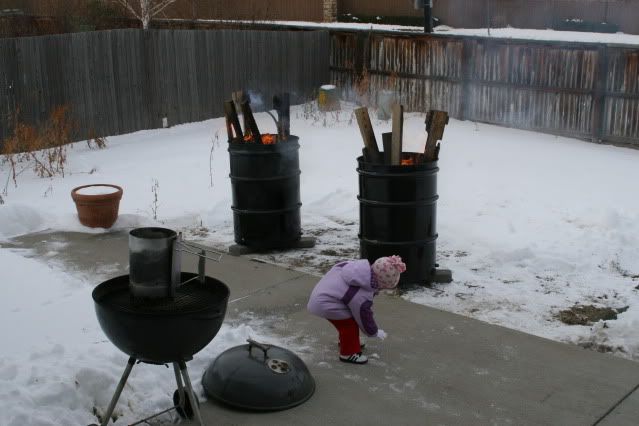 Big burnout.
4 inch casters with locks mounted to a MDF disk with carriage bolts.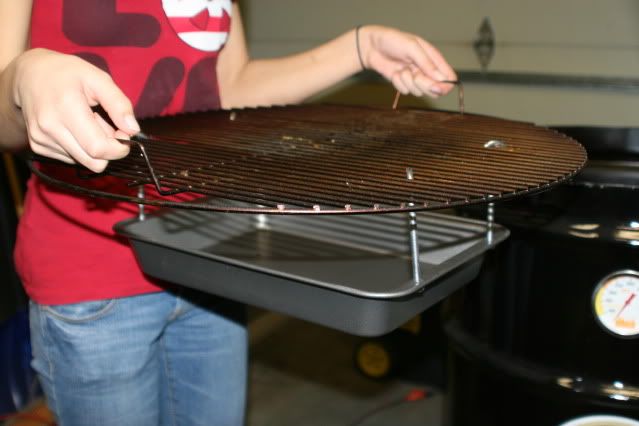 Drip pan hung from grate by 4 inch clothes line bolts, worked great!
We both made the same fuel baskets with a pizza pan ash catcher.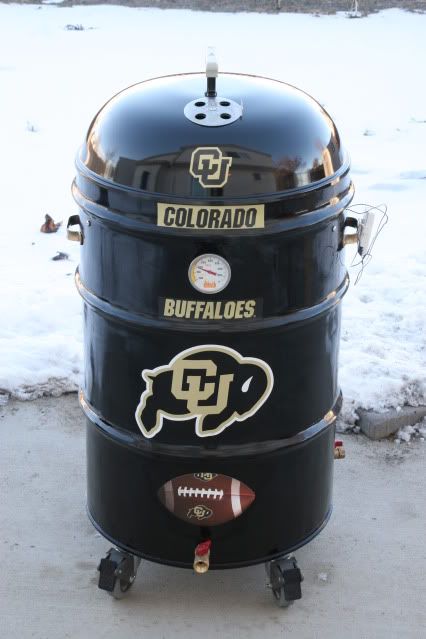 Hard to see but it has gold painted handles.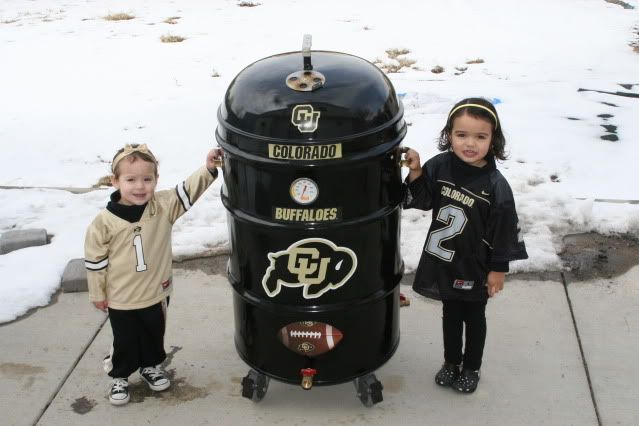 Ready for game time! I already have requests for 2 custom builds, this was a lot of fun.
Thanks to DDave, Donnylove, Tip, Solaryellow and many others for your help!