I was recently talking with a friend from South Africa and we were discussing when we used to be able to buy biltong and sausages from a butcher in Norwalk, CT. I rather enjoyed biltong with an ice-cold adult beverage, so I decided to make some.
I found some scraps of half-inch ply I had laying around and with a few other scraps of lumber made a box to dry the biltong:
The completed box: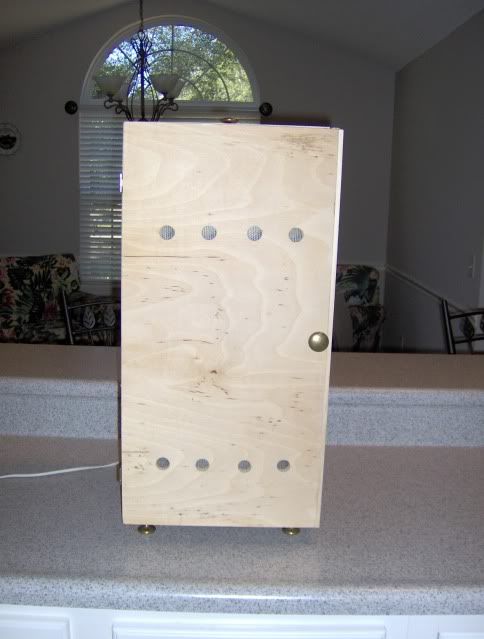 View with door open: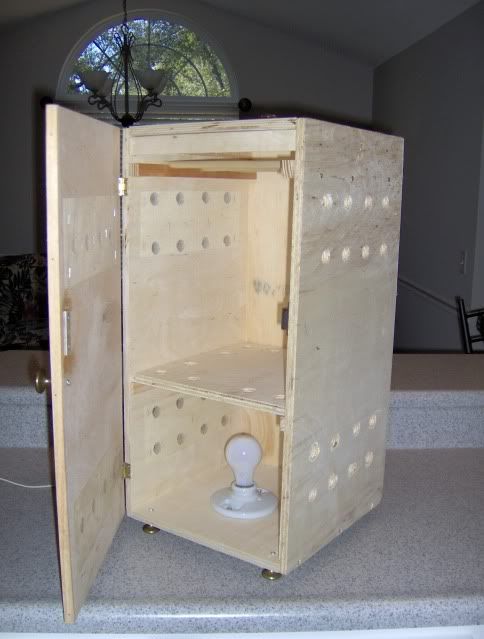 View from top (with lid off):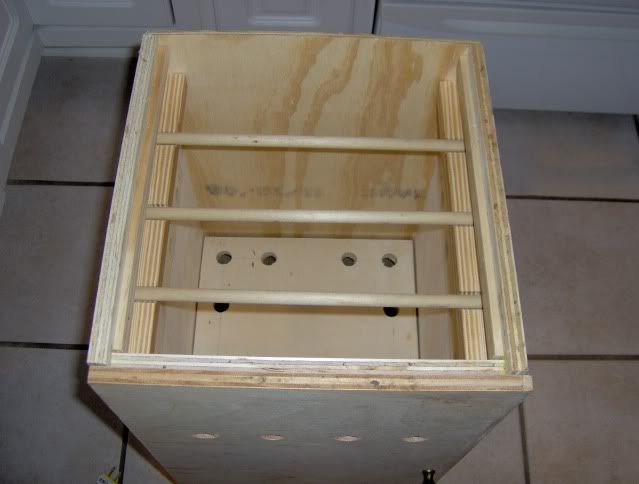 The 60 watt bulb should generate enough heat to cause movement of air throughout the box.
I will be buying some top round or london broil and making some biltong tomorrow. I will post qview.