Started night before with Magic Dust recipe found here.
Wrapped and ready for overnight
On the smoker at 0500.
Space blankets helped with temps, but still struggled at times.


The temps were even across the cooker with the mods I found here.
I added a couple of chickens at noon. They were ready at 5, done to perfection.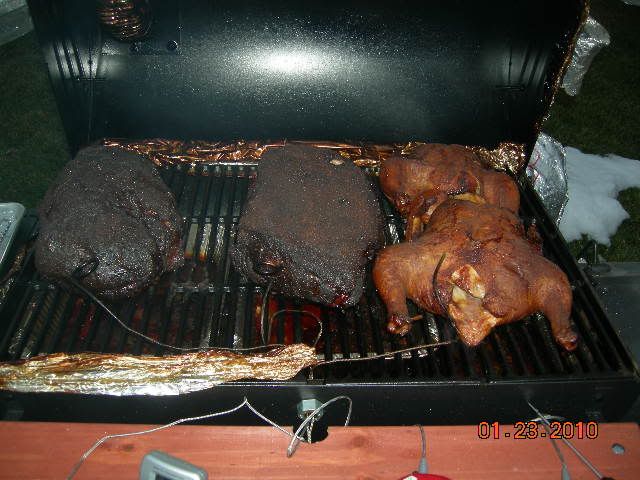 Ready to pull at midnight. I put them in foil pans with small amount of apple juice at 165* IT. Put in 240* oven. Out of oven at 2300 and ready to pull at midnight.