I wanted to try buckboard back so I thawed out two butts and jumped in feet first.
Here the are deboned. It was easier then I thought it would be.
All spiced up with TQ, garlic,brown suger, CBP, and oinon powder.
Ready for the 10 day wait. I turned over on day five.
Taking a hour dip in the pool. I changed the water ever 20 minutes
After the swim I put them back in the fridge overnight and in the MES @200 until interal temp of 145. It took almost 5 hours.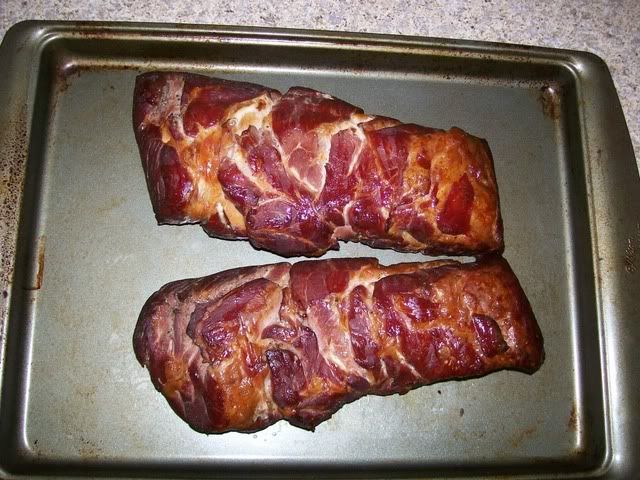 All sealed up and ready for the freezer.
I took some of the little pieces and made myself a little snack. I figured I could not not wrong with a little honey mustard.