First run with the new MES.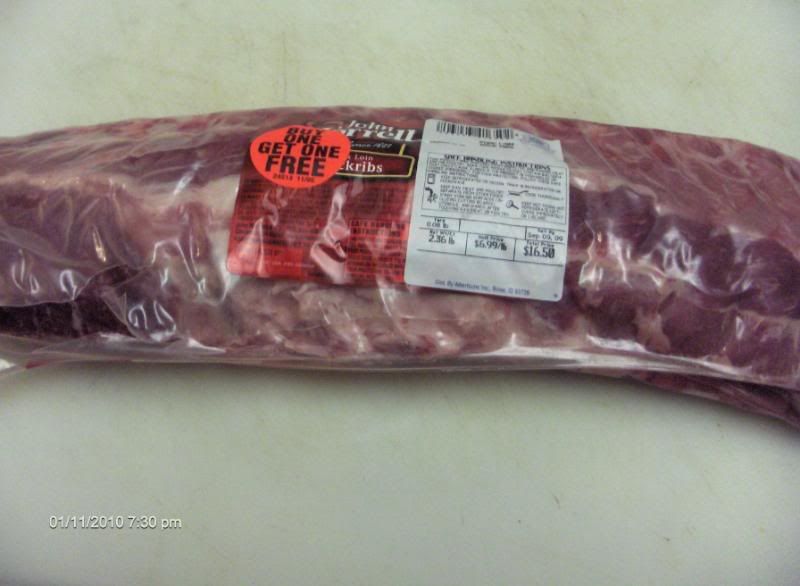 I actually got 2 free so it was a good deal as there was some confusion at the checkout counter.
Ever notice when something is on sale you have to trim the fat? Never trimed ribs at the restaurant, hmm.
For the new members this is the best way to remove the membrane, just lift it off at one end and pull with a paper towel, with one pull.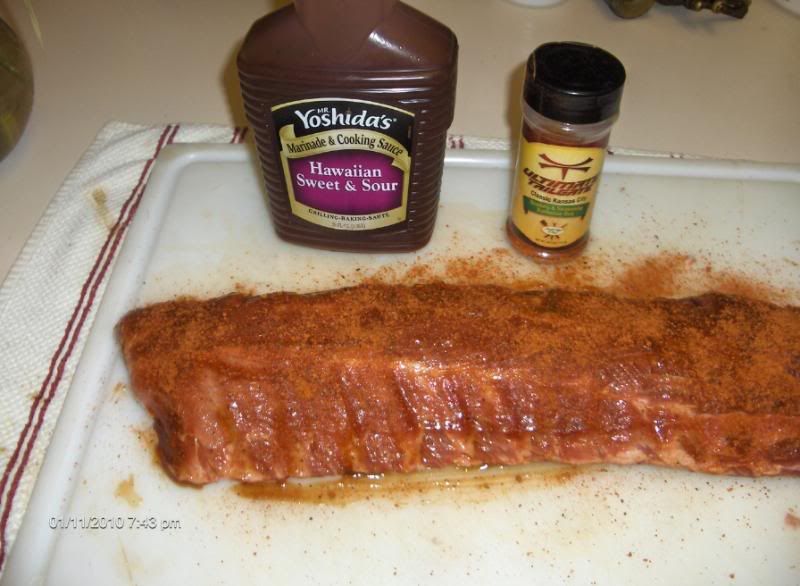 The Yoshidas was from Dave (Piginit) and the rub from Paul (BeerBBQ), thanks guys.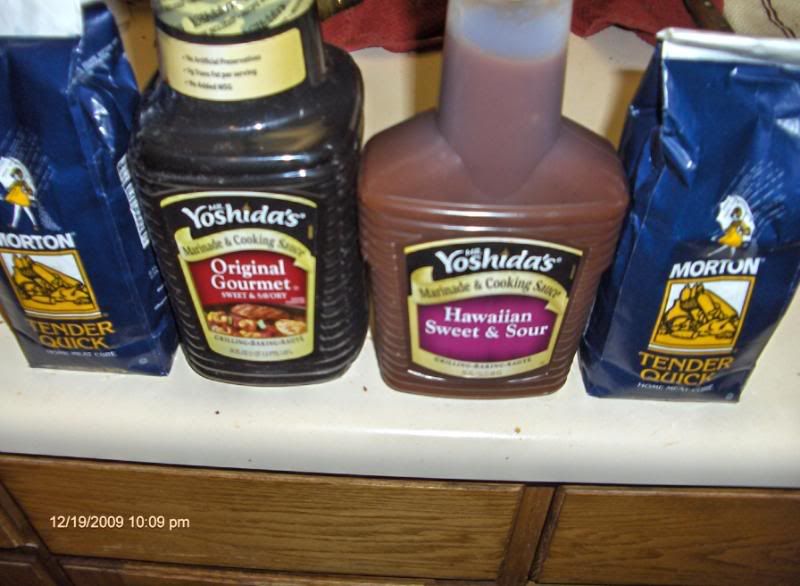 My Christmas present from Dave, I don't have access to the Hawaiian, so thanks again Dave. This is the first time using it.
This was my care package from Paul, thanks again.
I will be doing them at 230' with hickory and depending on the pull back go from there.
I could smell the smoke now, yum. Thanks for watching.