Here's the best I could do with the Bacon Weave Tutorial. After you look at the pics, there's really no need for explanation. If ya need some, give me a holler..
--ray--
1. I lay wax paper down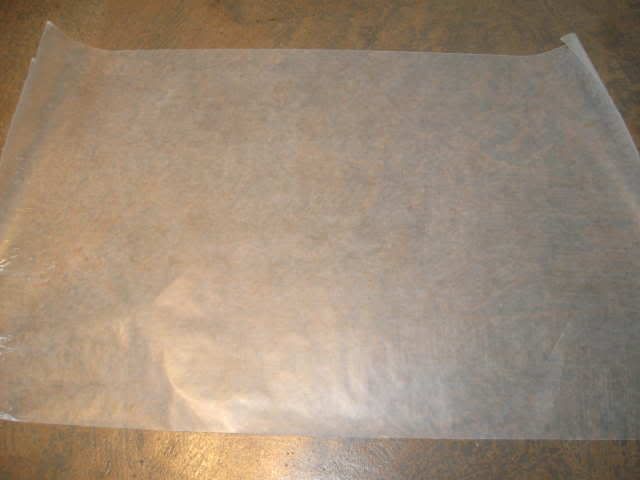 2. Lay down either horizontally or verticley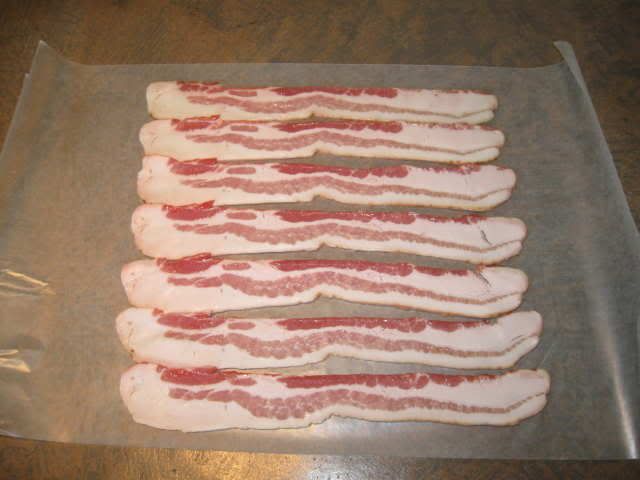 3. Fold back every other row.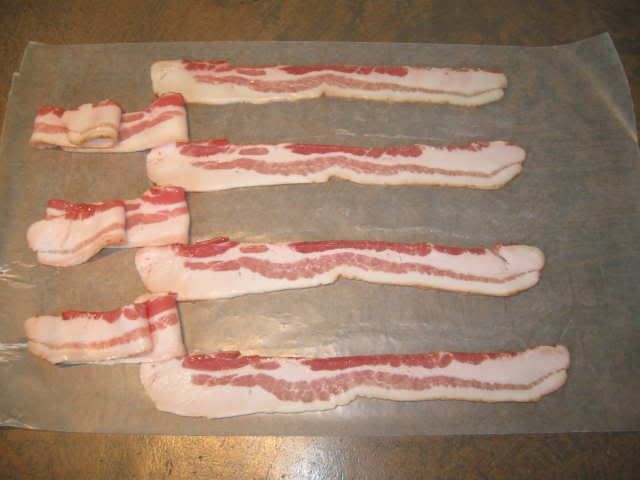 4. Lay a piece down.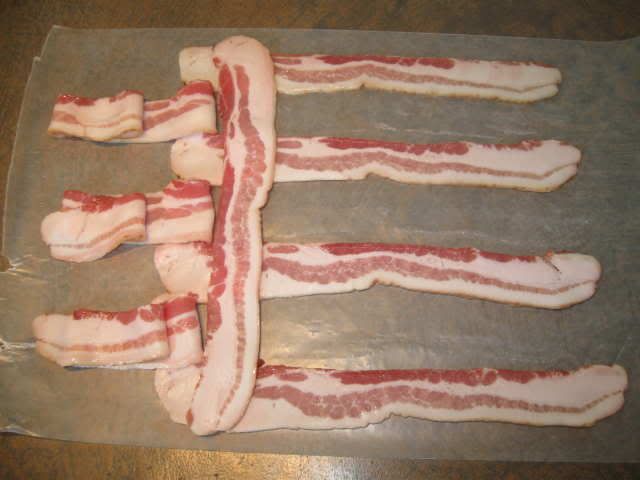 5. Lay the folded row back down and fold back the other rows.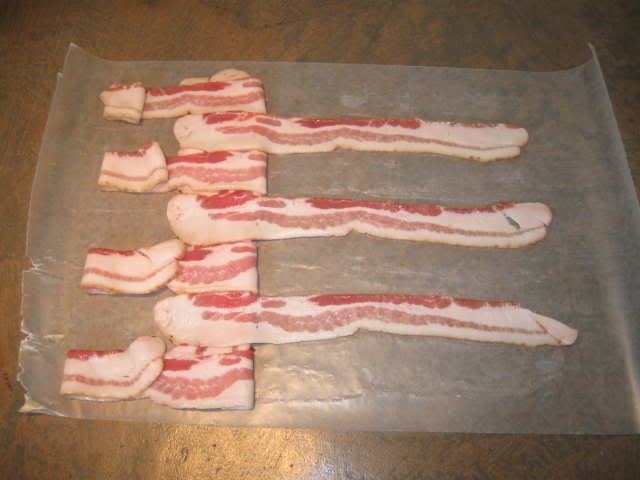 6. If ya look close at the pics, you'll see that you alternate after laying down a piece of bacon.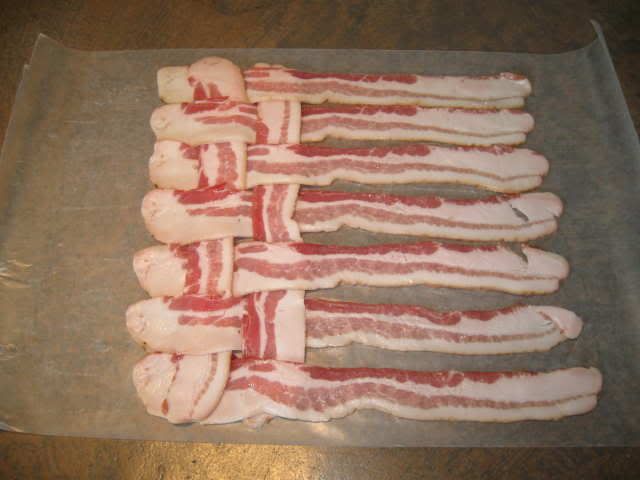 7.
8.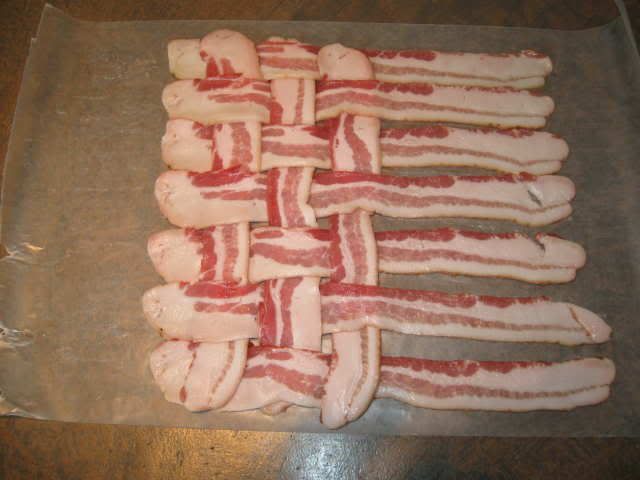 Continue alternating the pieces that you pick up and fold over until you have reached the end.
9.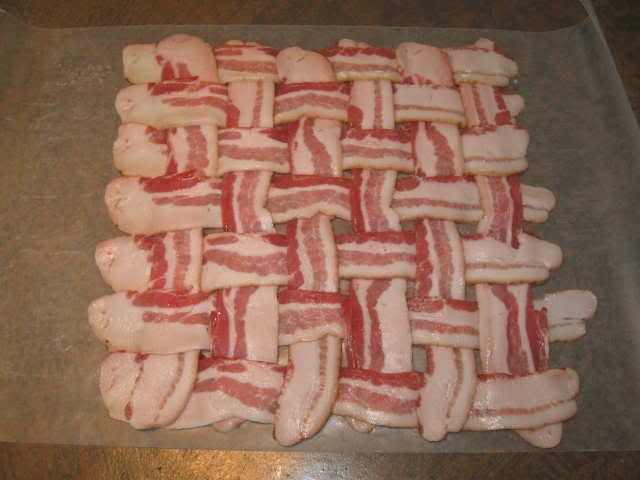 I hope this helps. Just look at the pics closely and you'll see how I'm doin it. This is the easiest way I have found to weave bacon.
--ray--