New Year's Eve was supposed to bring us cold rain so I decided to attempt my first chuckie on the day before New Year's Eve. It started with prepping the roast on the 29'th so I could smoke on the 30'th.
I started off with an Angus Beef Chuck Roast...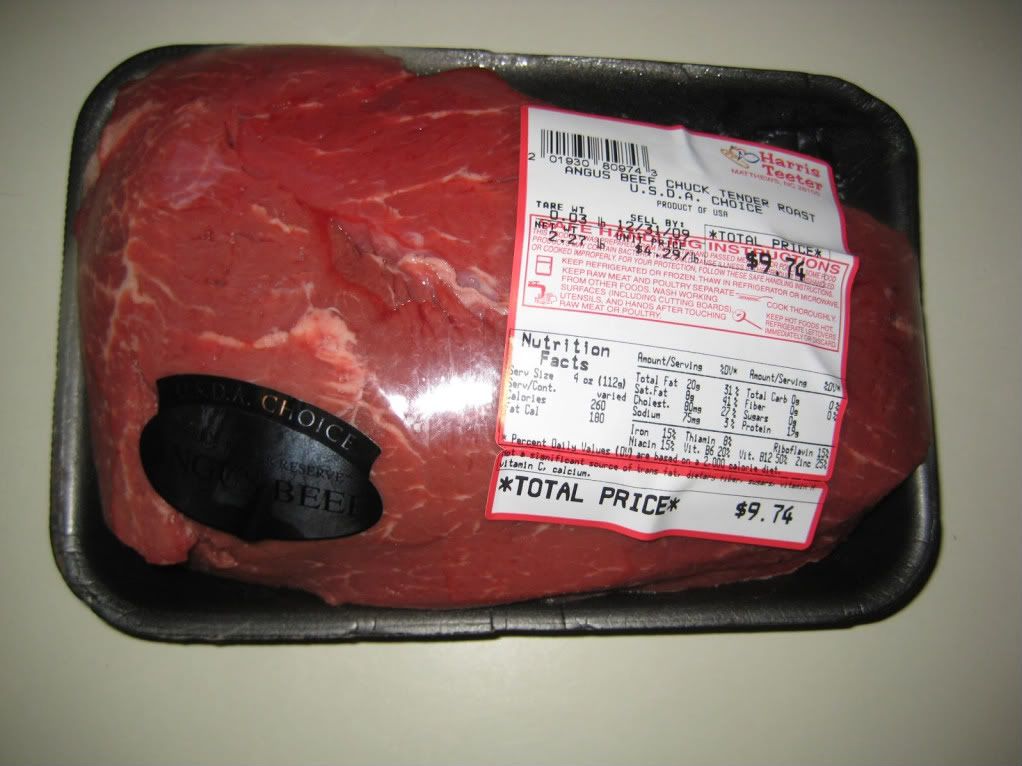 I kept things simple by rubbing the roast with EVOO and then coated it with Stubbs Bar-B-Q Spice Rub (and a little Miller Lite for me)...
Chuckie all rubbed down and ready to be wrapped in Saran Wrap and put in the refrigerator for 24 hours.
I smoked the roast over a mixture of oak and hickory. I filled the pan with water, beef broth, and sliced onions. I know lots of folks say flavoring in the pan doesn't help but man did it smell good. I used the Minion Method and I started with way too many lit coals. This provided quite a challenge as instead of sneaking up on the temp, I shot past it and was trying to get back down to a descent temperature. Thanks to all of you that responded to my post on Wednesday afternoon regarding high temps on my WSM. So after the temp issue was resolved the roast went on. I planned to pull it at 165*, foil it, and take it to 190* for slicing. I hit a stall around 157* to 159* but once I hit 160* it went fairly quickly up to 165*.
Here it is off the smoker before being sprayed down with apple cider and foiled...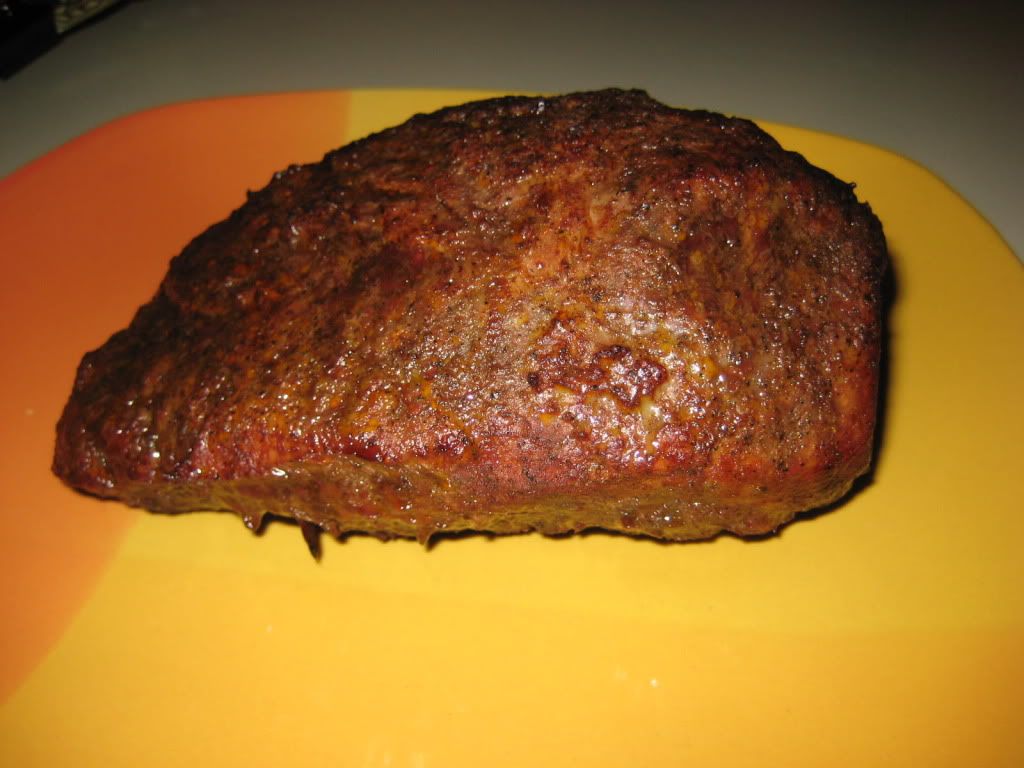 Once it hit 190*, I wrapped it in towels and put it in a cooler for an hour. Here's the finished chuckie...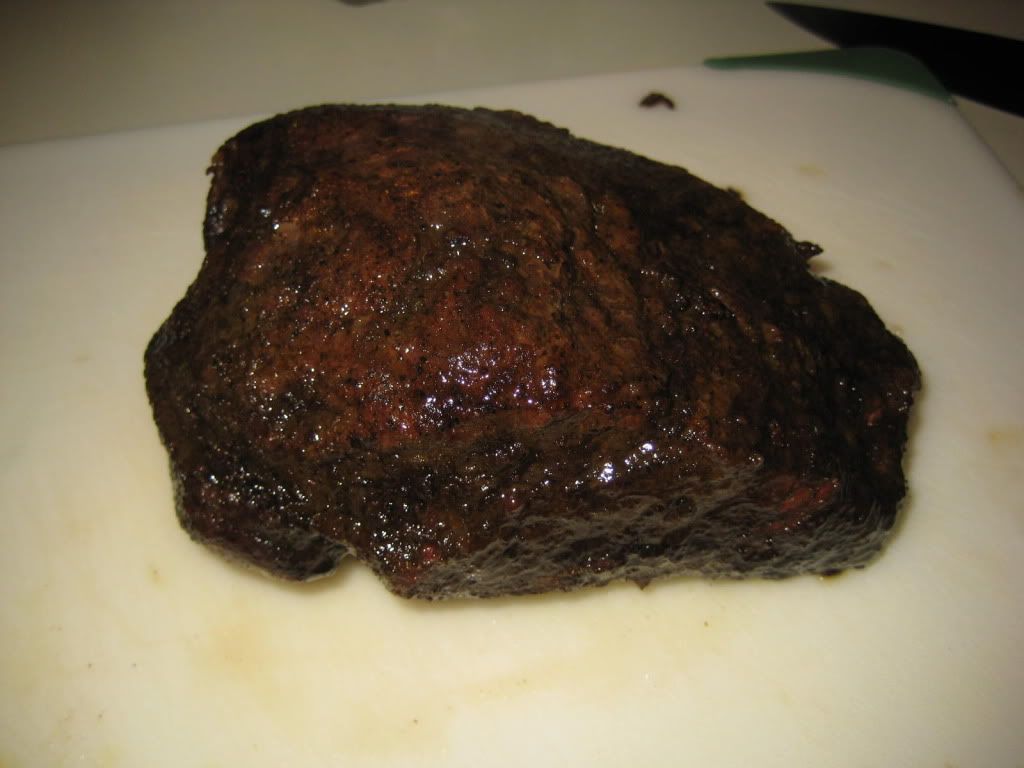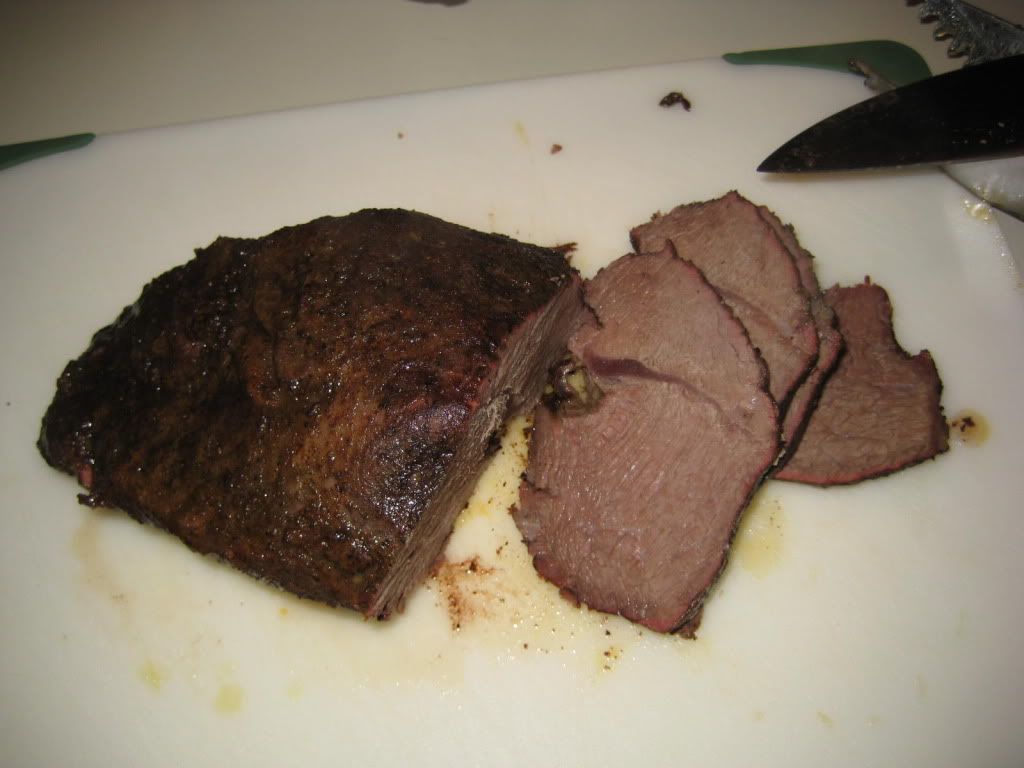 Sliced and on my plate with a side of tomatos, okra, and corn over brown rice...
It was good but the end pieces seemed a bit dry. The center section was pretty tender and moist. Maybe I need to take it to a higher temp. I think next time I'll take it to 205* and pull the roast instead of slicing it.
Thanks to everyone who posted about their own chuckies. You helped me on my first attempt!