Ran out of smoked cheese a few weeks ago so I fired up the smoker (cold fired up I should say) and smoked up some goodness.
I had a few chunks of jack, pepperjack and extra sharp cheddar.
I smoked them over oak and pecan for 2 1/2 hours averaging 72 degrees.
I wanted to try a few ideas I had this time so in addition to the regular smoking process I seasoned up a few of the chunks as well.
First I took some pepperjack and put it in some hot chili sesame oil for several hours.
Next was another chunk of pepperjack coated in fresh ground black pepper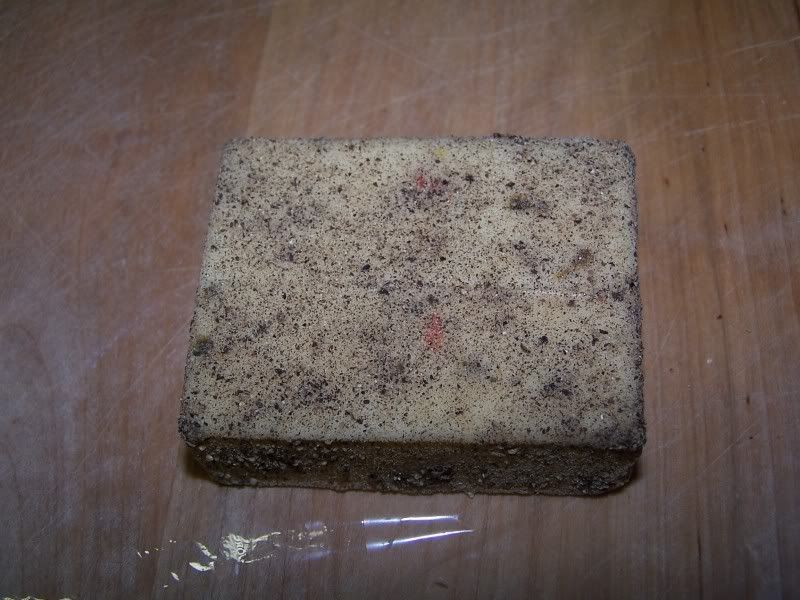 My third experiment was a chunk of cheddar coated in some paprika, chipotle, garlic and oregano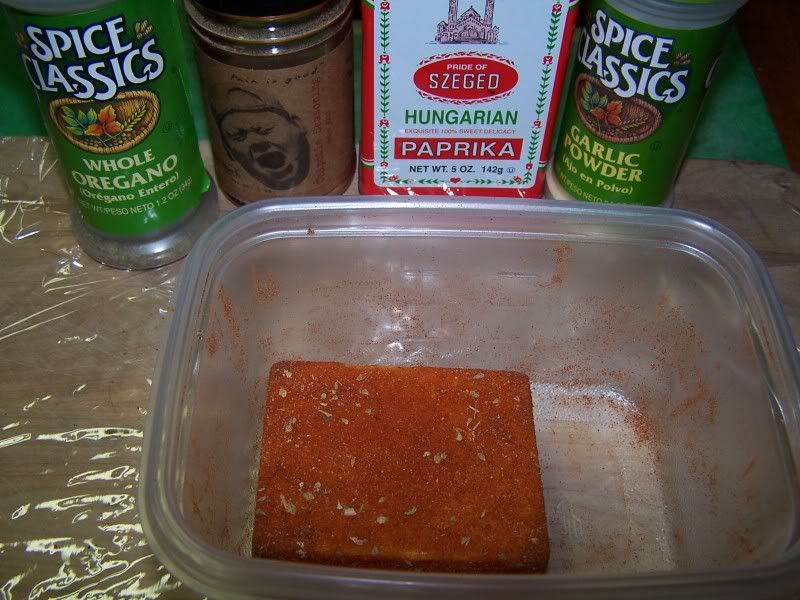 I let all the cheese sit in the fridge unwrapped for one hour then set on the counter for one hour so the outside of the cheese would develop a nice dry skin on it.
Everybody ready to party.
For building the fire I started a few coals, placed 4 of them in a circle with a few small pieces of wood in the center, since it was a bit cold out I ended up having to add 2 more coals to the pile to reach my desired temperature (anywhere between 70-90 degrees)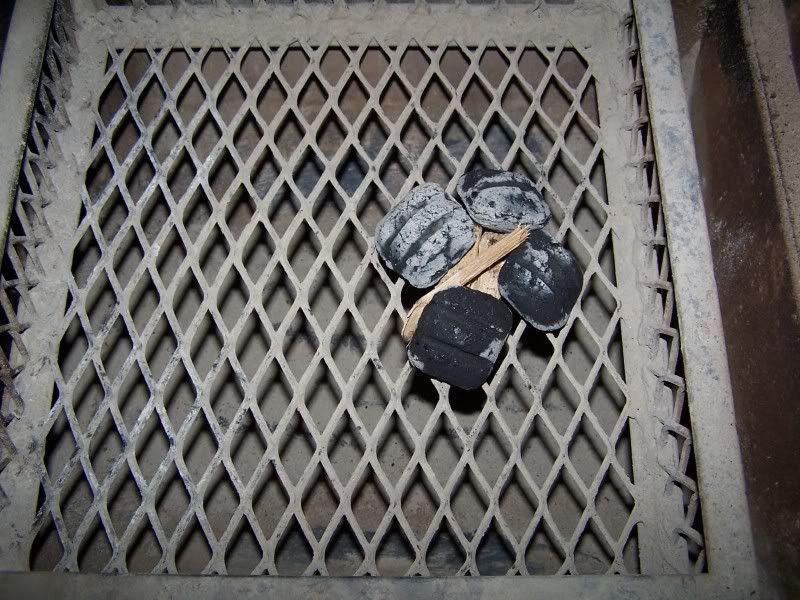 Here is the same pile nearing the end of the smoke, I had to add wood twice and used a total of around 10 coals for the entire smoke.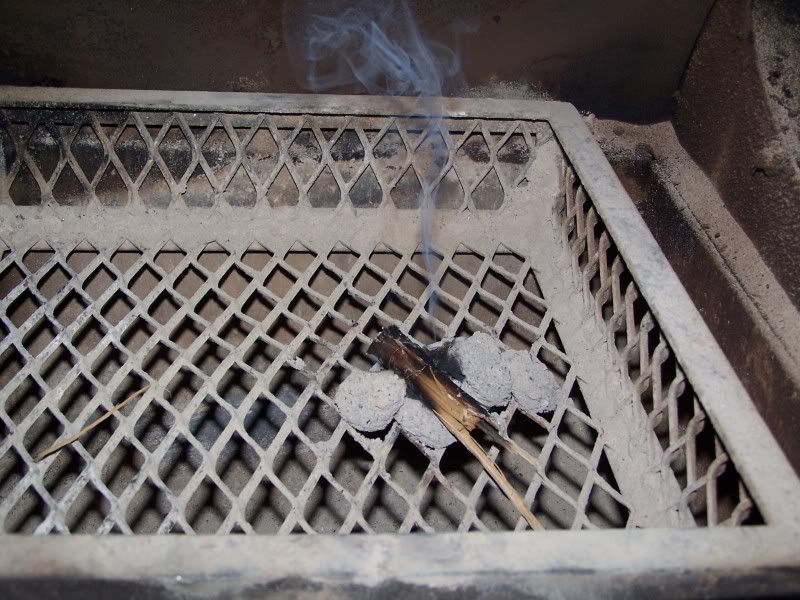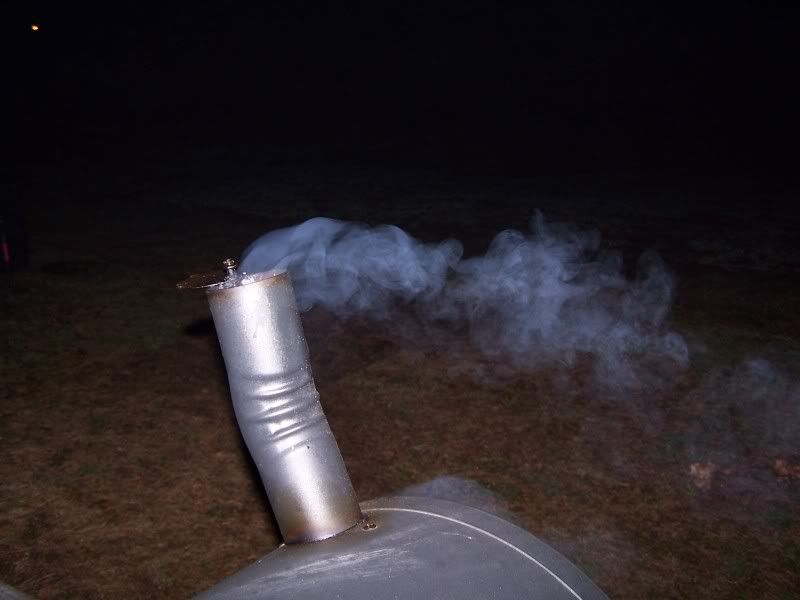 Ready to come out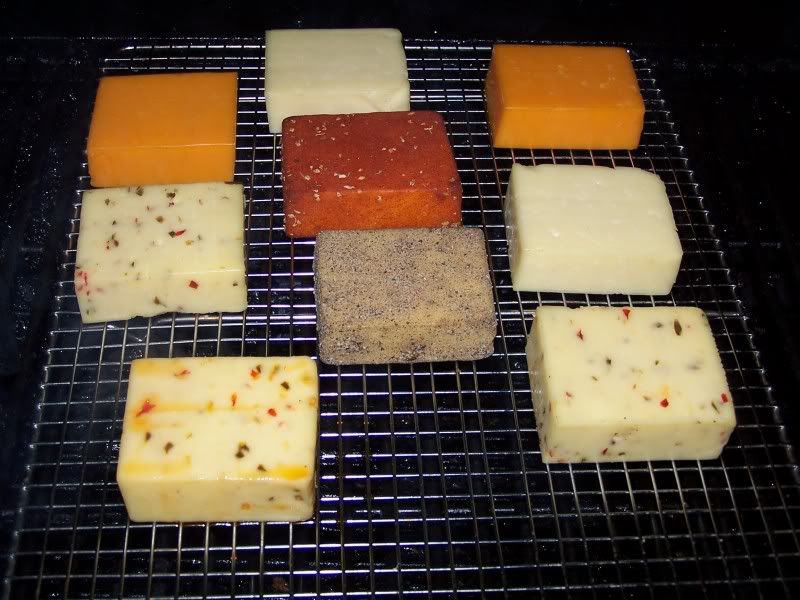 A few shots of the seasoned ones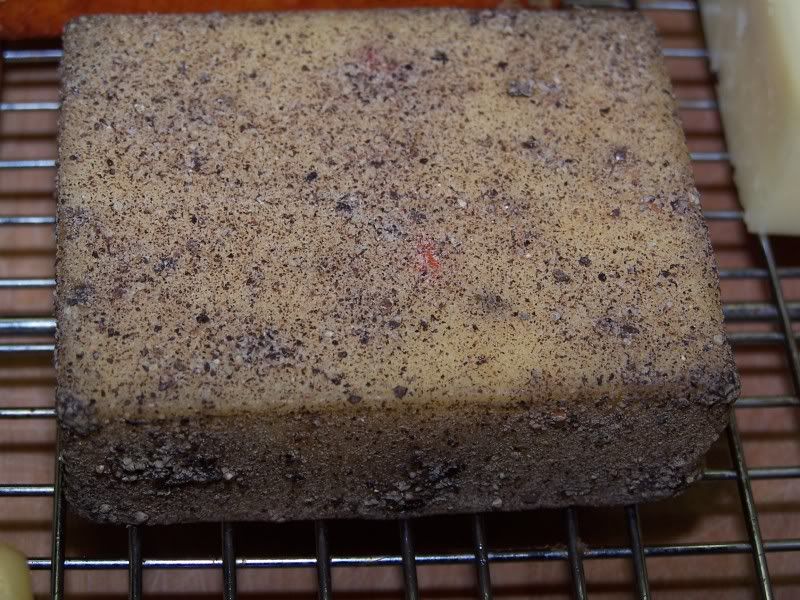 The rest of the gang ready to get wrapped and take a long nap.
Now comes the hard part...waiting 2 weeks for the smoke to mellow and meld with the cheese. You can eat the cheese before that but 2 weeks seems to be the perfect amount of time for the cheese to set.
Tic...Toc...
Smoking cheese is another one of those things I feel tastes so much better when you do it yourself compared to buying some from a deli that was smoked who knows where with who knows what.
Hope you enjoy my cheese smoke Qview, I'll be updating in about 2 weeks