This was the second pizza i tried in the BGE the first was virtually identical but cooked 2 minutes longer.
Did dough from scratch but used the bread maker to do the mixing and rising stuff.
Went very simple to begin with. Used Cowboy lump stabilized the temp at 475, oddly that seemed like the hottest I could keep it stabile this time, it was under 20 outside last night when i did it, let it all come up to temp while I made the pizza.
Threw a chunk of hickory in about 5 mins before the pizza went on (will let the wood chunk go a few more mins next time, need a bit more smokiness to it.)
And just about ready to pull. Had it in for appx 18 mins.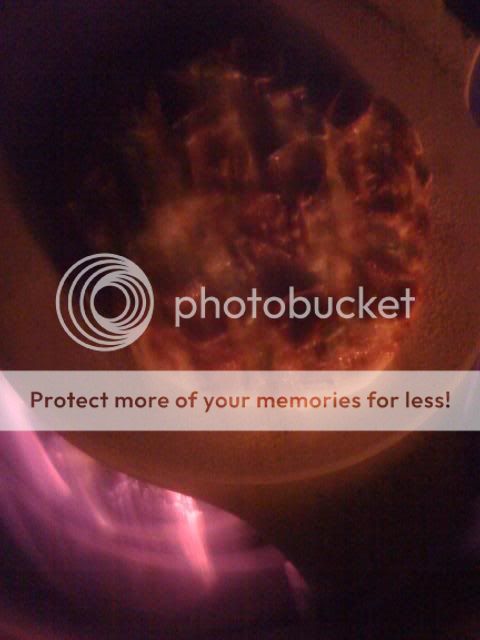 And cooling for a few mins ready to eat!
came out nice, very crispy crust and the toppings were done just right (I like them a tiny bit well done on a pizza.)
might try messing with higher temps and different cook times, but for the basic first time it came out good.
Thanks for looking!
Godspeed,
bigslick