Afternoon!
Hope everyone had a GREAT Christmas.
The Mrs.'s oven baked our turkey this Christmas so today is my turn!
I thawed out two of our beef roasts and three pork roasts and sliced them like spares - some of them were long enough to be swords... so I went with that.
Score #1 - vacuum marinater from my brother-in-law.
Using to marinade the beef swords in a mixture of ~ 1/8 C Yoshida's, 2 squeezed oranges, and a squirt of italian.
After marinading since Christmas eve, I finished them off with one of my up and coming favorites I found at Sam's - Canadian Steak seasoning.
On to the pork!
Again testing out some Yoshida's. 1/3 cup Yosh, 1/2 cup soy sauce, 6oz can of pinapple juice, squirt of italian. Marinated the same length of time, then tossed with a 1/2 cup of rub and a good shake of garlic salt.
In to the smoker at 225.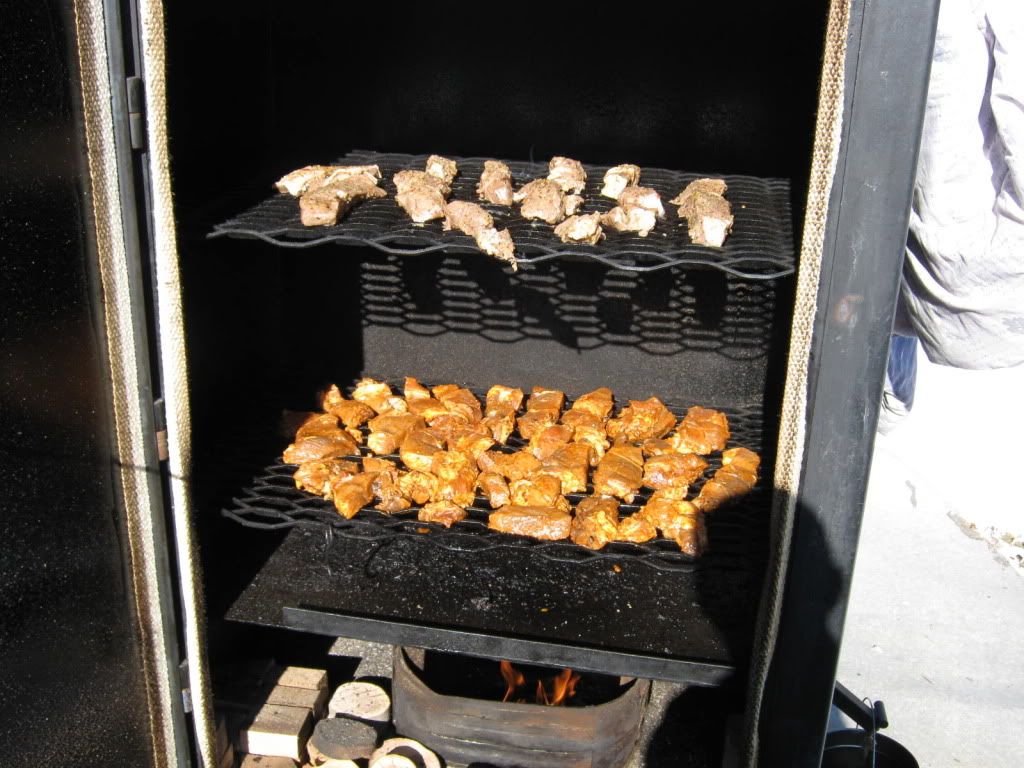 Score #2 - from my back door neighbor! I guess I've borrowed it so much, he figured it needed a good home. Old Rival SS slicer. Guess all that BBQ across the fence paid off!
Finally, a little sweetner for the Joe - Man, do I ever like this on a cold morning!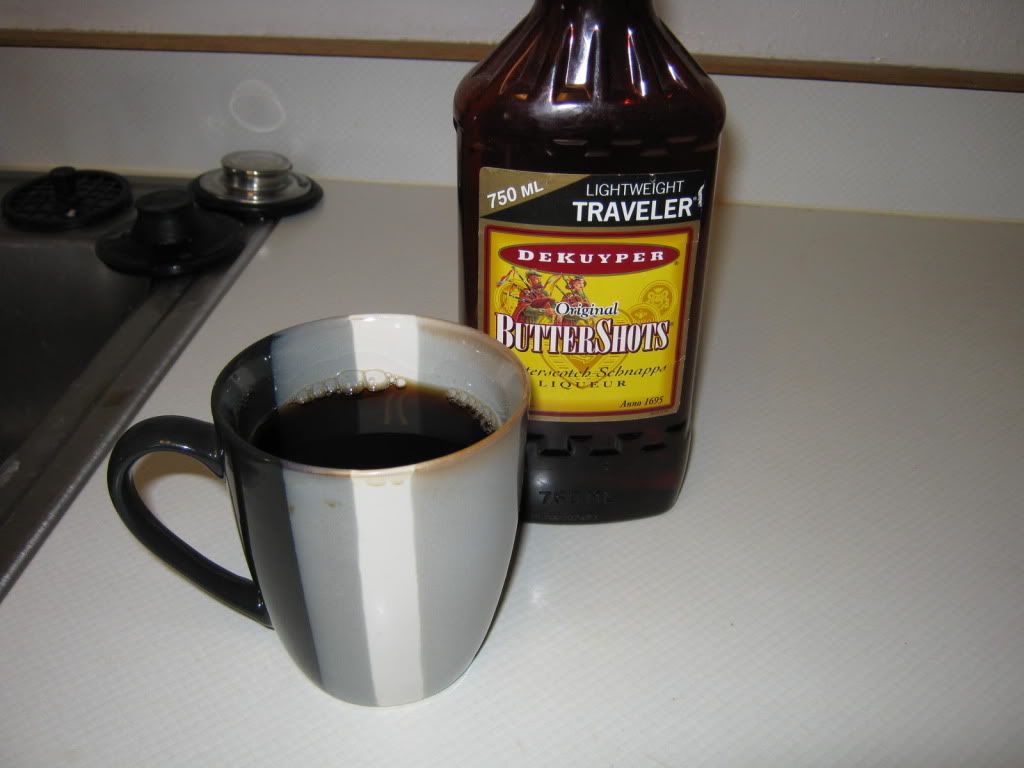 Hope you enjoy, I know I've been enjoying all of the awesome posts this week.
Thanks for checking out my Pork and Beef "Swords".
Tracey