thanks folks
second smokeout today, not so much documentation, had other things on my plate all day.
8# boston butt
8# pork loin
and some more csr
all oak fire, szeged rib rub on all of the meats, turn every 30 mins and spray with apple juice. after a few hours, cover with foil, let it come to temp, unfoil and cook for about 30 mins
also put stubbs mopping sauce on the ribs just before foiling
7 hours total cook time.
butt and ribs came out PERFECT, loin a little dry, thinking I shoulda put stubbs on it before foiling too.
your qview:
butt on left, loin on right
butt with nice smoke ring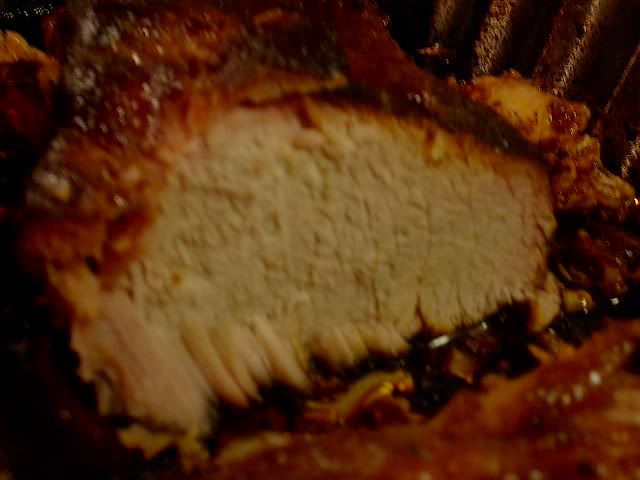 loin with smoke ring
forgot to take a pic of the ribs till only 1 left!