Over the past few years my inventory has grown and had forced me to provide a better home than the several nooks and crannies I'd been storing things throughout the kitchen and house, so for Christmas I asked for a cabinet from Walmart, $49.99, to store everything in. Santa came early and my wife allowed me to put it all together, as it's the last day off I'll have until Christmas Day (retail.. slammin' time!).
The cabinet went together very well, of course you had to be meticulous on getting the body square and hinges on right, etc. so everything hung properly. Plus I beefed up the top by adding a couple pine cleats under the two top corners, as I stored my stuffer on top and knew it was only ½" particle board doweled together. It also provided better strength to the box.
Here's a pic of it in the kitchen, plus one open showing my storage. It's only got 4 shelves, if I need to I can add risers to the shelves to double the storage space.
Cabinet: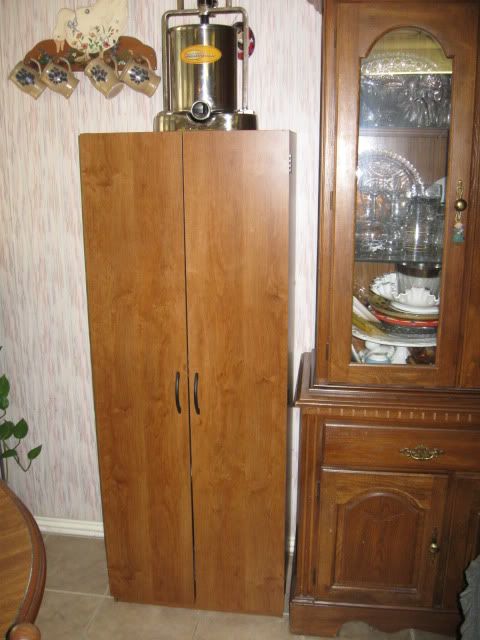 Doors open: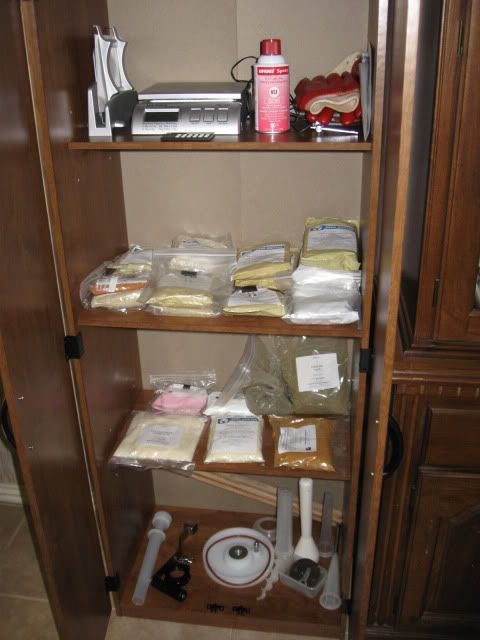 Gives my wife back 3 or 4 spots in cupboards that I'd been occupying and I can lock it (handle nylon lock) up so the grandkids don't get into the spices or nitrates!