It's been bad weather lately so I haven't been able to fire the smoker up for at least 4 days!
I was so inspired by the spicy ancho chili chicken pastrami forluvofsmoke made that I just have to give it a try.
http://smokingmeatforums.com/forums/...ad.php?t=84920
I would have used breast meat but Tyson leg quarters are $.59lb! So I am going with them.
Didn't start the cure yet, doing that tomorrow.
So since I was doing those I decided I would use some of the chicken meat and try a version of a recent experiment treegje did
http://smokingmeatforums.com/forums/...ad.php?t=84755
I also recently read a thread where Dawn did some kielbasa so that got me in the mood for sausages.
http://smokingmeatforums.com/forums/...ad.php?t=85060
So I picked up the leg quarters, removed the meat from a few of them, cut into strips, tossed with some rub and a little hot chili oil, wrapped in plastic wrap and into the freezer for half an hour.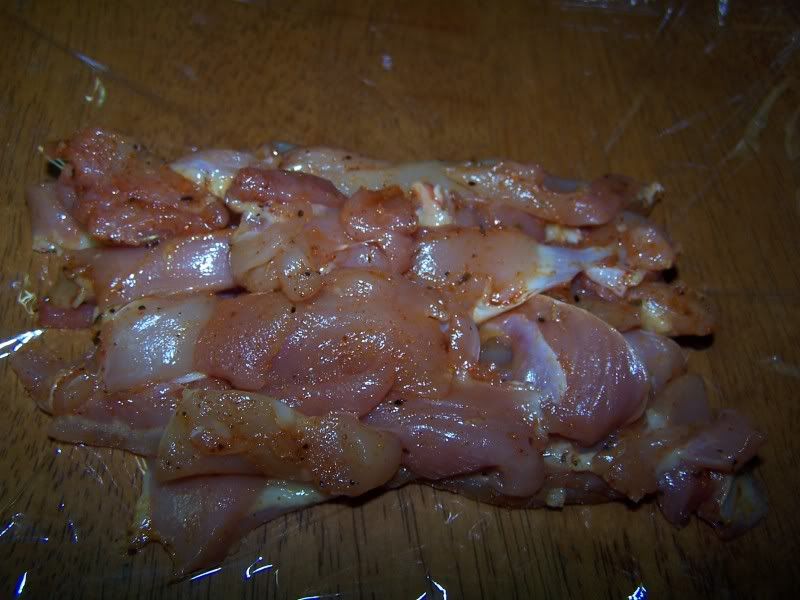 Used folded foil to make a mold to hold the shape of the chicken and poked several holes in it.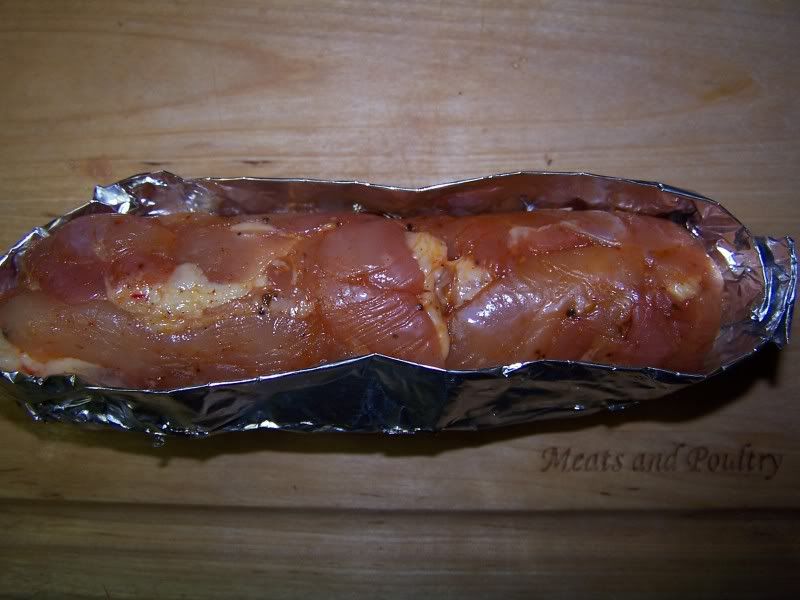 I love smoked brats so that is what I went with for the sausage.
5 pack, left 2 plain and rubbed the 3 remaining with rubs from exchanges with other members.
On the right is a Cajun/creole rub from zjaybird, in the middle is a Kansas City rub from Beer-B-Q and the left is a rub from Rivet.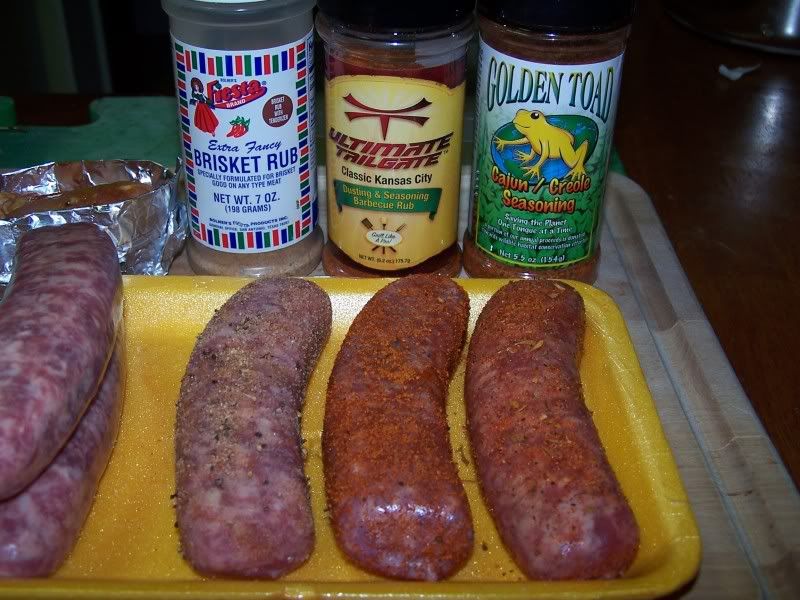 Also figured I would toss in some Giardiniera I made a few days ago and see what happens...
At about 250 with oak and hickory, pulled meats at 165, giardiniera was on the far side of the smoker to pick up smoke and not so much heat.
Chicken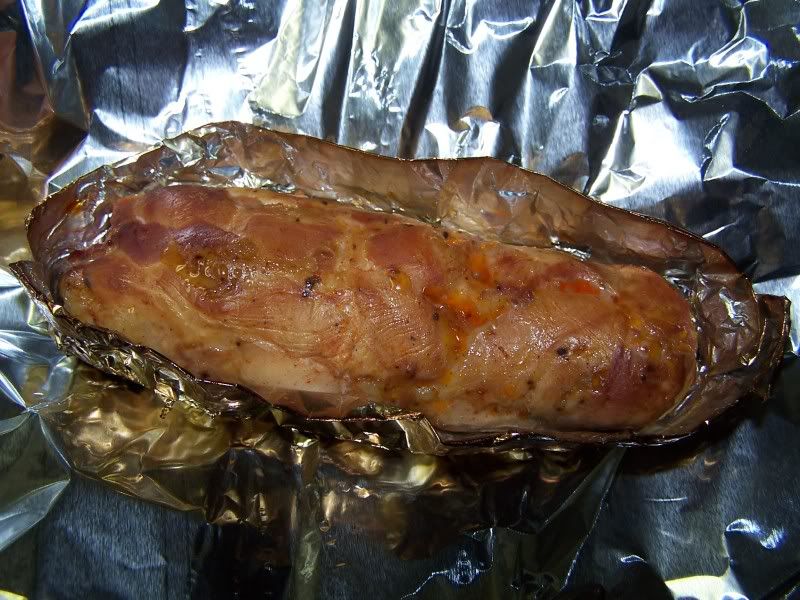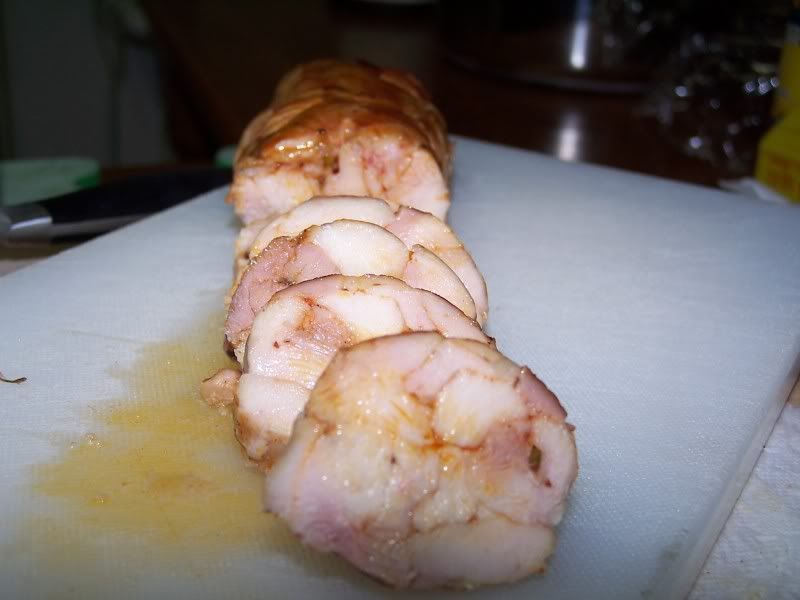 I was amazed at how well it held its shape, even when cutting and the seasoning throughout is a nice touch, thanks treegje!
Brats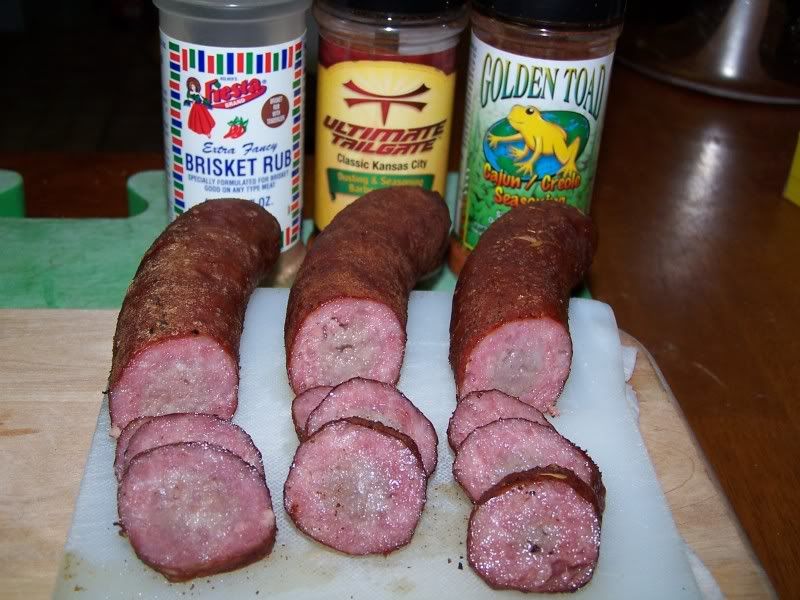 Plated, topped the brat with onions, honey cayenne mustard (also from Beer-B-Q) and some smoked sharp cheddar.
Oh, and the smoked giardiniera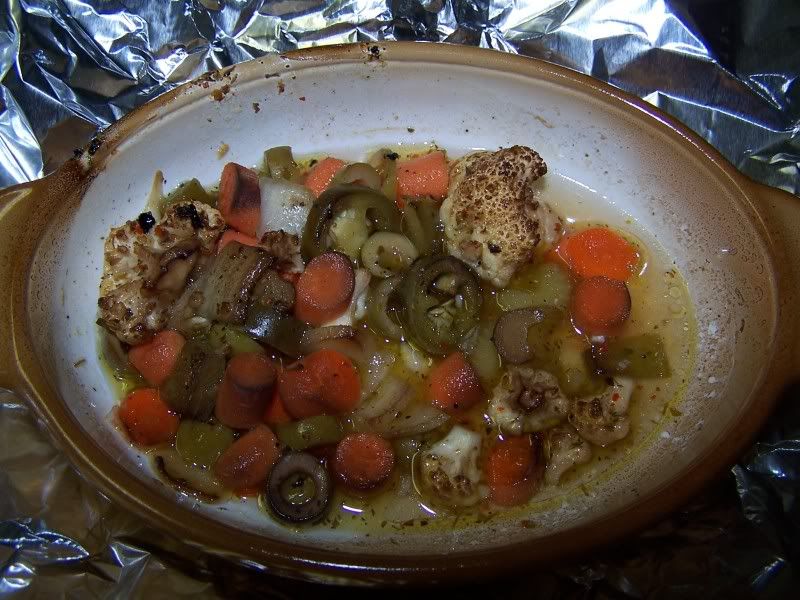 Added the rest of the unsmoked to it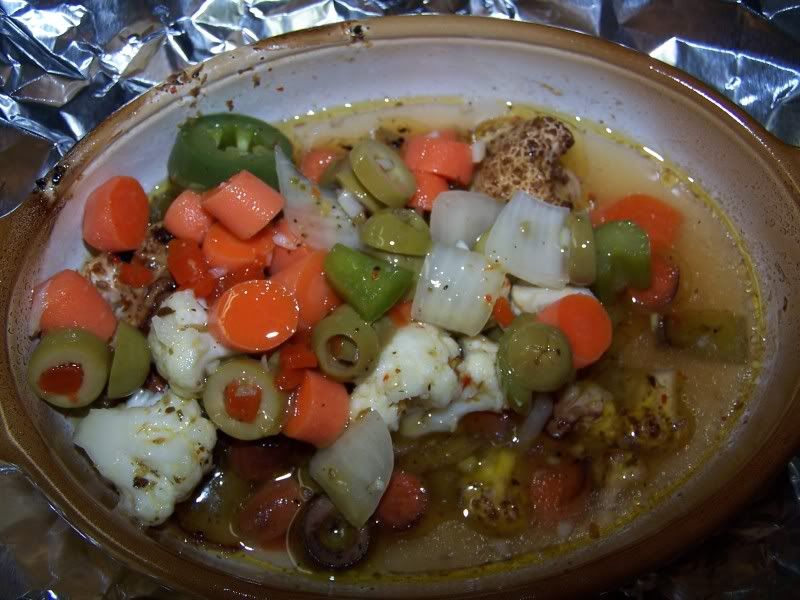 It was brought to my attention that the dish it was in didn't make for a pretty picture so I put it in a clean bowl, chilled and consumed.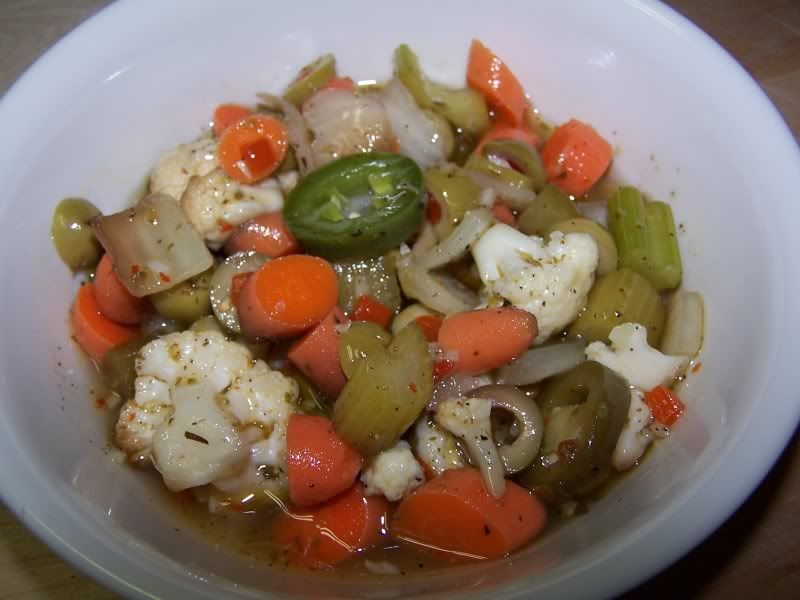 It was great, slightly smoky and would go great with many smoked sandwiches, especially Italian beef.
Thanks to everyone on the SMF. Not only the members who have traded with me or inspired me but to all the many, many members that make up such a great site.