The family doc ordered up a turkey. Woulda had more pics, but was in a rush ta get it to him before they wen't out fer the night.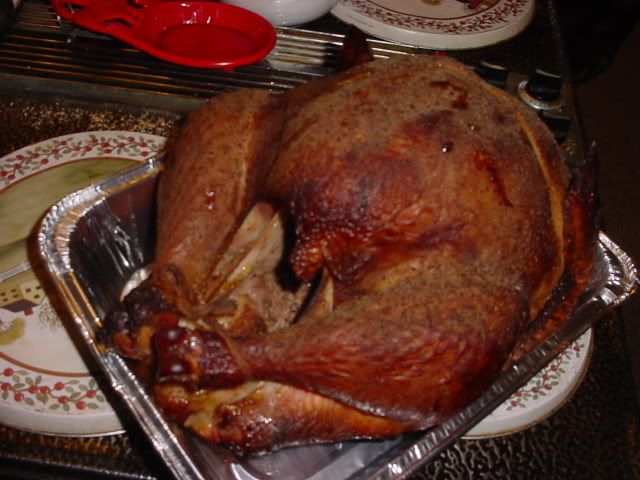 A 14 1/2 pounder. Took bout 6 hours at 300° - 325°. All panned up an ready ta foil fer delivery.
Figure if he likes the turkey he might go ta work an spread the word! They was gonna go out fer supper, he told his wife they should just stay home an invite there friends over stead a goin out, it smelled better then where they was goin. That's always a plus! Sounds like he's interested in some other stuff to.
__________________