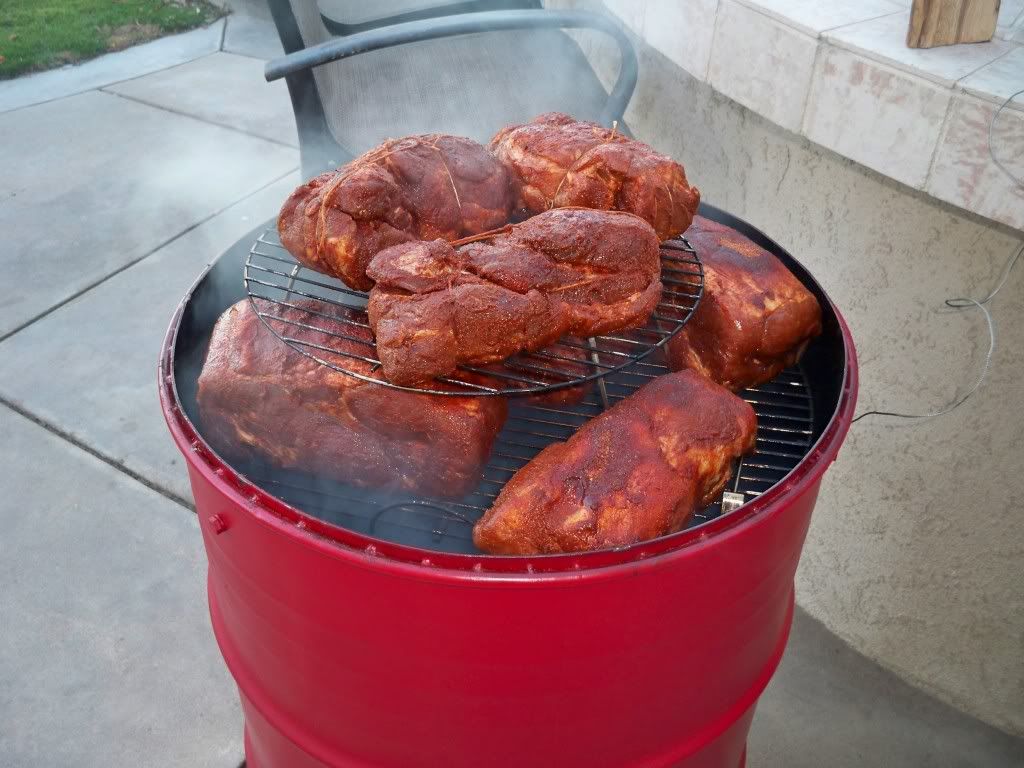 Well I was asked to make some pulled pork for another pot luck at work. This time I took pictures, but my girlfriends camera is like a magic trick, I cant figure it out. As soon as I do I will post q-view.
Smoked 19.8 pounds for the potluck. Then two of my coworkers paid me to smoke a pork shoulder for them for their thanksgiving's, made them 14.06 pounds to split. Was able to fit all of the UDS for a 9 hour smoke (for time purposes I cut the roasts in half).
Rubbed the night before that with Bilbo's rub. Smoked over a chunk of hickory and 2 chunks of Red Oak.
Will try to pose q-views but have to make a photobucket and figure out the camera.