With everyone's good advice I pulled it off. My first try turned out darned good. I was asked by my neighbors to smoke 4 pork shoulders for a block party in December, so since I had never done one before I asked for help. I got a lot of replys & used that info to practice on a shoulder that I got at Sam's a couple of days ago. It was 2 pieces about 18 pounds total. Here's what they looked like.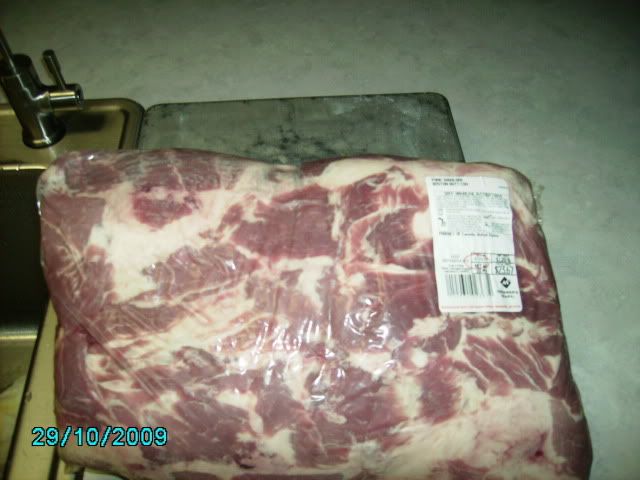 They were about the same size & weight ( about 9 lbs. each ). I trimmed some of the fat cap off & coated with mustard & rub. Saran wrap & into the fridge overnight.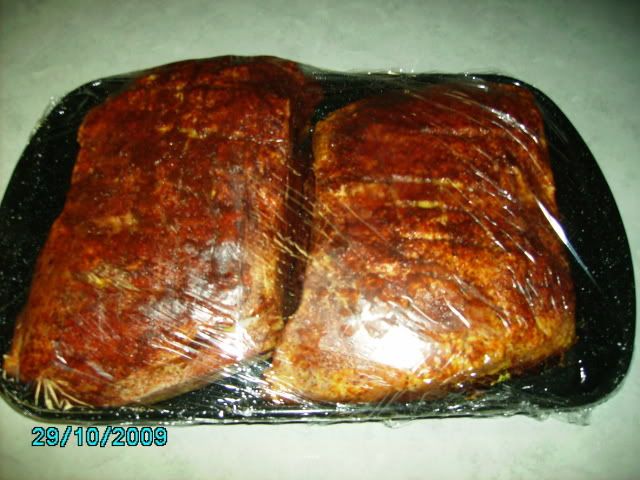 I was estimating about 1.5 hours per lb., so I figured about 13-14 hours. I get up early in the AM so I put them in the smoker (MSM) at 3 in the afternoon, thinking they would be done around 4 or 5 in the morning. which is when I usually get up.
I kept them in the smoker for 6 hours with out even putting a probe in them. I know some of you won't approve of my next step, but I put probes in & foiled them with apple juice & Capt. Morgan, then I set our oven to 225*, set the remote therms to go off at 205* & put them in the oven. I put one remote by my side of the bed & one next to my wife. Wouldn't you know it at 1:45 AM the alarms are going off. We got up wraped them in towels & put them in a cooler. I wasn't able to get to them until about 8:00 AM. I didn't know what to expect, but after 6 hours in the cooler they had only dropped to 162*. They were tender & juicy.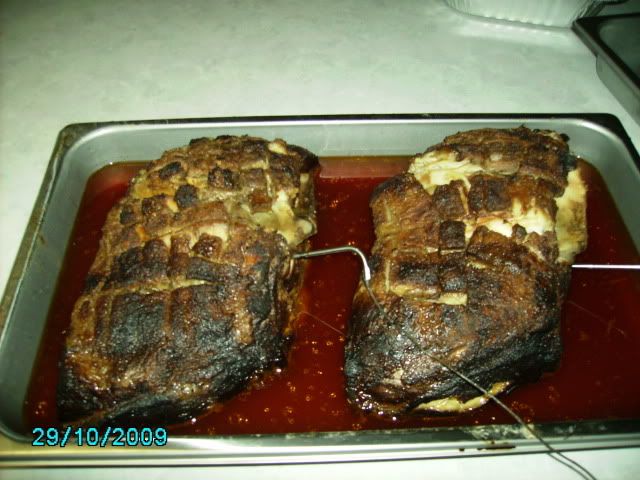 I used bear claws to pull the meat but if it had been a little cooler I could of used my hands, it was just falling apart.
One down & one to go.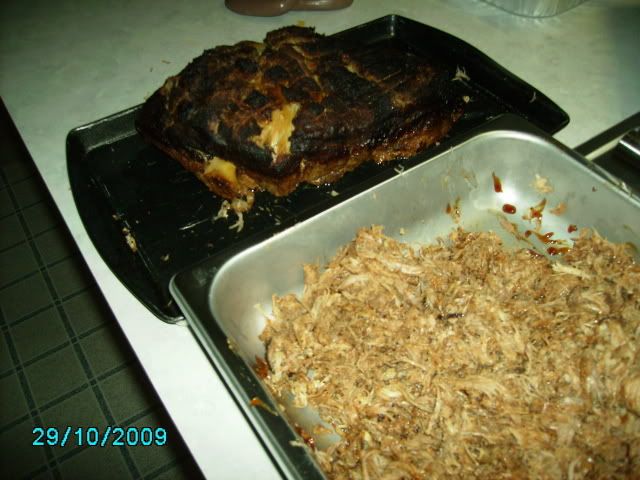 I tossed the meat with a little homemade bbq sauce just to give it another layer of flavor. I can have sammies for a month. I kept out a large bowl for the next couple of days & put the rest in the freezer in food saver bags.
I want to thank all you guys who gave me advice when I posted "Need help pork shoulder". If it weren't for this forum I would have never been able to acomplish this smokin experience.
Thanks again, Al