I built a grinding table over the past couple weeks and thought to post the results here. After last years sausage and salami escapades I figured this could only make things better.
First, framing it up.
After locating the position the grinder and drive works would be, I marked everything, trimmed the 4xs to length and installed the table top.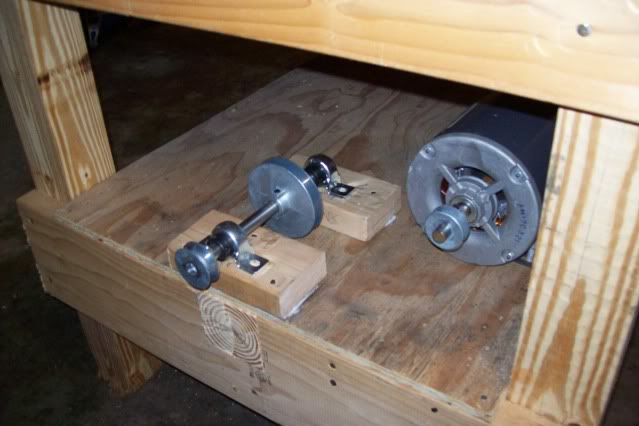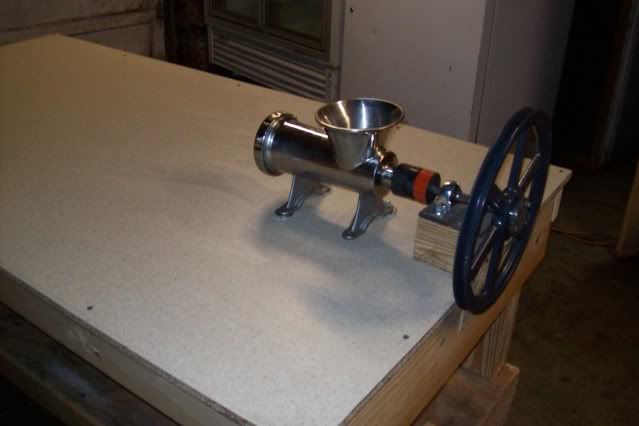 For strength the 4x4 mounting blocks and table top were bonded with construction addhesive prior to nailing. Once the top and bottom was cured layout, drilling and mounting of the mechanical assemblies was done.
Still looking a little rough the table was then painted and some electrical outlests and accessories were installed.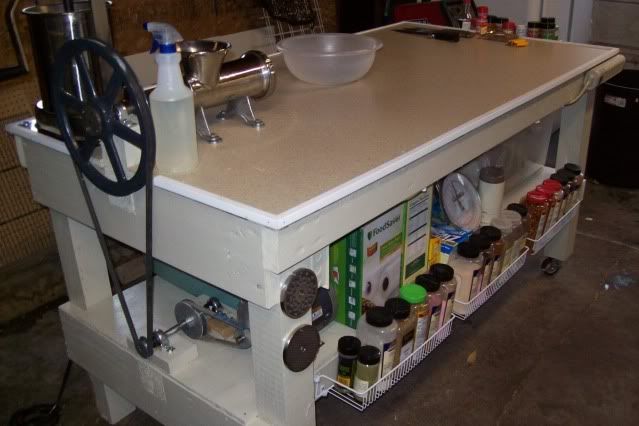 After using this table with all said & done the grinder centered on the table and the stuffer situated next to it work out well. It creates two sides of operation. One side for grinding and mixing and the other for stuffing. Niether accessory seems to be in the way of the other and the locallity of the spices makes mixing recipes a breeze. The added elecrtical outlets are a must as this would really have been a pain in the ass mixing spices without them. all & all I'd say it's a winner and makes sausage making a much simpler task.