Not sure what to call these. I used some of the Beer-B-Q rubbed, garlic chipotle pork I smoked and wrapped it in my bierock dough...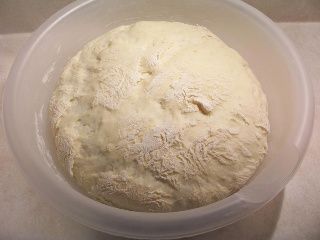 the garlic chipotle injected hunka pork....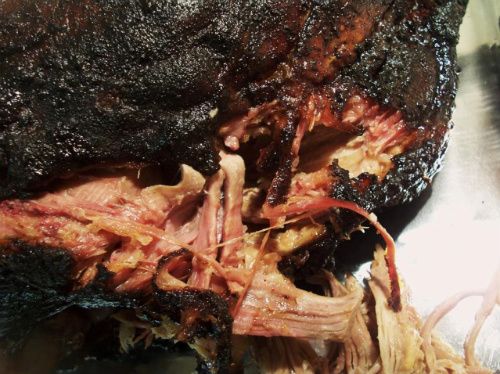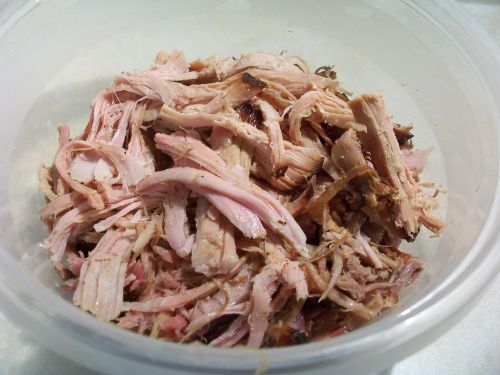 I mixed in some hot Q sauce.....
then rolled out my dough and filled with the spicy pork...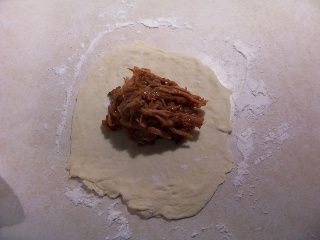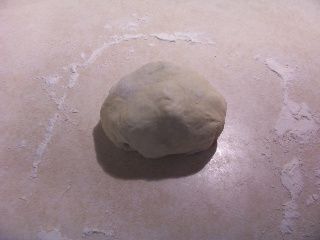 I brushed the tops with butter and sprinkled with onions...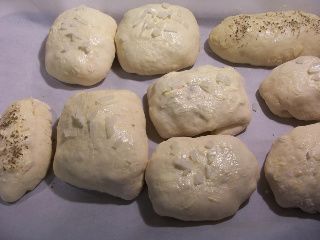 They were tasty!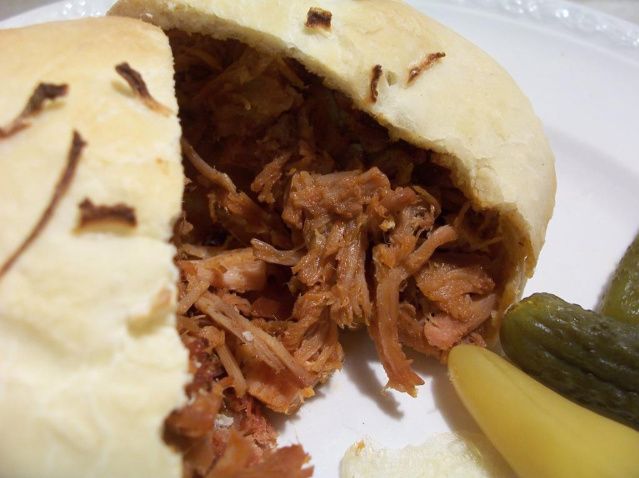 Thank you for checking out my pork buns. :)