Started out with a 10 pounder. Injected with a butter mix and basted with Zesty Italian dressing. Finished the prep off by sprinkling some garlic and white wine dry marinade.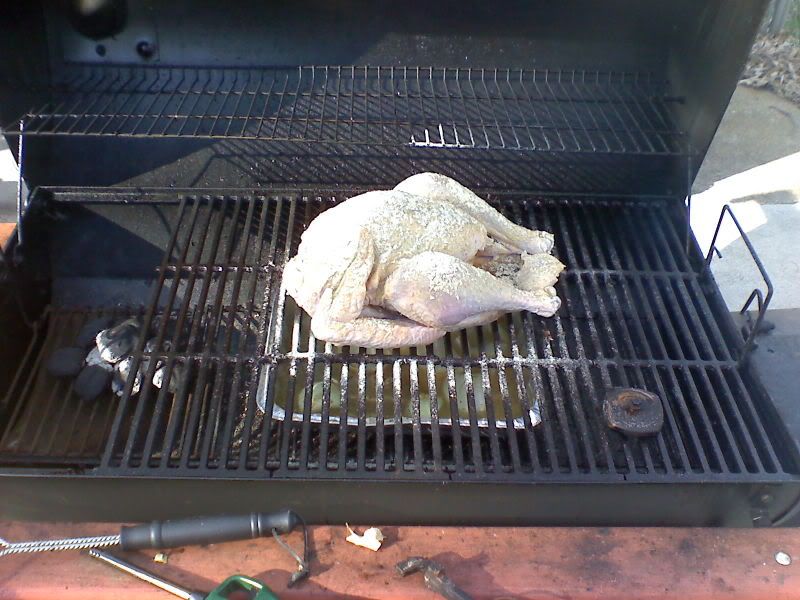 About halfway done.
Breast at 170 degrees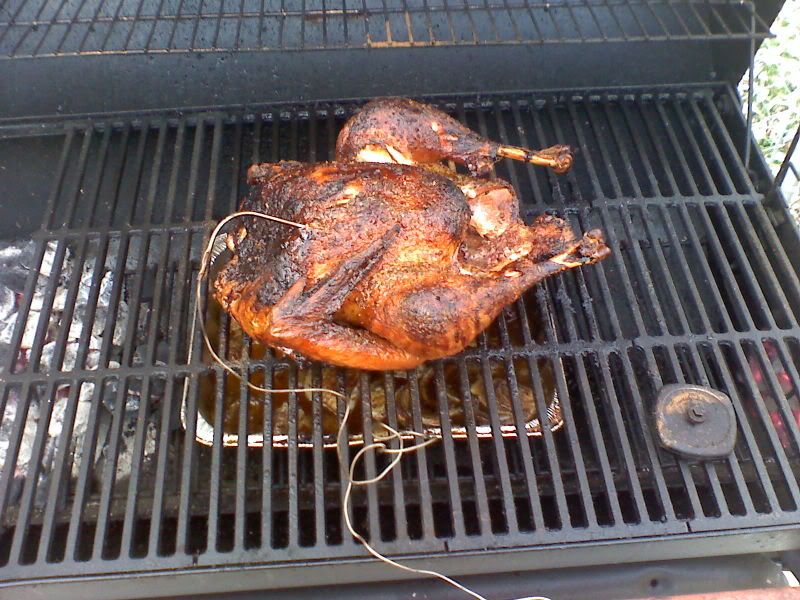 Nice and juicy white meat
Extremely moist dark meat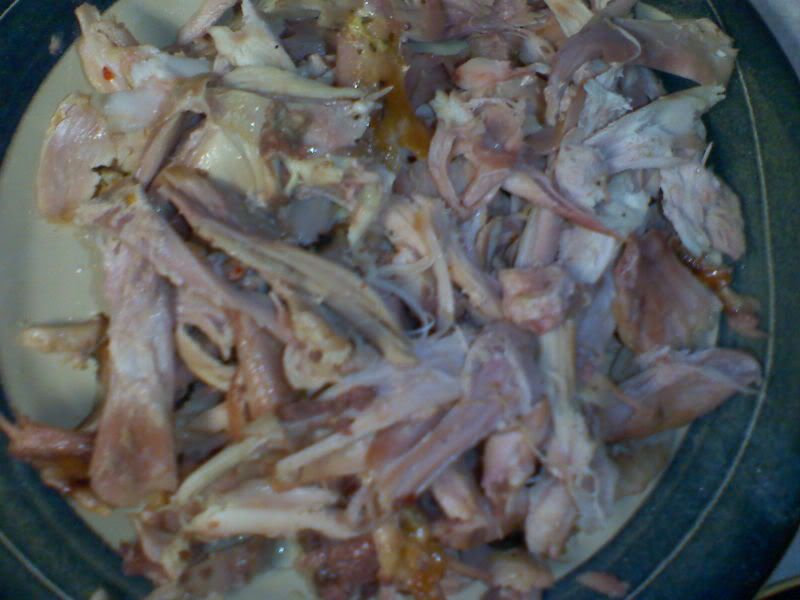 Finished product...Open face turk sammy with garlic mashed and stuffing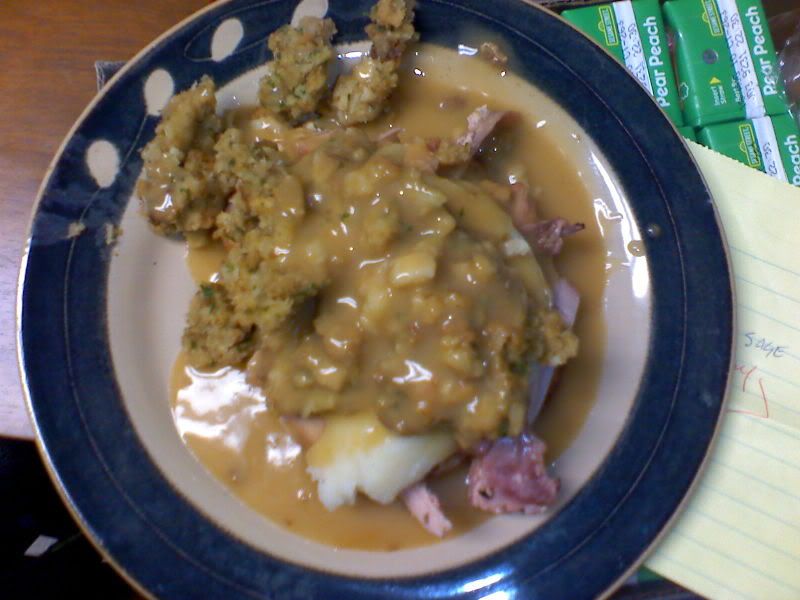 Bones and whatnot into the pot with carrots, onion, celery, Cavender's, red pepper flakes, celery salt, granulated garlic, oregano, and s&p. Simmered for about 2 hours.....tomorrow's turkey noodle soup!! Soup q-view to follow.