After much consideration, i went with my standard rub, but added a 12 hour marinade with a light coating of pickapeppa sauce. Now I have smoked lots of pieces of meat, but i have to say.... hands down... this is the best piece of meat i have EVER smoked!!!!!! It was ridiculously full of flavor, and juicier than a tomato! All i hope is that i can reproduce whatever magic it is that i happened to conguir in order to make such a delicious piece of heavenly meat!!!! Tri Tip is my favorite cut... With out a doubt!!!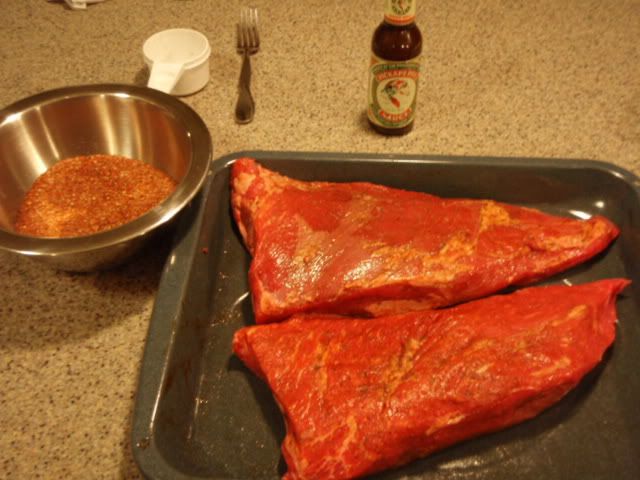 The tri tip pre rub...
After 12 hours of marinade, and a rub.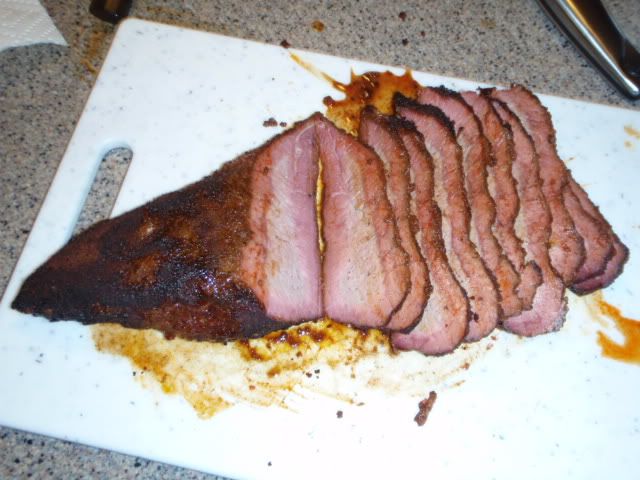 The first Tip sliced to perfection.
The first tip.. right before it got devoured.
The second tip.. moments before it was devoured as well.
Both of these tips only lasted about 10 minutes total. I will definitely be smoking tri tip again!!! This is my second time with this cut, and its my personal favorite for sure!