We are not too fond of brisket here but I picked up a nice 9 pounder at Sam's a few weeks ago, good price and I couldn't pass it up. Since we love Pastrami I thought I would convert the brisket to Pastrami. I started the cure on Sunday.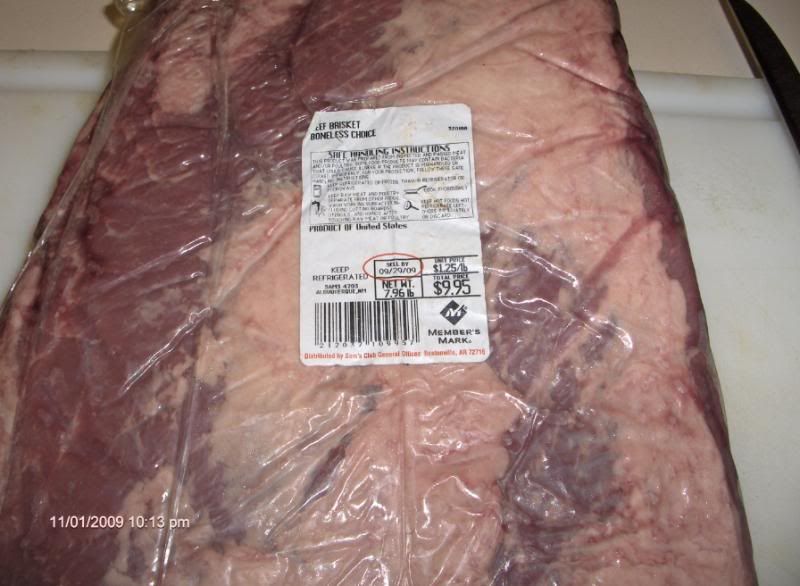 Nice score $1.25 a pound.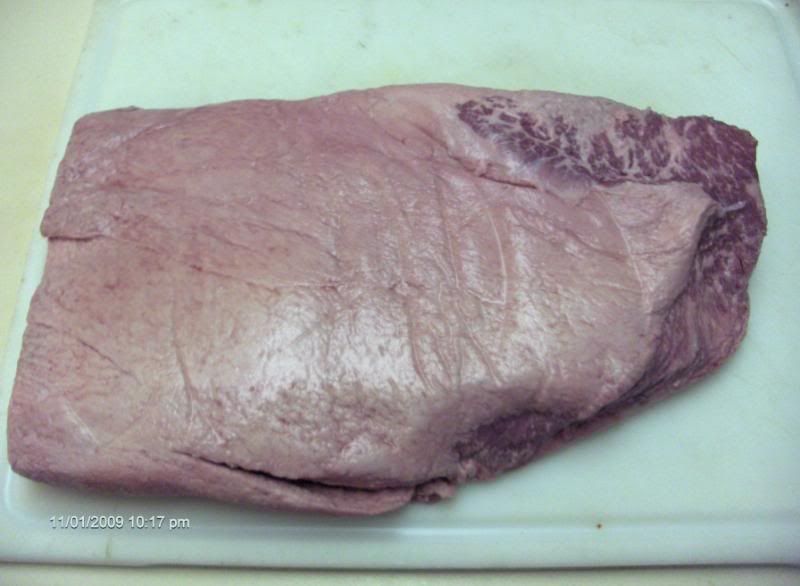 Little fatty but not bad.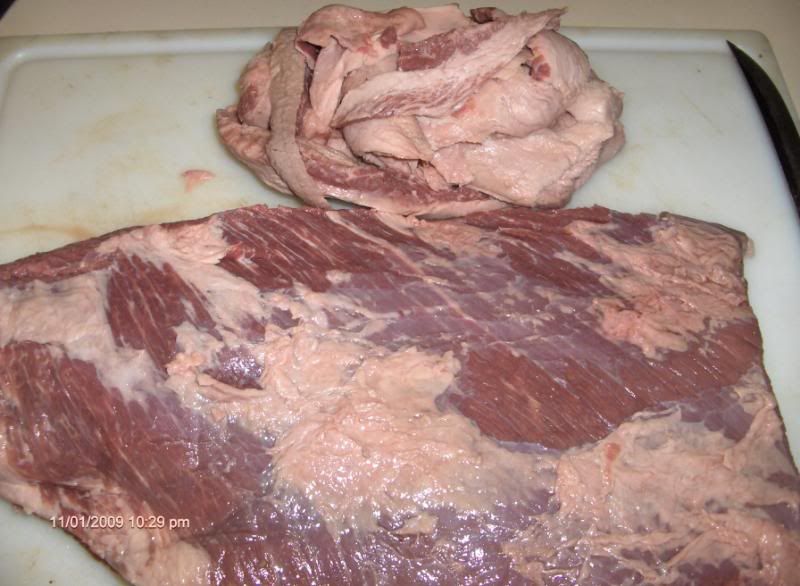 Trimed some fat.
The other side.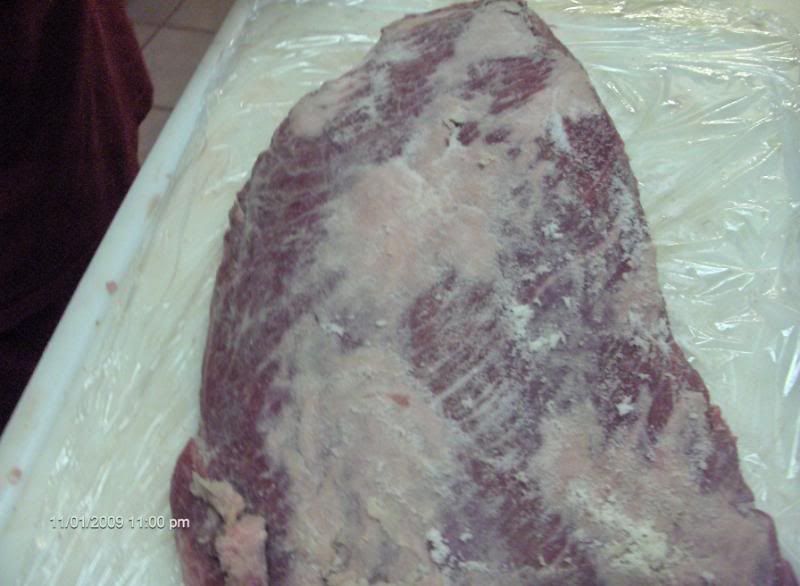 8 TBS Tender Quick.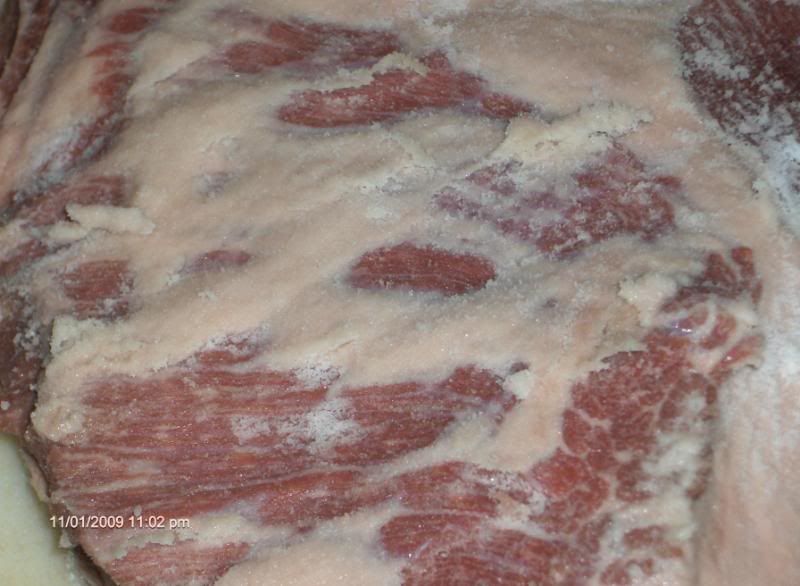 Both sides and wrapped.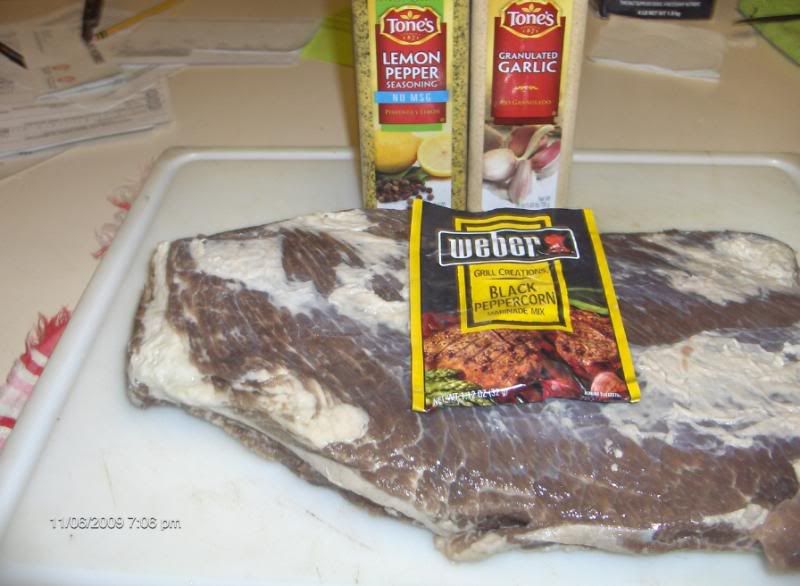 Took it out tonight and rinsed. Rubed both sides with the above.
Carol likes the peppery taste without the usual spices so I just use that Weber Black Peppercorn marinade, Lemon Pepper and granulated Garlic.
It went in the MES 40 minutes ago and are at 80' now.
More later.
Thanks for lookin'!