Hey Y'all..
I've been wanting to make beef jerky for months, but the summer is so damn hot here. So, I used the summer to get some cheap cuts of beef - all bottom round on sale - and finally got around to making it. It's fun and pretty easy, but I think I need to get a slicer for the future. I could have made about double this batch, but hand slicing just didn't do the trick so we used the other half of the meat for some stew. Anyway, here's the Q..
Meat sliced up was nearly 2 lbs.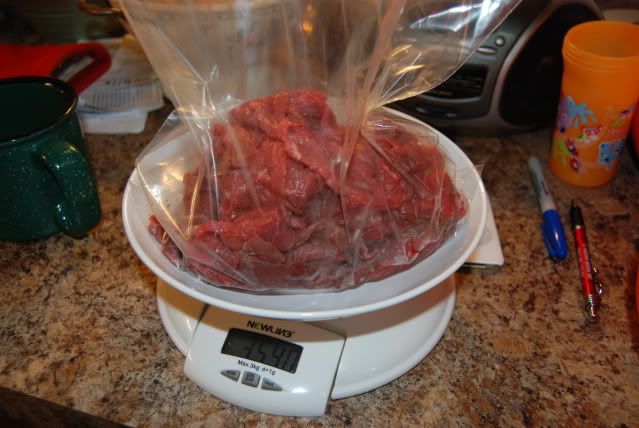 Used the packaged HI-MOUNTAIN but next time I'll try some different flavors, I think...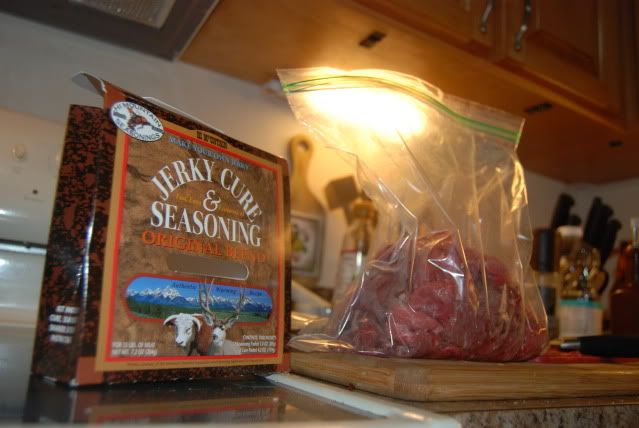 Gave the meat a little smoke with some red oak, then my smoker just chugged along at 140ish for the day...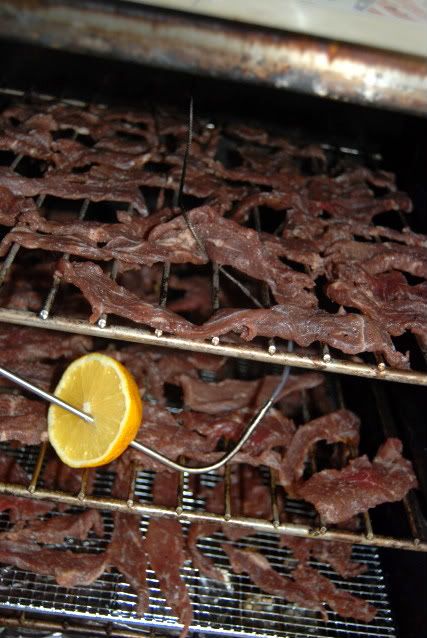 This is about a third of the beef after it was done. Because of my non-uniform slicing, I took the jerky out in thirds and it all eventually got done.
I definitely learned a few things along the way. The jerky tastes really good! But, it could be an easier smoke if I get the meat slicing right and my thermometer gets fixed (it was reading about 30 degrees higher than it should have been and it drove me a little crazy all day). Other than that, I'll definitely do it again, especially if I can find cheap beef. It was fun to make.