well I'm feeding my addiction well.
yesterday was chuckies! Today it's chickies
these are the start of what will be smoked chicken Ravioli Soup for the guys at the station tomorrow evening
2 yard birds gently seasoned with a touch of CBP and Bue Monde.
smoked over apple and a touch of cherry.
I put a pan of celery and onions and chix broth below to catch the drippings for the soup stock.
smoked to 170* pulled, cooled, and deboned.
sorry, I had the clothes off one before I remembered to take the Qview
thanks for looking!
the stock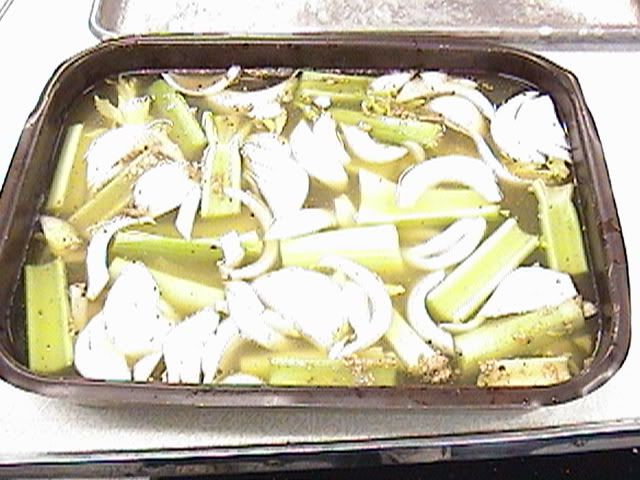 Nekid chicks!!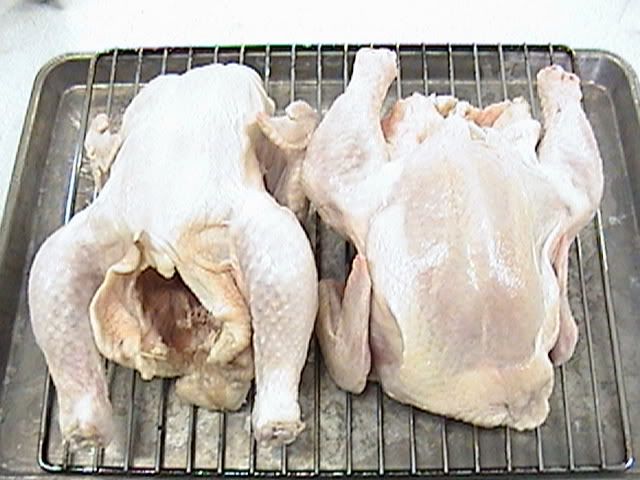 gently seasoned
couple hours in right before I put the temp probe in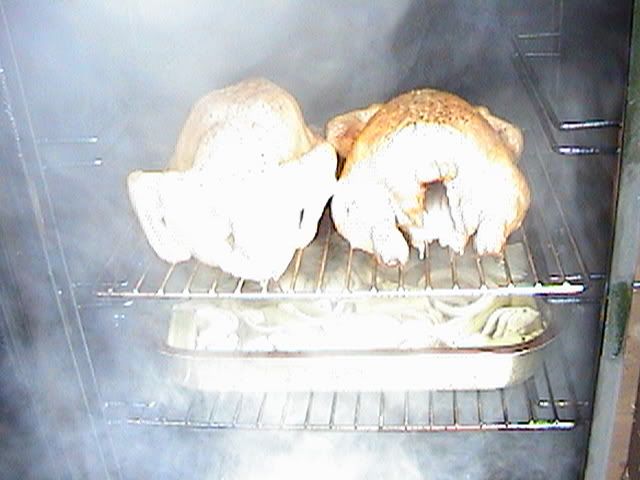 done and ready to debone skin was crisp and came off nicely, meat was tender and juicy