Air dried this rump for 5 days in fridge and smoked with olive wood at 250 degree 9 days ago.Had enough leftover for a quickie stroganoff.
Hack job on cutting.but i smashed/cut finger sharpening shredder blades.All better now!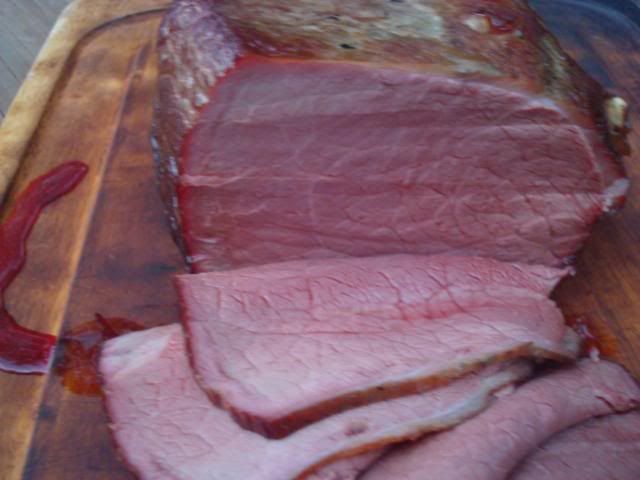 Beef gravy.Rendered some fat out of rump fat.
I grew everything but the mushrooms on cutting board.
Lettuce(for salad),peppers,tomatoes,peas,chives,tyme.
Fat rendered out of rump.Added onion and mushrooms with sherry.The mushrooms absorb sherry like a paper towel.
Cooked down a little and added flour to thicken.Then can of beef broth!
Here is the leftover rump with fresh chives on left.
Had to put some of my snow peas in.
Added beef,egg noodles and of course sour cream and mixed.
Made a quick salad
smoked beef stroganoff with salad