Yesterday I smoked my first chuck pot roast and received a unanimous thumbs-up (licked clean) from the whole family. I wanted to thank "The Dude" for his "Chuckies for Dummies" guidance - I very much appreciated it.
Started by pulling my 5 1/2lb chuck pot roast out of the fridge at 6:45am to let it get to room temperature.
I then rubbed it with EVOO and a generous dusting of Montreal Steak Seasoning.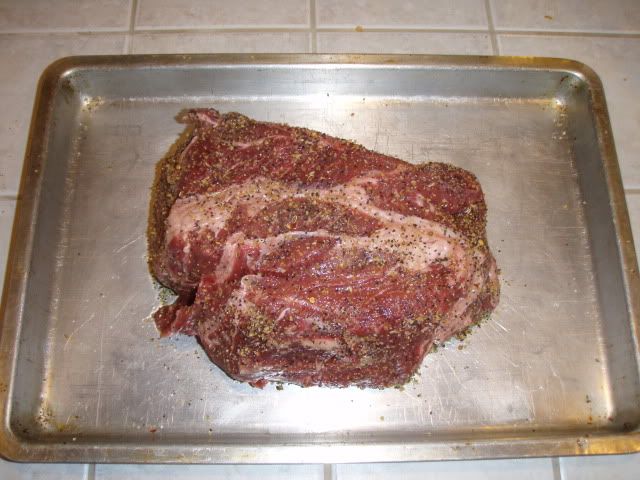 Then, off to the smoker (Great Outdoors Smoky Mountain) at 7:55am, which was up to temperature (230 deg). I went easy on the wood chips and only had smoke for the first couple hours.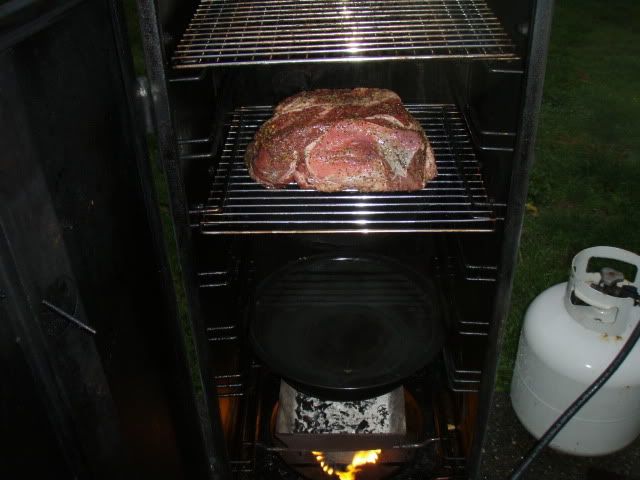 Here is a photo about 2.5 hours into cooking. I just opened it up for a Qview opportunity. I let the roast get to 165 deg (this happened around 2:00pm) and then I wrapped it in foil and back into the smoker.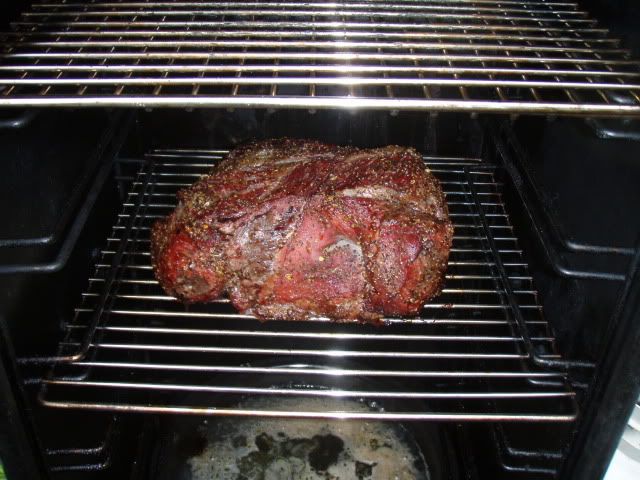 Yesterday happened to be a very rainy day here in the Pacific Northwest (surprised?) but during one of the rain breaks I took this shot out beyond the smoker in the backyard. I really enjoy fall colors...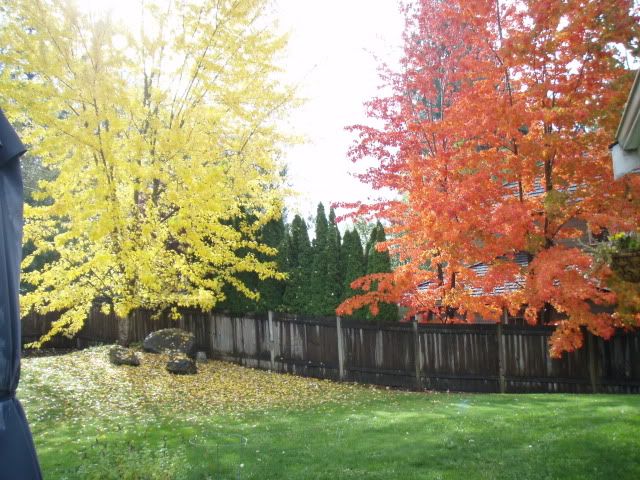 I finally pulled the wrapped Chuck roast from the smoker at 5:00pm when it was showing just a hair over 200 deg and put in a cooler to set. At 6:20 (as a result of extreme pressure from the family - my boys were hungry) I took it out of the cooler, unwrapped it and pulled half of it. Funny, the family was drawn to the wonderful aromal like moths to a light.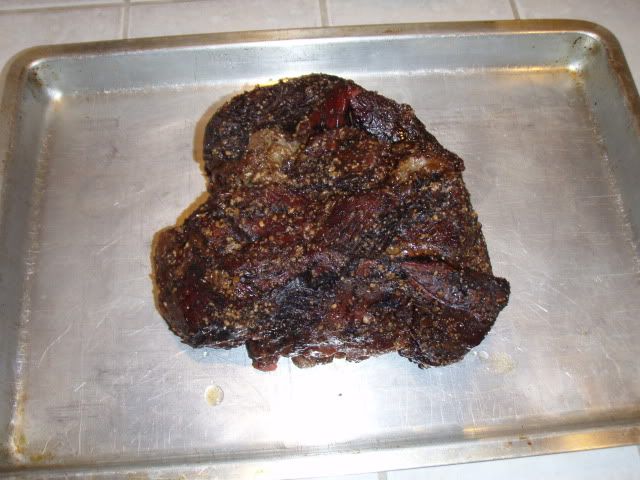 My first Chuck roast was a success - glad I bought a few of them when they were on sale!