It started here the other night.
http://www.smokingmeatforums.com/for...ad.php?t=82788
Carol thought they were chewy so rather than serve it again that way I thought I would braise the rest of the leftovers like pot roast.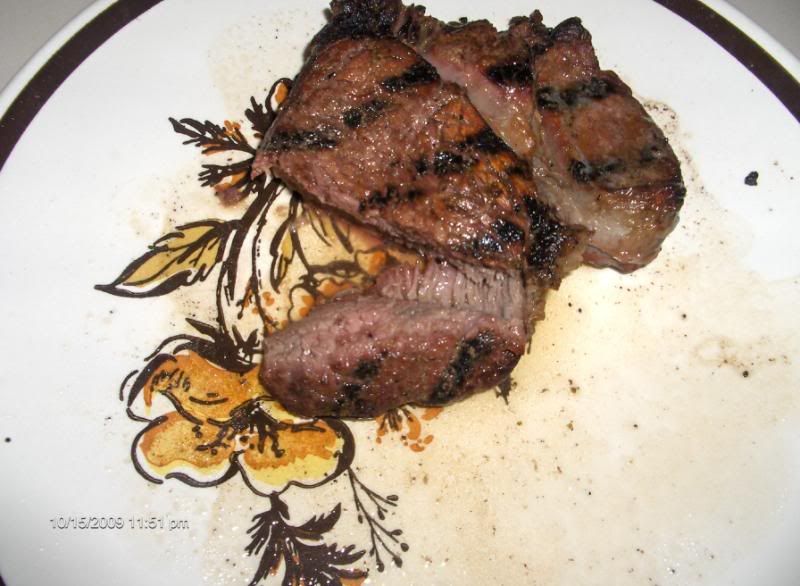 This was the one I had that night, also a little chewy.
I had 2 left to use up so I decided to do this:
I put some water in a pan, and used a rack to put the steaks on and simmered for 1 1/2 hours. Made some gravy and used some of the liq from the simmer for that. Damn, I forgot the mushrooms.
Some dressing, gravy, and her favorite, beets. At least she cleaned up her plate.
Just another idea for leftovers.